There was a buoyant mood at the TU Cricket Ground in Kirtipur on Sunday as Lumbini U-19 beat Sudurpaschim U-19 to be crowned the U-19 National Champions. But, the mood soon turned grim as Chatur Bahadur Chand, the president of the Cricket Association of Nepal (CAN) started to speak.
"You are the future of Nepali cricket. However, you will only be successful if you balance hard work and discipline. If you don't have discipline, you have no future in cricket," he said to the recently crowned champions and others present there.
He emphasised the word 'discipline' a lot during his speech. He even went on to say how some former and current players were showing a lack of it by speaking ill about the CAN and its leadership in the media.
"The association led by Chatur Bahadur Chand will not compromise with a lack of discipline," he reiterated.
Nepal's cricket is in problem again. The dispute between CAN, the national cricket board, and players has reached a tipping point with both parties blaming each other. What first started after the cricket governing body announced central contracts to players based on three categories has been built up to an extent where many are questioning if there is any way back from this.
Contractual problem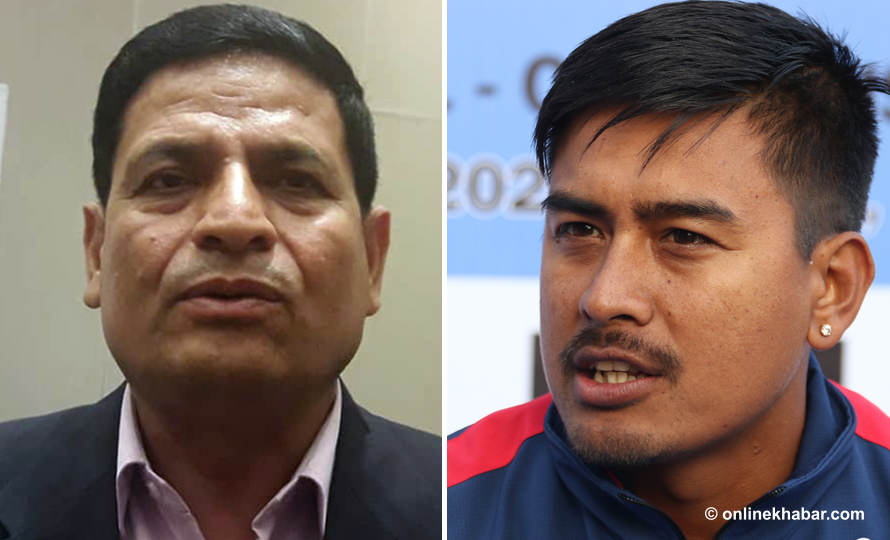 The dispute started after CAN on October 6 released a list of male and female cricketers who had received central contracts for a period from April to December. The list had three categories, all having different salaries.
This did not go down well with some players. Four senior players including captain Gyanendra Malla publically voiced their opinion against CAN and questioned on what basis did they divided the players into different categories. This, however, did not go down well with CAN, which then asked for clarification from the players. In reply, the players have submitted their response and even written a letter to the association, asking it to address 11 demands.
The players are upset because a committee led by former CAN vice-president Raju Babu Shrestha had prepared contract criteria and prepared a list in July. But, that list was not endorsed until October.
The committee had also stated it would review the list based on the performance of players every six months. But, when CAN made the list public, it did not do that. Rather, it prepared the list for nine months (April to December). This, the players say, is quite unfair on players who have performed quite well in the past six months.
CAN says it prepared the list based on the players' performance in three international series. The first was the fifth round of the 2019–2023 ICC Cricket World Cup League 2 when Nepal took on the USA and Oman in Nepal, the other was the ACC Eastern Region T20 qualifiers held in Thailand, and the last was the tri-nation T20 series against the Netherlands and Malaysia held in Nepal.
But, the players say they do not believe the categorisation is fair. Speaking on behalf of players, captain Malla, vice-captain Dipendra Singh Airee, Sompal Kami and Kamal Singh Airee say this was unfair on players who made a comeback and played well in the tri-series held in Oman in September 2021.
Cricketers' concerns
The four players have since refused to sign the central contract and vented out their frustration to the media and on social media as well. CAN has not liked that, and on November 11, CAN asked them for a formal clarification. CAN says speaking out in the media in the manner that they did was against CAN's statute and asked for a reply within seven days.
By November 16, all four players submitted their reply to the association, stating the categorisation was faulty. A few days later, captain Malla spoke to CAN's acting secretary Prashant Malla who had ensured the captain that they would talk and solve this dispute.
But, the talk did not happen. The players wrote to CAN again on November 21. This time, they asked CAN fulfil their demands. The demands stated that the captain and vice-caption be involved while making such a list. Along with that, they also asked for clarification why the $50 per match stipend was cut down to $35 per match. They also wanted to know why they were not getting match fees and why they were not insured. They also questioned CAN about why the cricket team had never received cash prizes like the football team had.
They also demanded the CAN appoint a national team coach as soon as possible and complained that the physio was not treating players correctly.
After this, CAN called a meeting with the players on November 25, telling them it would answer their queries in person. But, on November 28, the cricket governing body asked for clarification from the players again. Along with that, it also asked players who had not signed the central contract to explain why, by December 1. In reply, the players said the same thing they had always said: the categorisation was faulty and that it needed amendment.
What next?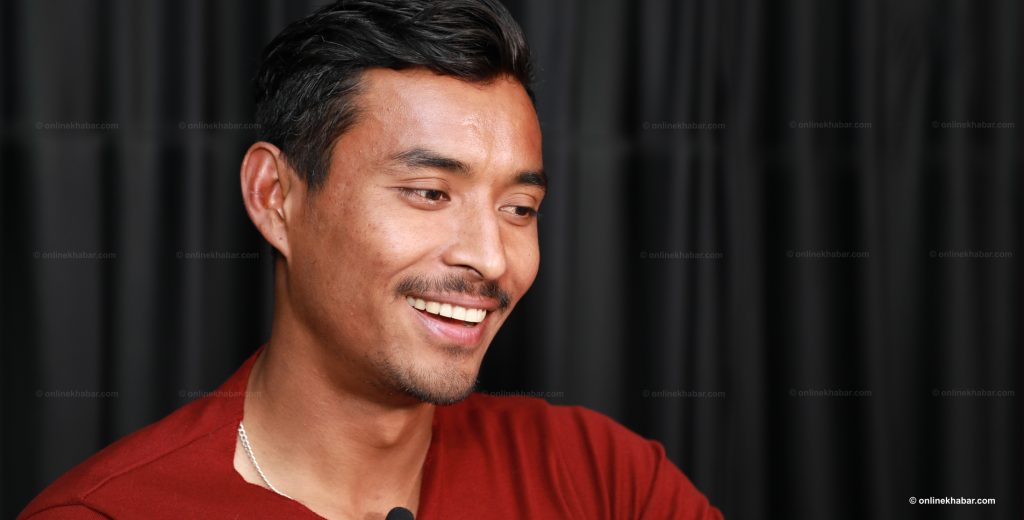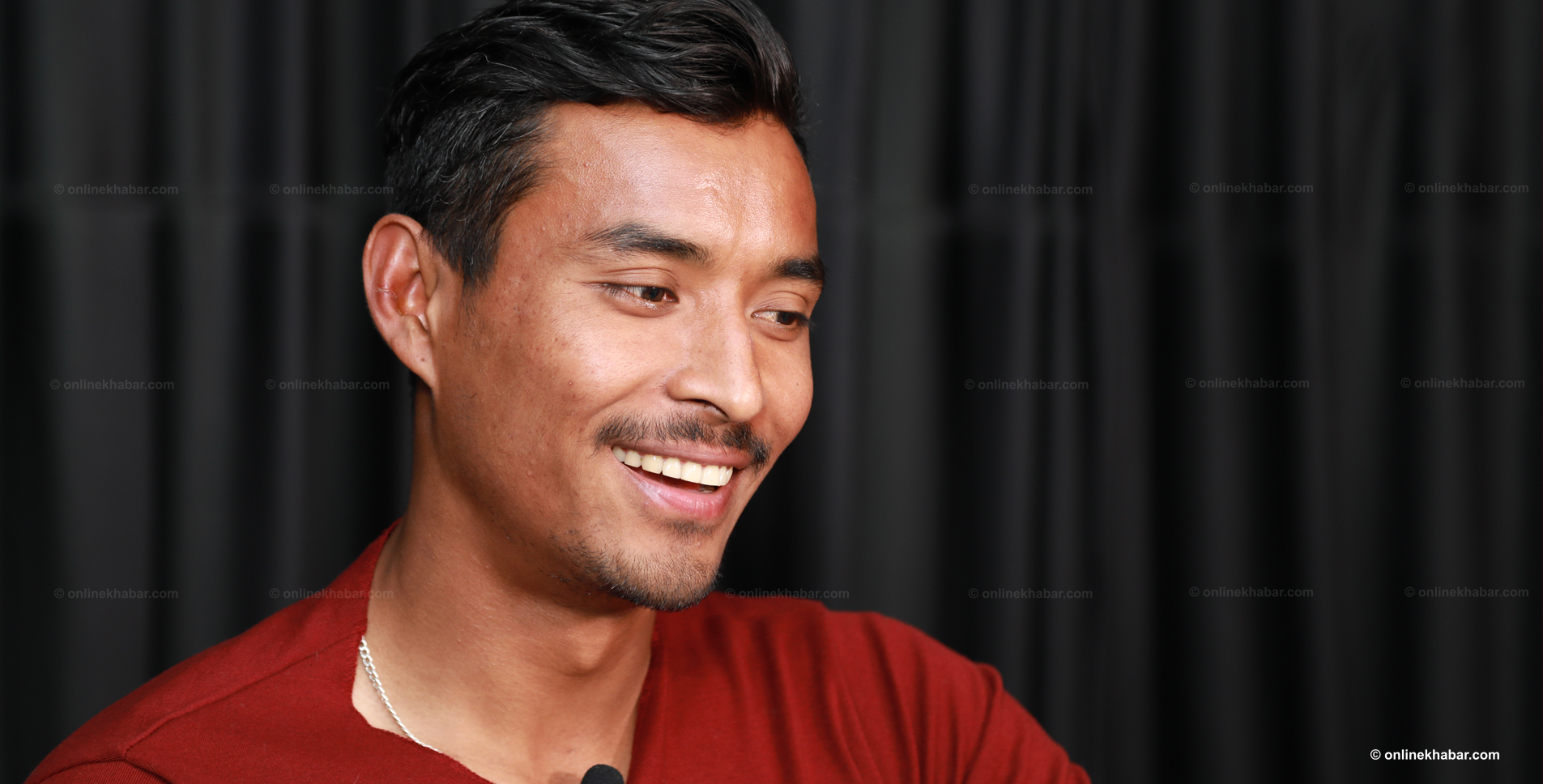 As all of this is happening, acting secretary Prashant Malla says a few players do not want to accept that CAN exists. Agreeing that there is tension between the board and the players, he says players needed to act better. He says that since reinstatement, CAN has been handing out match fees, paying salaries to both men and women cricketers, and has conducted tournaments even in the midst of a pandemic.
"Yet, they don't give us any credit," says Prashant Malla.
He accuses players of trying to threaten CAN. "Despite that, we still want to hold dialogue with them," he says. "But, still they haven't signed the contract."
He says the association has been monitoring the activities of these players and adds that most of them lack discipline.
The official also adds the contracts have to be signed by December 15 because it will have to send the ICC the detail about expenses done by CAN in 2021.
"Sompal isn't included in Category A and that hasn't gone down well with him," says Malla. "But, he's only played one tournament. We have certain criteria for how these players are categorised. We can't go against that."
He says if players are satisfied with the contract, they can refuse to take salaries. But, the official says CAN strongly condemns the groupsim that is happening in the name of this.