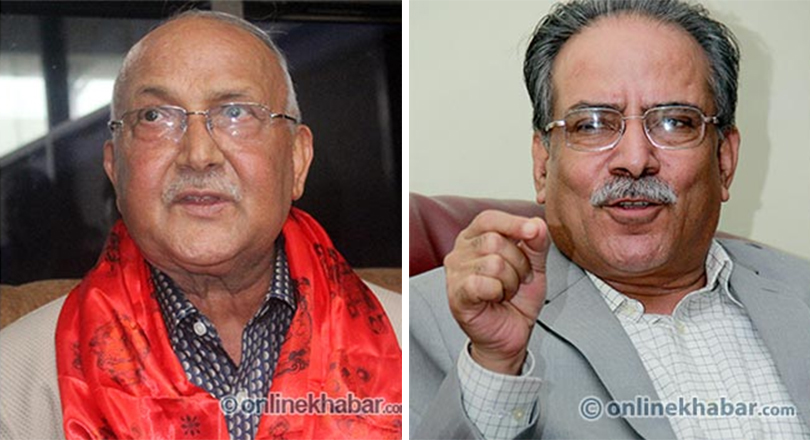 Kathmandu, April 23
Prime Minister Pushpa Kamal Dahal visited CPN-UML Chairman KP Sharma Oli's residence in Balkot, Bhaktapur seeking the latter's consent to hold the local level elections in two phases.
A Cabinet meeting to be held today is expected to make a formal decision on the two-phase polls.
"The Prime Minister has gone to the Oli residence as [the opposition party's] consent is needed before the Cabinet meeting," a source at the PM's Secretariat informed Onlinekhabar.
Meanwhile, the meeting was delayed as Dahal headed to Balkot while his Cabinet colleagues had already arrived at the PM's Office in Singhadarbar.
The Cabinet meeting was to convene at 11 am today.
Dahal had also consulted the election commissioners about the issue this morning.
Earlier, some leaders of the opposition party had warned that they would scrap the government plan to hold local level elections in two phases.