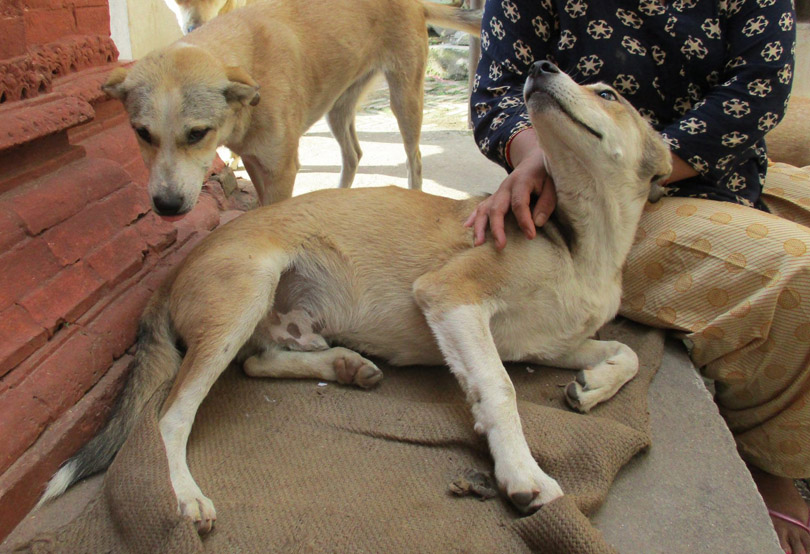 Retirement home for street dogs, that too in Kathmandu! Weird it may sound to many, but some people in the city have been advocating for it for around a decade now. And finally, the team's dream is coming true within the next one year.
Animal Nepal, an NGO dedicated to welfare of animals, is building an 'animal resource centre' that also comprises a sanctuary for old and handicapped dogs. The organisation has bought around 65,500 sq ft land in Dukuchhap, a village in southern Lalitpur, for Rs 10 million and is planning to collect as much amount possible to build the resource centre.
"It took us eight long years to collect the money to buy the land," the nine-year-old organisation's President Pramada Shah explains, "We are a nonprofit organisation and we have not invested any money with a hope of profit. What we have been doing today are all due to donations we received from people with humane hearts who naturally have an affection towards animals."
First of its kind in Nepal
There are already shelters built for rescued street dogs and other pets and cattle in Kathmandu. Most of them are operated by individuals and are not big enough to house many animals.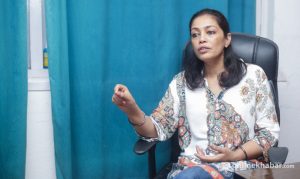 "But, what we are trying to build an operate is not only a shelter," Shah says, "It is a resource centre, a learning centre where anyone can see, learn, know and understand what animals are and how we should treat them."
"Kids of Kathmandu do not know where the milk they drink comes from; they do not know how the meat they take in buff or chicken momo is produced and processed," the organisation's Executive Director Uttam Kafle shares, "The urban society is Nepal is gradually going far away from animals and it is a very serious issue. Our resource centre is a holistic attempt to address this problem."
As the organisation has planned, the resource centre will house around 30 elderly dogs, around 20 handicapped dogs, and around 40 working (load-carrying) animals including horses, donkeys and mules. Likewise, it will have a treatment centre, a study centre and a farmland among other facilities.
The philosophy of animal welfare
For activists like Shah and Kafle, the philosophy of animal welfare is innate to all human beings, but waiting to be realised in most of them. They view affection of animals has been an integral part of human society since the beginning of civilisation in any part of the world.
Perhaps that is why all religions have been kind to animals. "Hindus worship animals. We have festivals dedicated to cows and dogs. Further, every god and goddess we worship has an animal as his or her bahana (vehicle) and we take them as their representatives. We are proud that Buddha was born in Nepal. We even sell his name to earn a global fame as 'peace-lovers', but we forget the essence of Buddhism: compassion to everyone and everything," Shah presents herself as a spiritual lecturer as she lists out other sects and religions, "And, the western world has become ahead of us in terms of animal welfare."
"The greatness of a nation can be judged by the way its animals are treated," Kafle quotes Mahatma Gandhi as Shah's explanation reminds one of Augustinian theory of education from early Christianity, "Everyone is born learned with knowledge. What you require now is to revive it, to realise it."
An elitist agenda?
For many people in Nepal, animal welfare is an elitist agenda as there are thousands of people struggling 'like animals' for mere hand-to-mouth existence. They think the agenda just diverts the attention, as well as support, of Samaritans and other stakeholders from people to animals.
However, activists have an answer to them. "If there are more than 30,000 NGOs working for human beings in Nepal, there are less than a dozen working for animals," Shah says, "Animals should also receive equal attention, support and care because they are also parts of our society and they have human sympathies."
Shah says animals' contribution to our economy is very much underrated and one of major objectives of her organisation is to make entrepreneurs and business community realise role of these innocent creatures in their businesses so that they can better treat animals.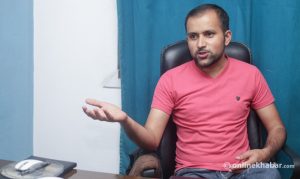 "Have you seen how buffaloes are brought to Kathmandu for the momo business?"Kafle questions as he narrates that dozens of the animals are packed on a truck in such a way that none of them can move an inch during the whole journey, "And, how are they slaughtered very next day?"
"I do not have any problem with you eating meat," he says, "But, know this scientific fact that meat from animals slaughtered when they are stressed cause stress in the eater."
"On the other hand, why do our commercial farms separate calves from cows and buffaloes as soon as they are born even if the farm-owners know that these animals are what sustain them?" Shah wonders.
So animal welfare is not only a vegetarian business, you know!
Kafle stresses that treating animals better around us is a must to let children of our family and society learn love and compassion. "If you teach your kid to greet and respect you every morning and evening, but you kick a dog on the street, what do you think the child will learn? Remember that the child who sees torture in childhood grows violent in the future."
"We are not talking about animal welfare only; the most important thing is the holistic development of our society."
Against tourism and farming?
Shah says many accuse her organisation of campaigning against tourism and dairy business in the country. "No, we are not trying to destroy your business. We are for responsible and animal-sensitive tourism and farming."
Meanwhile, Kafle shares how elephants used in tourism business are trained to overcome their patience when Shah remembers her personal experience that walking with elephants is way happier and more pleasurable than riding them.
"Fine, we have been using animals for our livelihood since ages. But, it can never be good to deprive them of their basic needs for our greed," Kafle explains and informs that global animal welfare movement has recognised five freedoms as basic rights of animals living under human control. They include freedom from hunger and thirst; freedom from discomfort; freedom from pain, injury and disease; freedom to express normal behaviour; and freedom from fear and distress.
Call for support
Animal Nepal is organising a charity event 'The Connection' this Friday evening in Sanepa of Lalitpur in order to collect funds for the resource centre. The event will be chock-full of various entertainment activities including music and dance performances.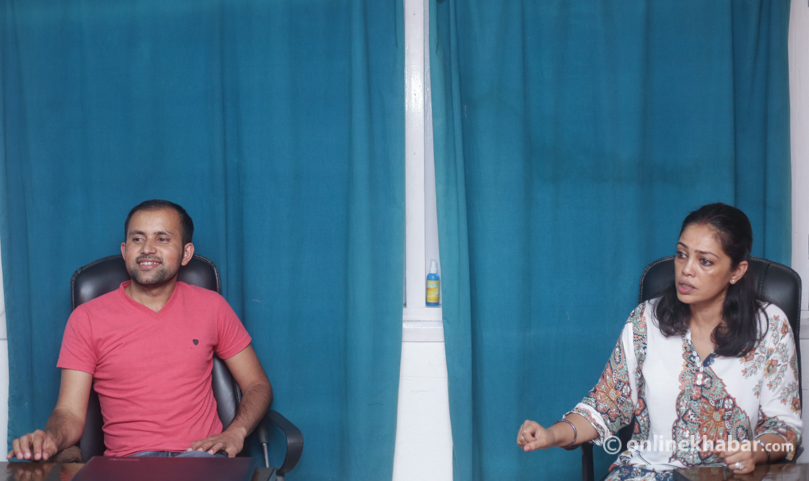 However, financially, the organisation has not expected much from the event. "As we need Rs 10 million, it will be great if we are able to collect half million rupees from the event," Shah says, "But, more important than money, what we are trying to build through this event is obligations in native Nepali people towards animal welfare."
"Our society should contribute to developing itself. We should not always rely on foreign aids for every single project." Nevertheless, she has expected a good support for non-resident Nepalis as they have been grateful to various development projects in the country.
Kafle says the organisation wants big business houses and industries of the country to donate whatever they can for the project, and the Friday event is just a beginning.
"Not only business houses and industries, but also media, schools and social organisations can support us. They can take the responsibility of building some section of our big project, be it a single pillar or just a roof for a structure."
"We have already collected around Rs 2 million for the project and we will continue to give and seek support," Shah says, "Brick by brick, we shall build our dream house."