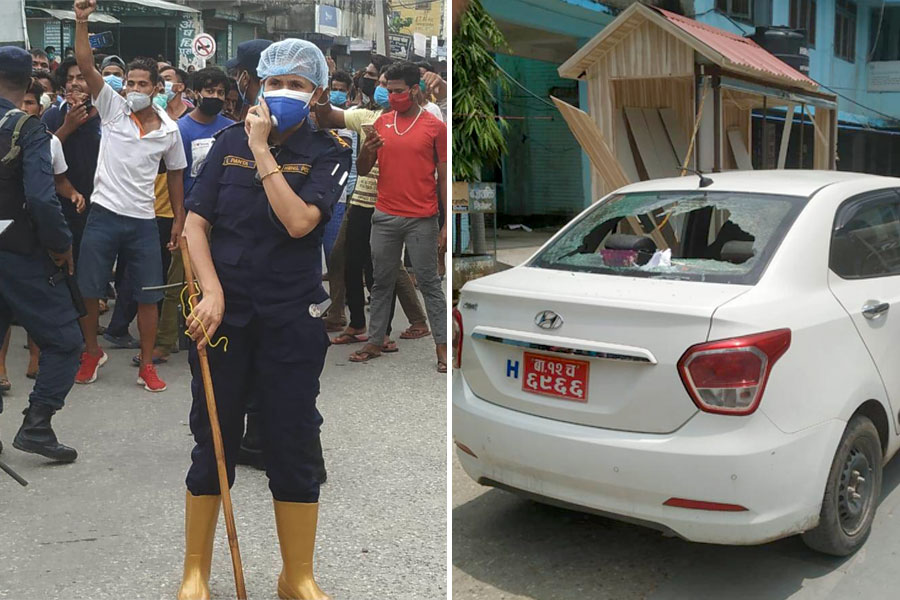 Birgunj, August 9
Some locals of Birgunj have staged a demonstration in the city, one of the Covid-19 infection hubs in the country, protesting local hospitals' refusal to treat patients of various diseases in the wake of the coronavirus outbreak.
The protest follows the death of a woman after the kin's failure to find a hospital for her even after trying at six health facilities, on Friday, and another similar incident on Saturday.
They have demanded that the authorities investigate the two incidents and take action against the hospitals and health workers who are found the culprit. Likewise, they say the government should ensure similar incidents would not repeat in the future.
The protestors also vandalised a car of Dr Udaya Narayan Singh that was parked outside a local maternity hospital, and a sanitisation and swab collection booth.
The police detained Shekh Majil, a 20-year-old man from Chhapkaiya, Birgunj-2, on the charge of vandalism. He has been kept at the Birta Ward Police Post for further investigation, according to police.
DSP Manojit Kunwar, the District Police Office spokesperson, also says the law enforcers baton-charged the protestors after they began vandalism.