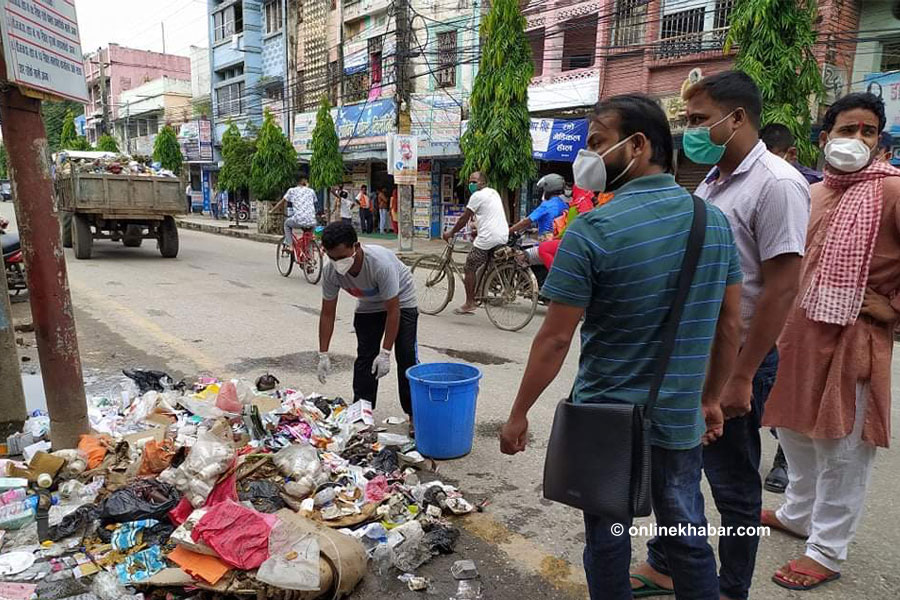 Birgunj, July 15
Parsa District Police Office has made local traders clean up a road section around them after finding out that they threw rubbish on the road haphazardly.
Most of these traders are operators of pharmacies and clinics. The operators of Vision Diagnostic, Shree Ganesh Diagnostic, Prabesh Medico and Shanti Polyclinic, among others, cleaned up the road from Alakhiya Math to Birta on Wednesday morning.
"We found that hospital-general waste materials were thrown haphazardly. Hence, we called them and asked to remote," DSP Gautam Thapa of the District Police Office says, "Now onwards, we will take action against them."
Likewise, Birgunj metropolitan city's ward 3 chairman Baiju Swarnakar has also warned of action if the clinic and pharmacy operators were found littering public places.