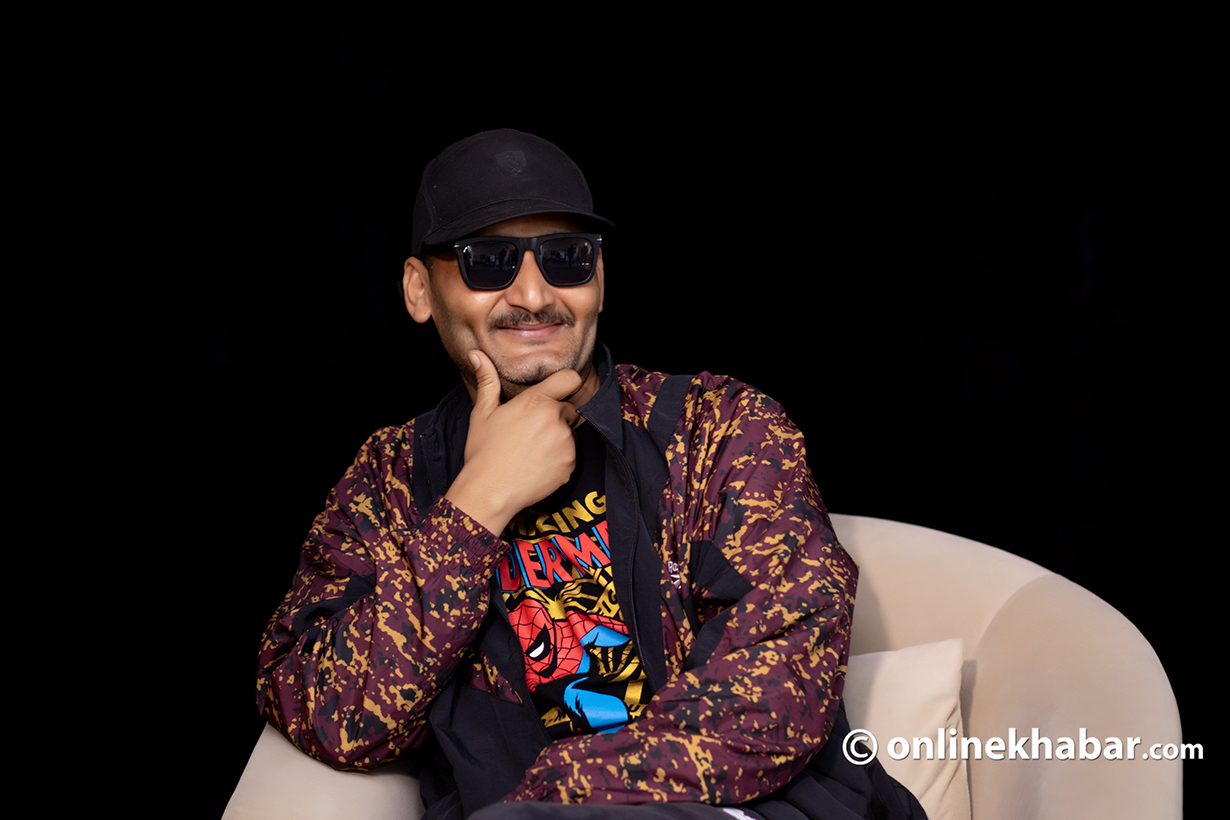 Bipin Karki has etched his name in the folklore of Nepali film industry. His demeanour, talent, and acting prowess have distinguished him as one of the finest actors in the Nepali film industry. Pashupati Prasad is particularly renowned for his portrayal of Bhasme Don, a role etched in the memories of many.
Bipin Karki has appeared in 19 movies, including notable titles like Pashupati Prasad, Jatra, Hari, Naka, and Kalo Pothi. His latest film, The Red Suitcase, premiered at the Venice Film Festival. Having recently returned, he is gearing up for his upcoming project, Bhasme Don, which is slated for release on October 21.
Bhasme Don holds immense significance for Bipin Karki, especially considering the recent box-office challenges he has faced. Nonetheless, he remains unfazed by the pressure, holding a steadfast belief that what he is engaged in is an artistic endeavour. He takes solace in the knowledge that he can sleep soundly at night, having given his absolute best.
Prior to the release of Bhasme Don, Onlinekhabar caught up with Bipin Karki to talk about Red Suitcase, his journey in Nepali films and the future ahead for Nepal's most versatile actor.
Excerpts:
You went to the Venice Film Festival for the premiere of The Red Suitcase this month, how was the experience?
It was special for me. Reaching the prestigious Venice Film Festival is every filmmaker's dream. Actors also want their films to be released there. Last time I did a similar film Kalo Pothi, which reached Venice, but I was not lucky enough to go there.
You have acted in 19 films across your 11-year career. How has the journey been?
It's a perpetual feeling for me, the sense that there's always more to be done. I find myself unable to fully manifest the ideas and aspirations that brew in my mind. The characters I portray linger in my thoughts, and when I bring them to life, receiving appreciation is truly fulfilling
I firmly believe that there should be synchronisation, regardless of whether the character I envision actually exists. The approach I employed in Kalo Pothi and The Red Suitcase differs from what I'm bringing to the table in Bhasme Don. Much of it hinges on how my director conveys their vision to me.
I find it hard to agree with the notion that Bipin Karki's work is immune to failure even if a film doesn't fare well commercially. I'm not content with such a claim. When it comes to the commercial film I aspire to do, it will stand out in its own unique way, and I'll share the details when the time is right. In my view, we still have a long way to go in terms of perfecting our craft.
Movies like The Red Suitcase made it to Venice primarily on the strength of their concept rather than their execution. We need more Nepali films that excel in both aspects: a compelling idea and exceptional execution.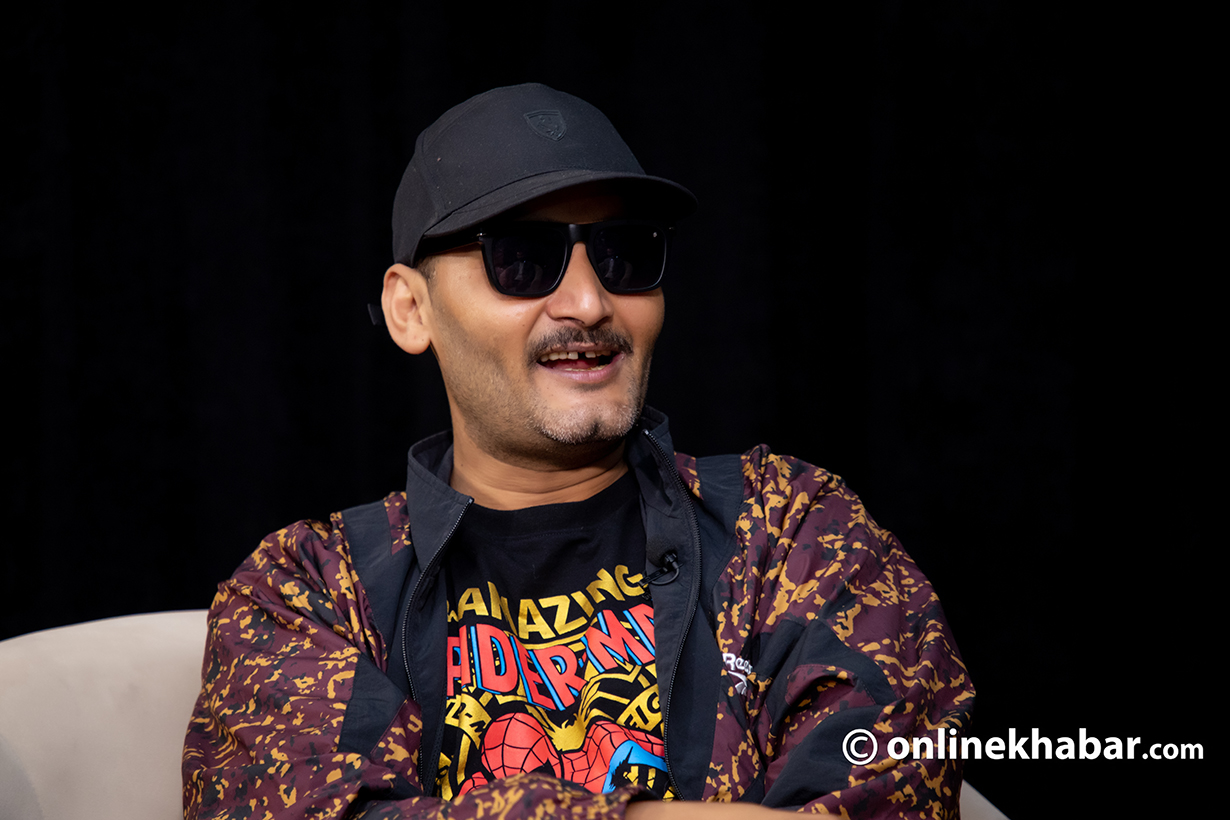 What is it that you look for in a commercial film?
It's crucial to associate a distinct identity with Nepali cinema whenever one envisions a Nepali film. For instance, Korean, Chinese, Iranian, and Bollywood films evoke a clear image in our minds due to their unique styles. Unfortunately, the image of Nepali films has yet to crystallize in the collective consciousness. There's still room for growth in defining our signature style of filmmaking. It's imperative that Nepali movies concentrate on refining their approach to movie-making.
Your last films Prasad 2 and Ek Bhagwat Ra Ek Geeta received setbacks at the box office. What is your comment on this?
If I claim a stake in the success, I must also bear a share of the failure. I hold responsibility for Prasad 2 as well; there are elements that fall on my shoulders. It's essential to recognise that success isn't solely attributed to one character or the film itself; everyone involved bears a degree of responsibility.
What significance does the spin-off film Bhasme Don of 'Pashupati Prasad hold for your career?
As you mentioned earlier, my recent films faced a series of setbacks. It's precisely from this perspective that I hold hope for Bhasme Don to succeed. Looking at it through this lens, it becomes a question of achieving a hit. I firmly believe that characters evolve over time.
I've approached this situation from a professional standpoint. I anticipate that Bhasme Don will set a new benchmark in this regard. Should this materialize, it would bring a sense of relief for me.
What do you have to say about the character of Don, is it just your observation or is it in your nature?
It's inherent in my nature to embody roles like a Don. Yet, I find the character of a schoolmaster equally natural to me. Regardless of the character I portray on screen, I develop a genuine connection with them. While observation serves a crucial role in research, it alone doesn't suffice. It's akin to having a foundation, but experience is what truly refines your acting prowess. Your everyday habits, innate nature, and behaviour also play a pivotal role.
During my school days, I naturally took on the role of a class leader. Leadership is an inherent part of my nature. Being a Don also implies possessing strong leadership skills. It's important not to perceive this trait only in a negative light.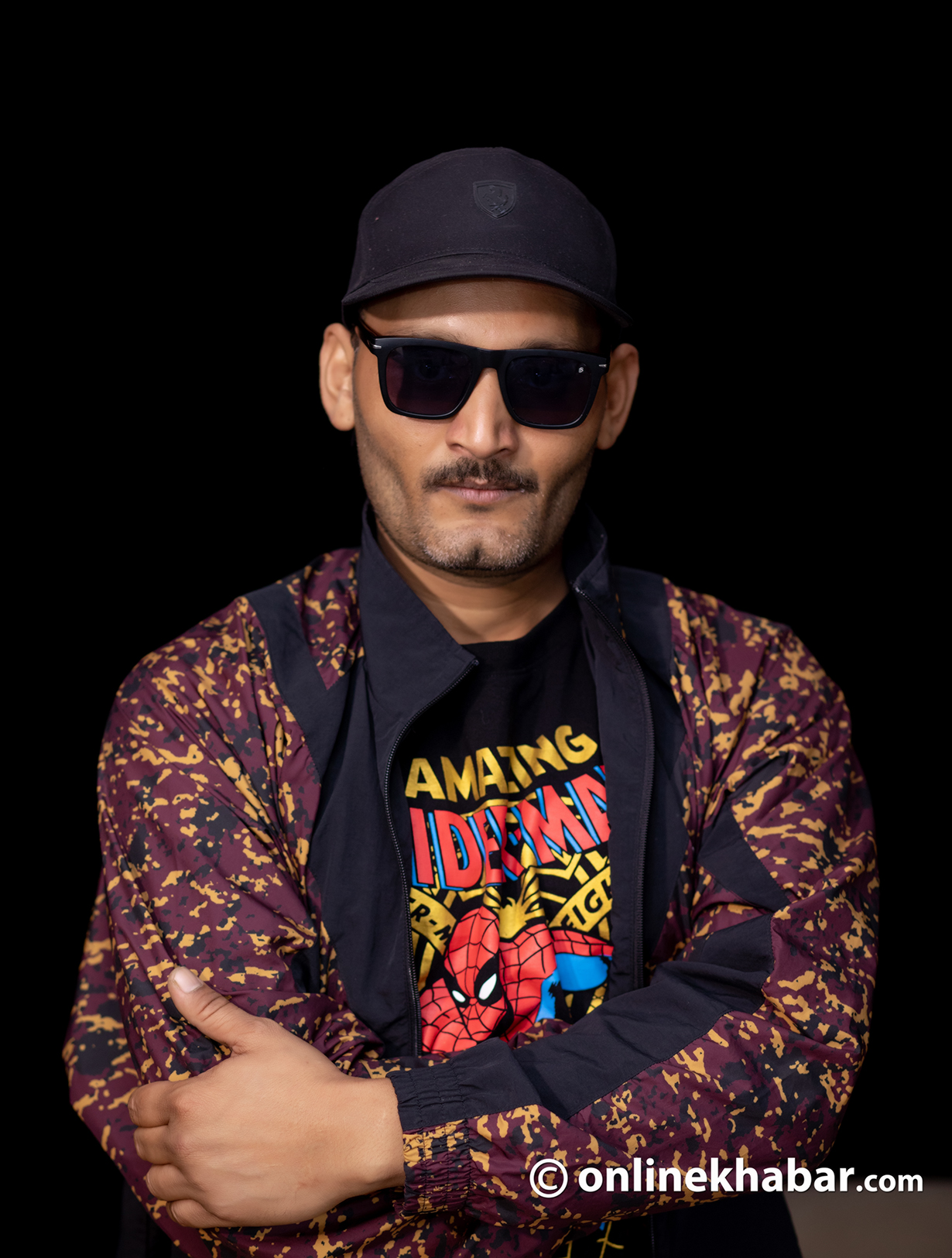 In which aspect do you think a Nepali actor should work harder?
There's a considerable gap waiting to be filled with the skills that actors, myself included, need to cultivate. It's imperative to critically assess the state of Nepali cinema and hold it up to international standards. Additionally, it's crucial to be attuned to audience preferences. I believe there are four key areas actors should focus on.
Firstly, delve into books and absorb their contents. Secondly, travel; immersing oneself in different communities and cultures is invaluable. Thirdly, learn by watching dramas and films. Even from a poorly executed production, there are lessons to be gleaned on what not to do. Lastly, the most profound learning often takes place while actively working in the industry.
How does Bipin Karki see himself as an actor?
Evaluating oneself can indeed be a challenging task. Personally, I acknowledge that I haven't been able to accomplish as much as I ideally should have. Travelling, for instance, has been limited, typically occurring only twice a year. Being a family man, I have a responsibility to look after my loved ones, which sometimes hinders the pursuit of only high-quality projects. Quantity often takes precedence over exclusivity.
While it would be ideal to dedicate extended periods to prepare for a role, the practicalities of the industry sometimes demand otherwise. For instance, embodying a character like Bhagwat Gita in just 20 days, as opposed to an ideal six months. Nevertheless, I find a sense of productivity, akin to a character factory in motion.
I consider myself to be a person of confidence. In moments of uncertainty or confusion, I believe in open communication to resolve any issues. My work holds a paramount place in my life, even surpassing familial responsibilities in terms of significance. It's the cornerstone of my existence.
Do you think you deserve the praise and appreciation that comes your way?
When I reflect on myself, I might not personally feel deserving of excessive praise. However, when I observe my surroundings and the broader context, I can't help but acknowledge that the recognition is indeed warranted.
What is the biggest obstacle for a Nepali actor?
Movie-making is a collaborative effort. Actors play a vital role, but they must align with the director's vision. They don't have carte blanche to do as they please. Additionally, it's imperative for directors to communicate their expectations clearly to the actors.
The director sets the tone and atmosphere for the film, enabling the actors to perform accordingly. Ultimately, whether an actor's performance shines or falters largely hinges on the director's guidance and direction. It's a pertinent question to ask directors: why can't they bring out the best in Nepali actors?
---
This interview was translated from the original Nepali version and edited for clarity and length.