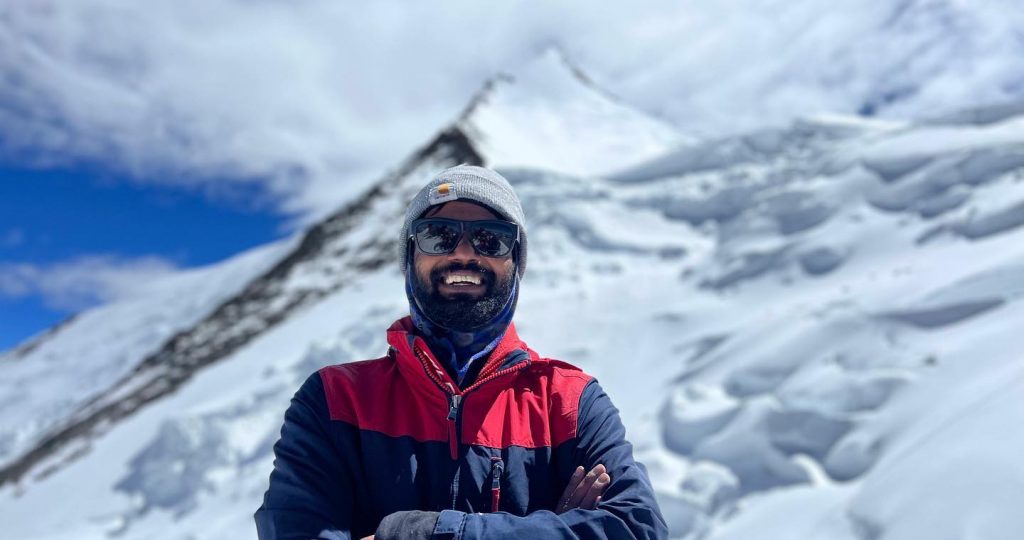 When Indian mountaineer Anurag Maloo fell into a crevasse during his descent of Annapurna I on April 17, many feared the worse. No one knew how deep the crevasse was or where he was in it. The crevasse was in one of the most dangerous parts of the mountain, prone to avalanches, which is why no one wanted to go in fearing they would be buried in snow.
"We did not know what to do. We could not force people to go in. We felt helpless," says Cheepal Sherpa, a member of the rescue team, adding they did not have the proper equipment to rescue him on the first day.
But on the fourth day of the accident, Anurag Maloo was found alive, to surprise the family and the press alike. So how was it possible?
Hoping against hope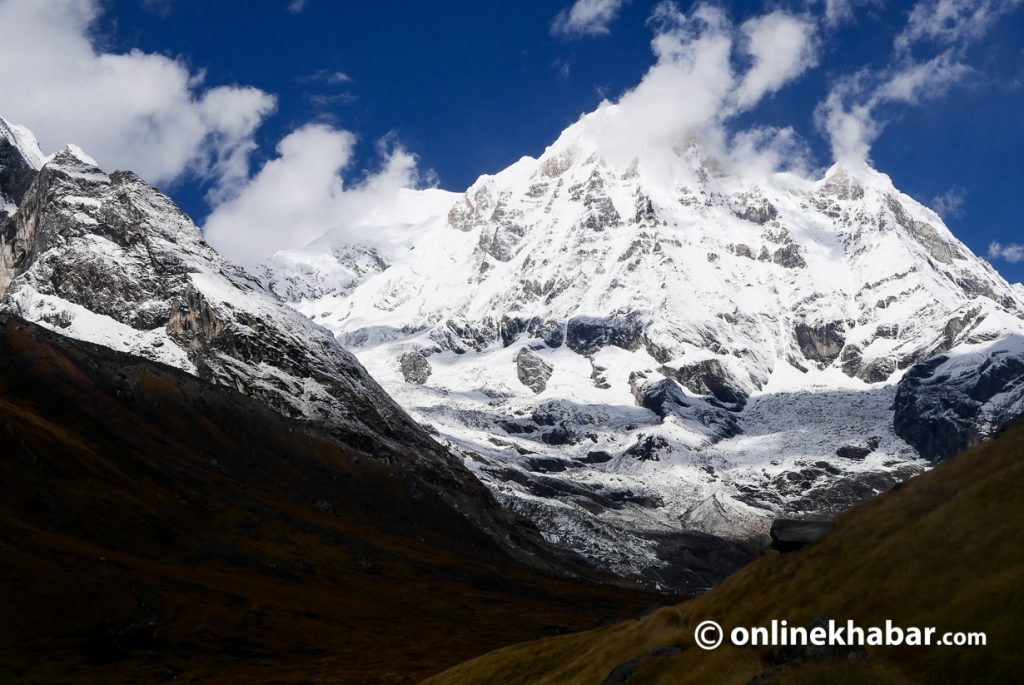 When this news was shared with his family, they were in shock. Emotions were running high but they ensured that they gave everything to bring Anurag Maloo back.
"We didn't know what to do. We used whatever influence we had and sought help from the Indian government and the Nepal government. We wanted everyone to focus on bringing Anurag back. That was our mission," says Ashish Maloo, Anurag's brother.
Soon, everyone started to come on board. People in both India and Nepal started to help the family with whatever they could including equipment like thermal scanners, drones and CO2 scanners. The family were adamant that Anurag Maloo was alive and kept putting pressure to bring him back.
Owing to the pressure, a rescue team was formed under the stewardship of Chhang Dawa Sherpa, an experienced climber and a board member of Seven Summit Treks. But the weather did not help the team. Nepali guides were also reluctant to go in. That is when Polish climber Adam Bielecki, who was attempting a new route on the mountain, volunteered. As he went into the crevasse, he was joined by a member of Seven Summit Treks, Tashi Sherpa.
Bielecki did not know if Anurag Maloo was alive. He thought he was going in to retrieve a body, but when he found him, Anurag was alive. Bielecki and Tashi then carefully got him out using a pulley system that Mariusz Hatala had prepared.
Miracle or perseverance?
It was not easy as they understood an avalanche could come and bury them at any moment. But the two persevered along with Cheepal Sherpa, Lakpa Sherpa, Dawa Nurbu Sherpa and Lakpa Nuru Sherpa who pulled Anurag out along with Bielecki and Tashi, making it one of the best rescues ever done in Nepal.
"This was one in a million rescue," says Mingma Sherpa, the chairman of Seven Summit Treks. "We have never seen anything like this."
It was nothing short of a miracle. But Anurag Maloo, who had spent nearly four days in the crevasse, needed immediate medical care. He was alive, but barely. As soon as he was taken out, he was airlifted to Pokhara's Manipal Teaching Hospital.
"Doctors there were so helpful. Dr Ashim Subedi gave him CPR for three hours, which made a lot of difference," says Ashish Maloo.
The Nepali climbers who were part of the rescue are amazed at the way the Indian climber survived.
"He had frostbites everywhere. It is amazing to see him fight for his life and his willpower. I don't have words to describe it," says Dawa Nurbu Sherpa.
The failing incident
Anurag Maloo was climbing Annapurna, the 10th-highest mountain in the world, without supplementary oxygen. He tried to push as hard as he could but had to return without summiting the mountain. On his descent to camp 2 on the mountain, he used a short rope resulting in him hitting hard ice and falling into the crevasse.
"I yelled at him to stop, but he could not hear me. It was a shocking moment watching him fall into the crevasse," says Moeses Fiamoncini, who saw it happen.
Fiamoncini and his guide tried to look for him but with a lack of equipment and no signs of where he fell, they had to return.
Everyone concerned was certain that he was dead. No one had survived such a fall and spent over three days in a crevasse and come out alive. Irish adventurer Noel Hanna dying on Annapurna made things even worse along with Indian climber Baljeet Kaur disappearing.
"Everything was grim. But the family kept pushing us to carry on with our efforts and keep the faith. Looking back, this rescue has given all a belief that miracles do happen," says Prateek Gupta of ASC360 Insurance company.
It took Bielecki and Tashi four hours to find Anurag Maloo and get him out. Initially, they had thought he was not that deep in the crevasse, but soon they realised it was going to take some time to get him out. 
"It was not easy to do what we did. This was my first time in the crevasse and there were moments that I felt like I would be stuck there," says Tashi.
There was a moment when he felt it was going to be all over for him. As Anurag Maloo was helped out of the crevasse by Tashi and Bielecki, a small avalanche struck the crevasse while Tashi was still in it pushing him down.
"I was like this is it. But thankfully the rope did not break and I was able to get out. This rescue was scary, but we all are glad we played our part," says Tashi.
But Anurag Maloo is still critical. Currently at Medicity Hospital in Lalitpur, his brother Ashish says the doctors are saying he is showing signs of improvement but adds he is still critical.
"We need people's prayers. He is recovering but not out of danger," says Ashish.