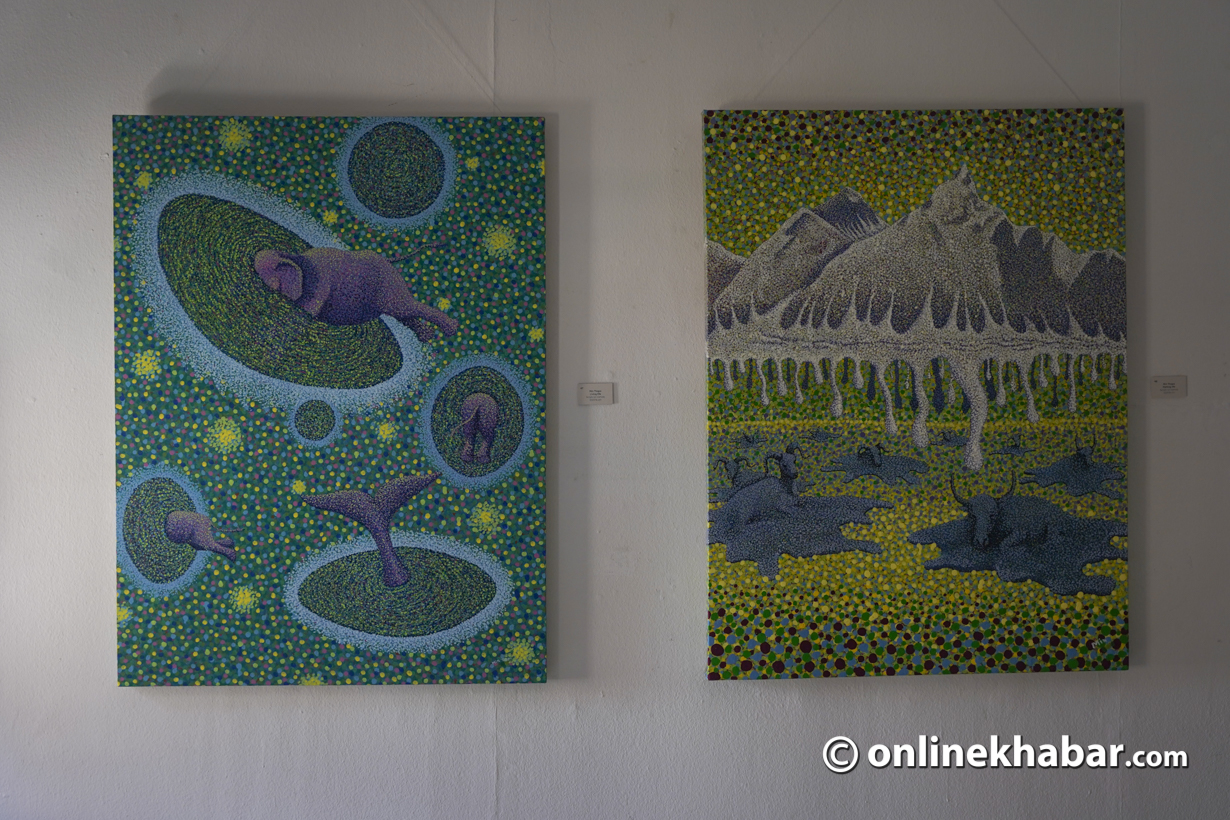 Dreams can either be beautiful or nightmarish. The many stories that we watch and read are also similar as they either captivate us or leave us scratching our heads due to their absurdity. The group exhibition titled Amalgam 2023 at Siddhartha Art Gallery gives people this exact feeling as the different artists have tried to portray their own emotions in paintings that give the audience a vivid and surreal experience.
The artworks by 48 artists delve into the realms of nature, culture, self-expression, identity, surrealism, and more, offering a glimpse into each artist's dreams and nightmares.
This annual month-long event of the gallery which kicked off on July 27, showcases artists from different generations under a single roof. This makes Amalgam 2023 a visual delight, as it has a variety of art forms such as paintings, photographs, sculptures, prints, and more. These artworks are displayed throughout Siddhartha Art Gallery's main gallery and the annexe gallery.
Complementing artworks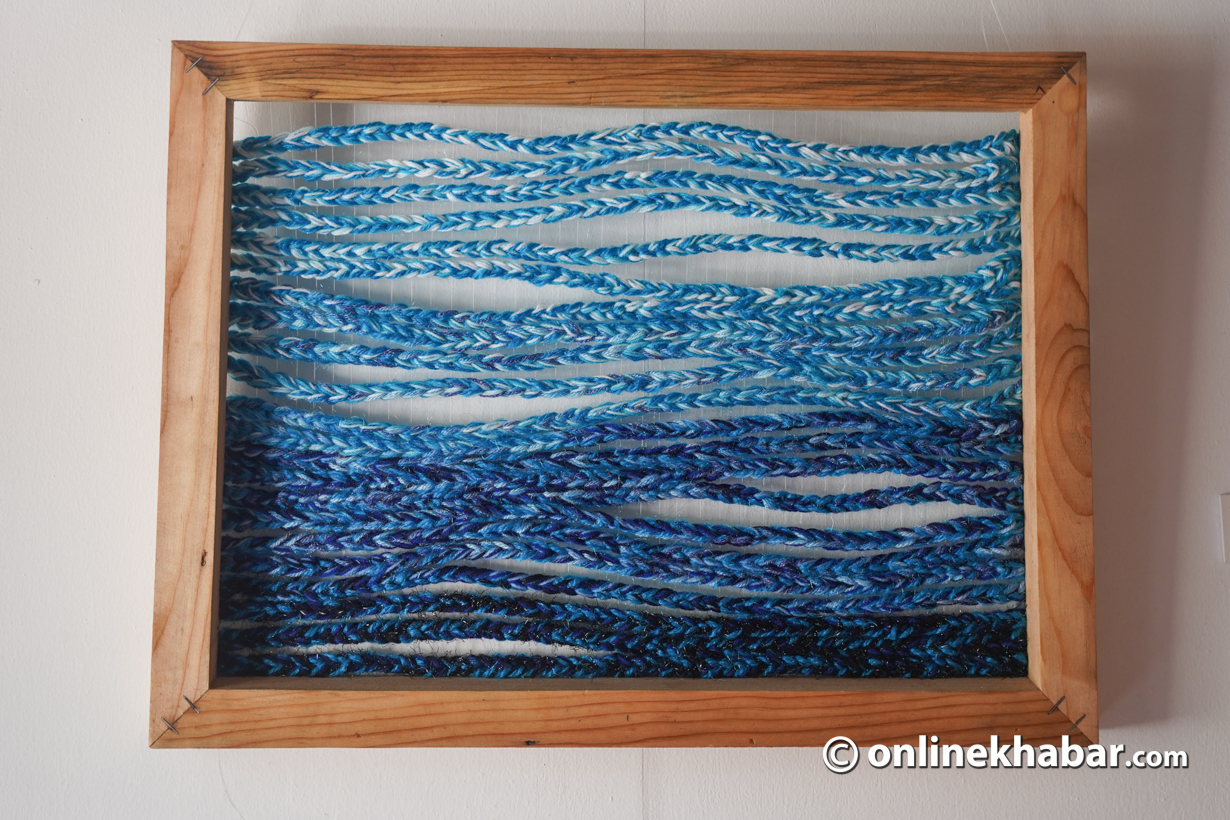 Artists have used diverse mediums including acrylic on canvas, poster colours, printmaking techniques like woodcut and etching aquatint, mixed media, pen & ink, and others. Additionally, Amalgam 2023 features an array of sculptures.
The artworks have been thoughtfully curated and arranged in a visually pleasing manner that harmoniously combines their colour themes and subject matters for an aesthetically pleasing experience.
Artist Mini Tamang's piece titled 'Wave' finds itself placed next to artist Deepmala Maharjan's 'Motherhood' series. Tamang has used various shades of blue woollen yarn to knit this artwork which resembles how waves flow in the sea.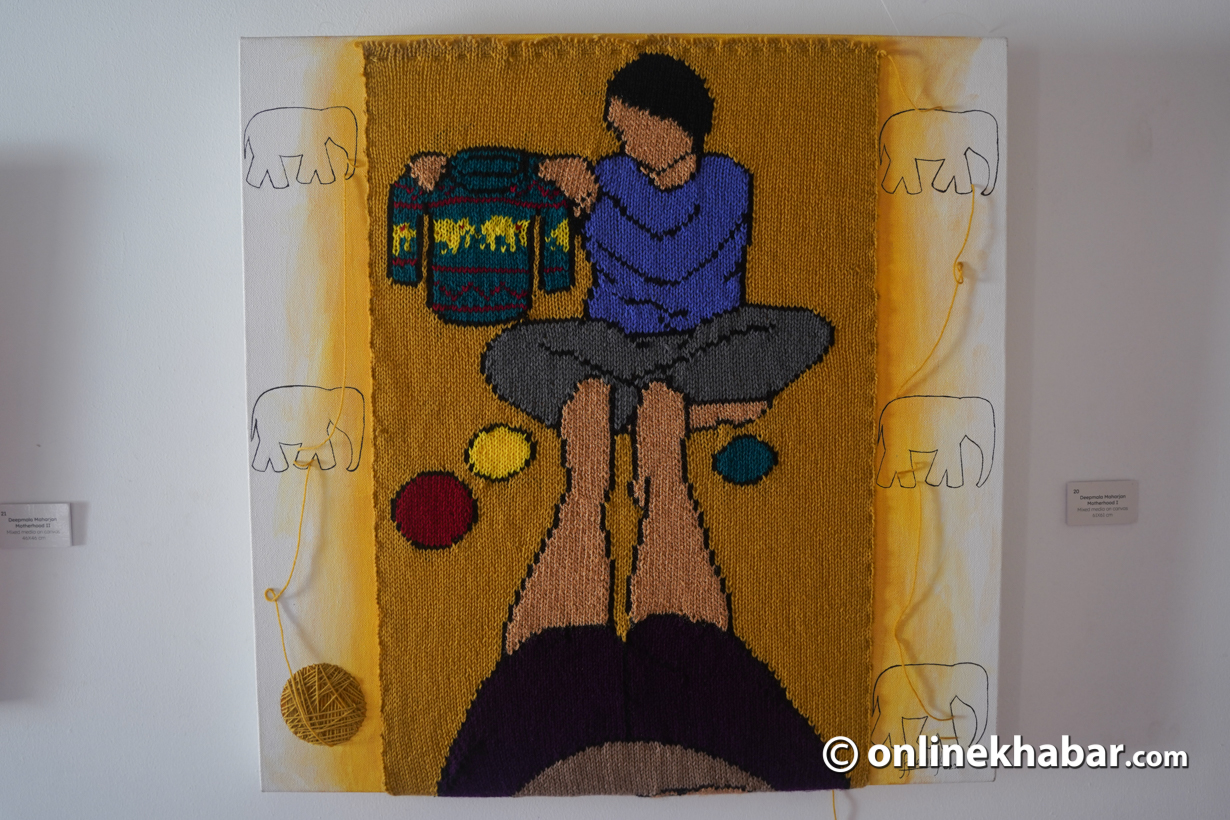 In her 'Motherhood' series, Maharjan has used mixed media across three paintings to portray the deep connection between a mother and her child. Interestingly, both artists have used wool to portray their artwork. What stands out is how the two artworks complement each other as Tamang's Wave placed next to Maharjan's Motherhood shows the emotional ebbs and flows shared between a mother and her child.
Dreamlike artworks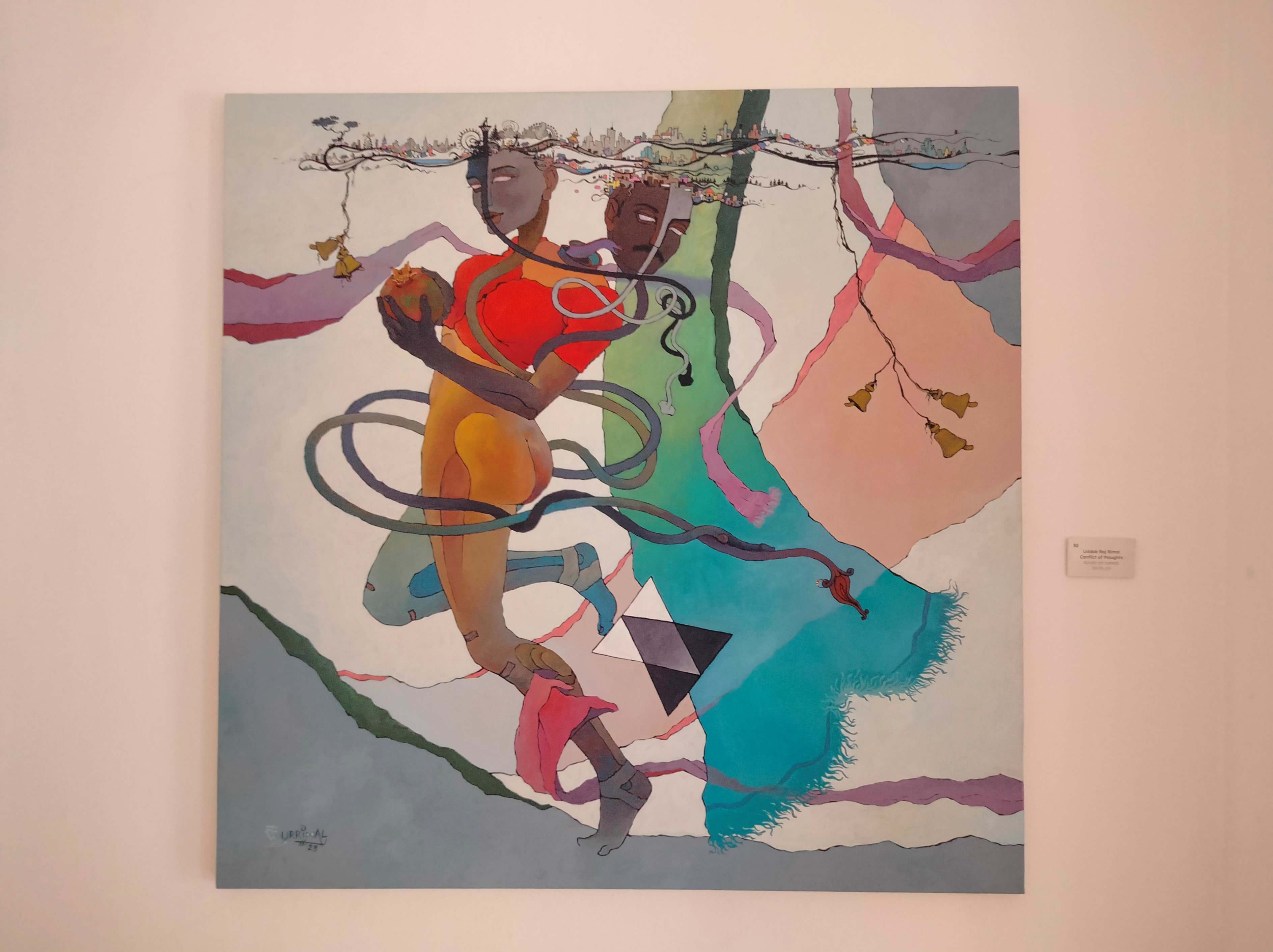 Walking across the gallery will take you to Uddab Raj Rimal's 'Conflict of Thought'. This artwork painted with the help of acrylic on canvas will take you into Rimal's bizarre world. It is as if through the painting, Rimal is trying to evoke a sense of surreal dream, depicting a human figure with dual faces – one male and the other female – engaged in an adventure while simultaneously dancing in harmony with the bells suspended on both sides of the canvas.
Priyanka Singh Maharjan's two pen and ink drawings titled 'Somewhere I come from' also offer a serene dreamlike experience. These artworks depict familiar scenes from the Kathmandu valley, showcasing a temple and a chariot surrounded by people engaged in their everyday activities.
The main gallery highlights massive paintings that encompass a range of socio-economic and cultural themes. The considerable size of these artworks, coupled with the conceptual depth brought on by the artists, readily captures one's attention.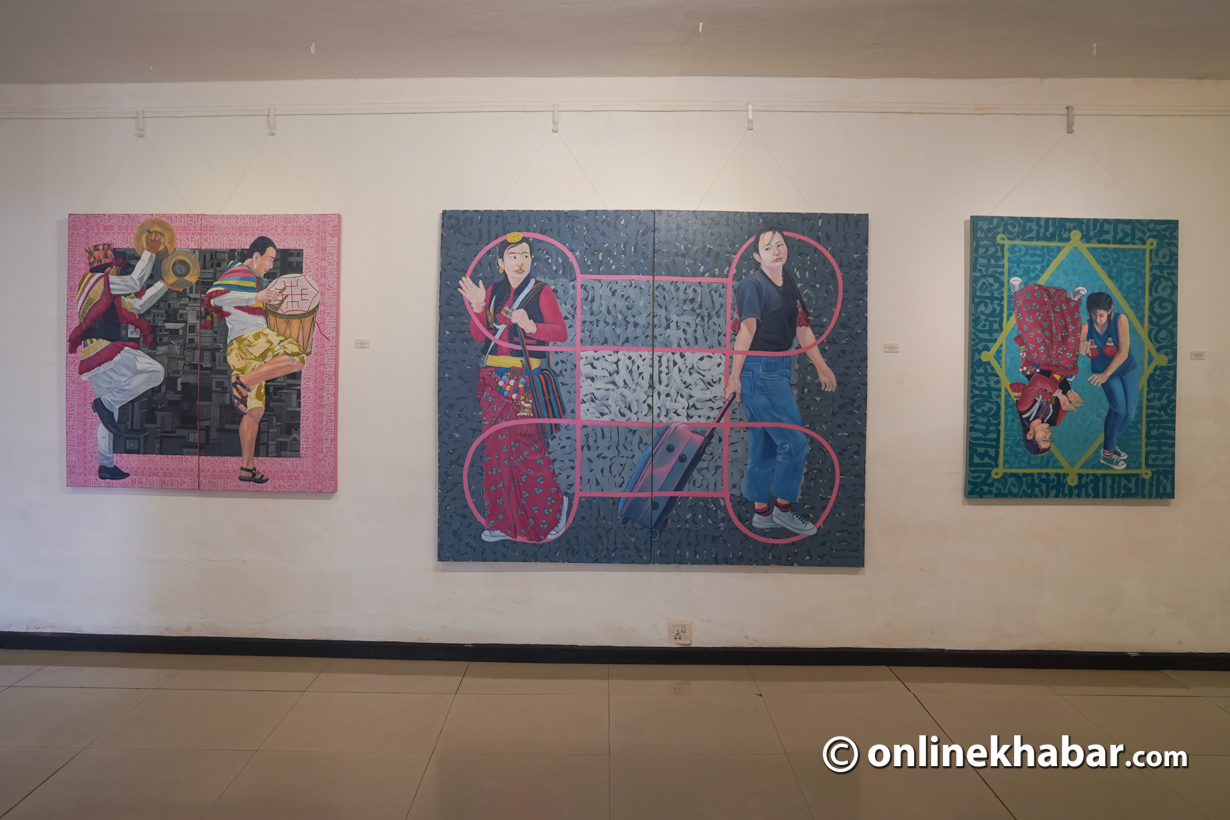 Artist Sara Koinch's three paintings, completed using acrylic on canvas, stand out due to their sheer size. She adeptly uses the diptych technique to fully realise her concept of a parallel world. This world juxtaposes the traditional and modern spheres inhabited by a girl and a man, forming a compelling narrative within her artwork.
There are so many artworks like that, which will trigger various emotions inside you. If you wish to do so, you can visit Siddhartha Art Gallery to observe Amalgam 2023 which will be on display till August 27.