A day in the life of Lalitpur's Living Goddess
Five young girls were brought to the Ratnakar Mahavihar in Gabahal, Lalitpur (Patan), on the afternoon of February 5, 2018. Some of the girls were as young as two. The excitement in their faces was visible; why not? One of them would take charge as the Kumari of Patan, the living goddess for one of the three medieval kingdoms of the Kathmandu Valley.
After a few minutes, the announcement was made. Five-year-old Nihira Bajracharya was chosen.
"The new Living Goddess is here."
Since then, Nihira has been worshiped like a god. She has been restricted to multiple rules and regulations which have to be followed by every living goddess.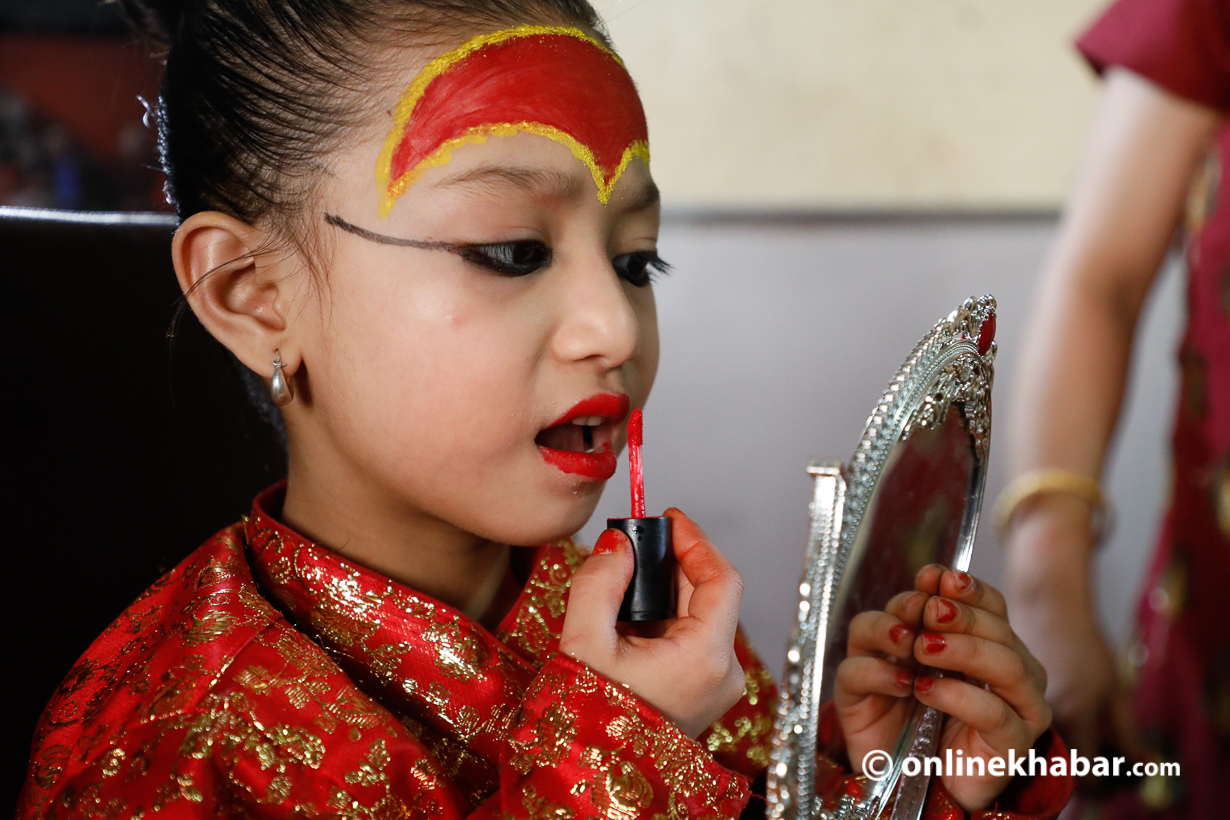 Everyday, pilgrims, mostly from Lalitpur area, get down on their knees and bow down to the young goddess, who gently applies a tika on their forehead and blesses them good fortune. But, if one takes off their religious glasses, they will sure see a fun loving child in the young Kumari.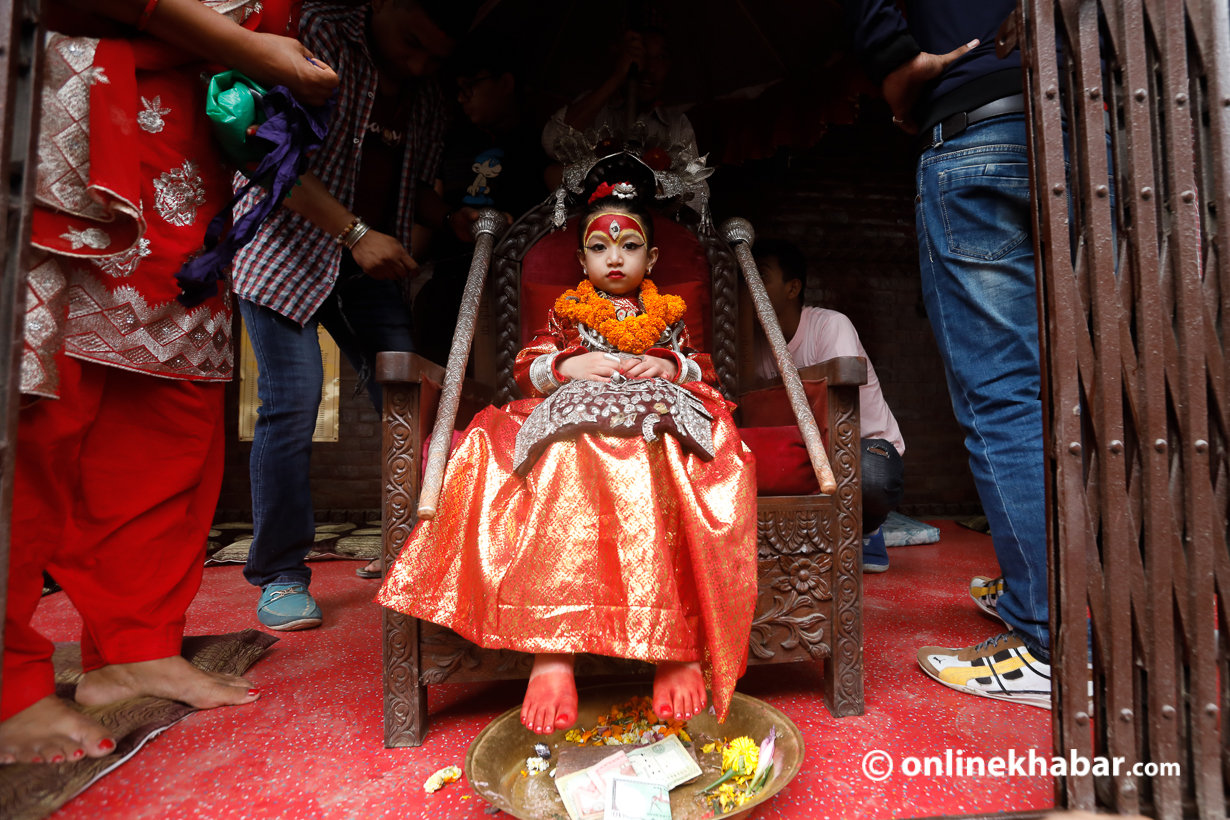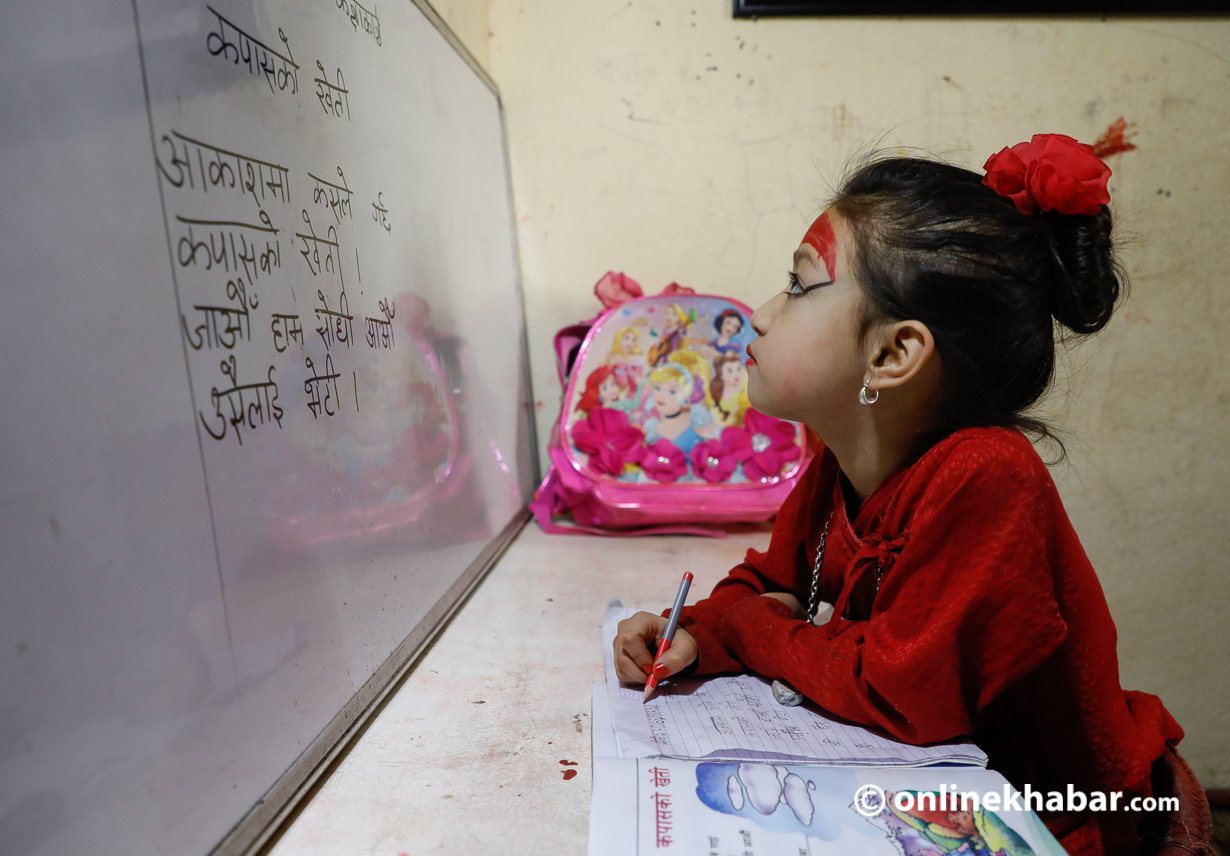 Since the day she was made the new Kumari, Nihira has been living at the Ratnakar Mahavihar with her family. Her mother Mohini Bajracharya left her job to look after her daughter. Her father Niraj Ratna Bajracharya along with her grandfather Dibya Ratna are always around her.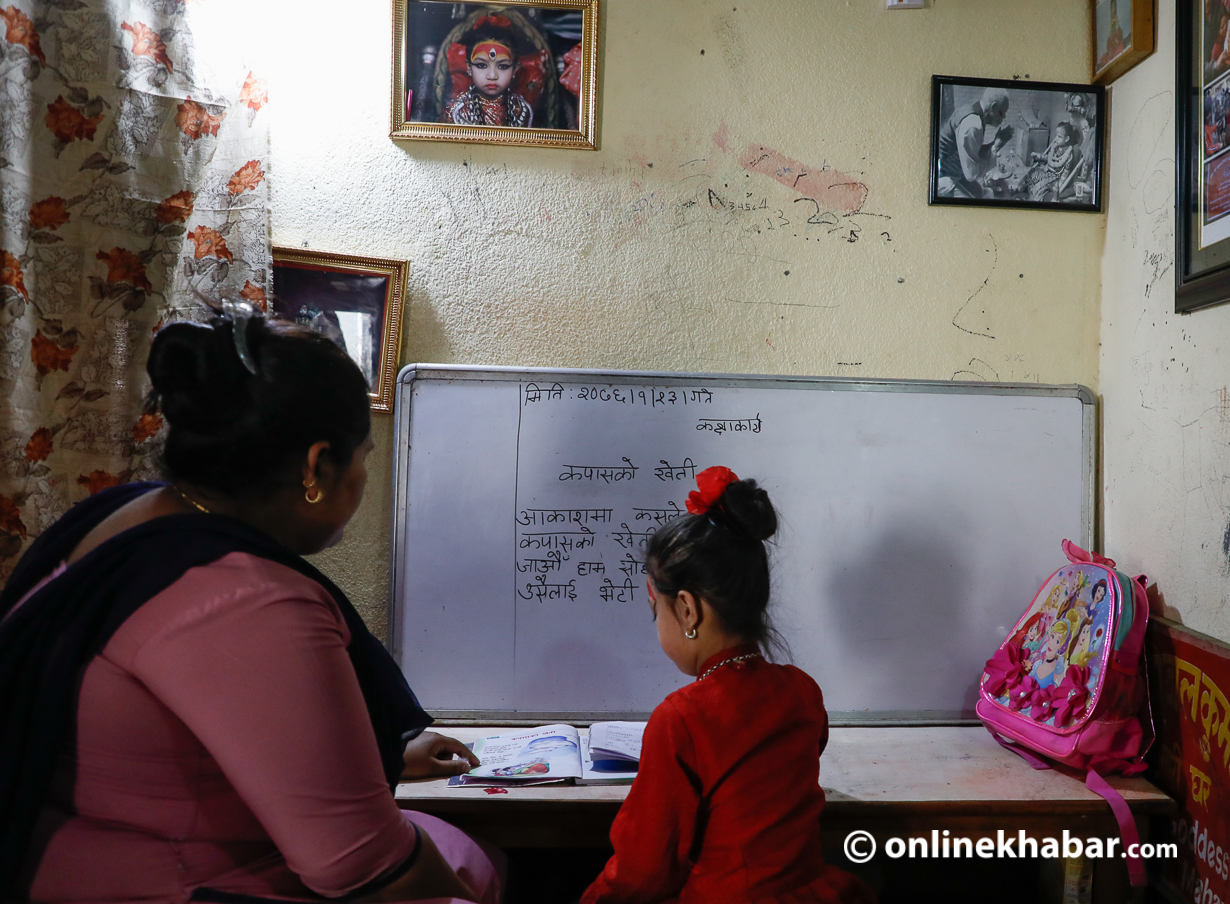 Must Read (Updated) Rato Machhindranath Jatra postponed again Rato Machhindranath Jatra put off until end of lockdown Sri Lanka's 'withdrawal' from Rato Machhindranath reconstruction exposes multiple problems