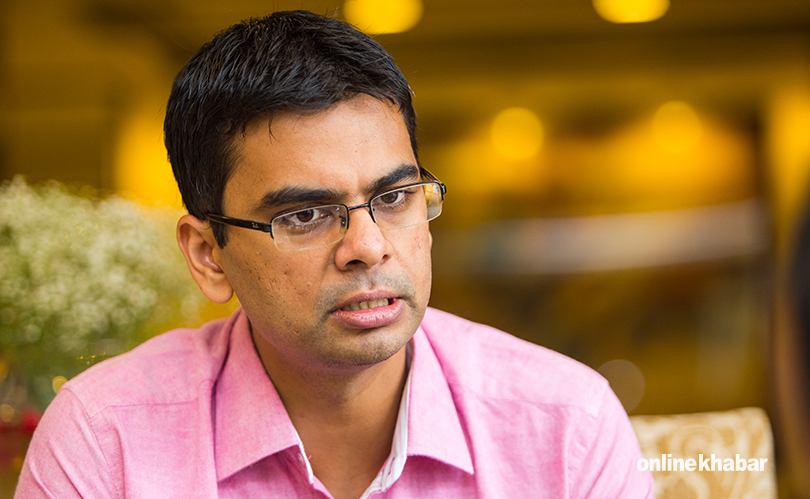 Anubhav Nayyar is Regional Head, South Asia of Viber, one of the most popular messaging apps in the world. Viber has 711 million unique users around the world, and in Nepal 4.5 million people are using the app. Onlinekhabar caught up with Nayyar to talk about Viber's presence in Nepal, and different aspects of the app. Excerpts from the conversation:
There are many internationally-known apps that are being used in Nepal. But this must be the first time that a representative of a big brand has come here to talk about its product. 
Well, people in Nepal love using Viber, and we are happy and honoured that people are using our product here. So coming here and meeting the people is a pretty basic thing for us.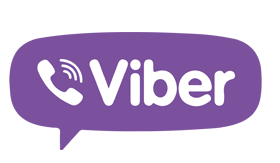 Nepal is growing at a rapid pace, and it is an interesting place to be in. We want to grow together with Nepal. A few days ago, someone asked me what our ambition in Nepal was. I told him, Nepal has population of around 28 million, and that means there must be around 20 million adults living here. Our ambition is to have those 20 million people use Viber.
I wish I could speak Nepali! But what we want to do is connect with the people. We are not one of those corporates with their own set of processes, we like connecting directly with people. We do see potential in Nepal, and we want to become a part of the Nepali culture.
As head of Viber in South Asia, could you tell us where your business in Nepal stands relative to other countries in the region?
Well, we look at number of users a bit differently. While Nepal has a population of 28 million, India's population is past 1.2 billion. So looking at things in terms of absolute numbers is not what we want to do. We look at things on per-capita basis.
When you look at the percentage of Nepalis using Viber, you can forget South Asia, Nepal easily makes it to top 10.
Most of Viber's services are free. How does Viber make money then? Is it 'free lunch' ? 
There is no free lunch. Let me answer this question by giving you a glimpse of the human side of the story. A few years ago, I asked our founder why he started Viber with a tagline 'Connect. Freely'. He told me that there was a time when he wanted to contact his girlfriend, but the phone was not working. He wanted to come up with something that could offer a cheap and efficient way to communicate. That is when he decided to launch Viber.
---
… Nepal has population of around 28 million, and that means there must be around 20 million adults living here. Our ambition is to have those 20 million people use Viber.
---
As you may already know, 95 per cent of our services are free. We do not force our users to buy premium services. For example, we do not tell them that they can use the free calls only if they spend so much money on Viber Out.  We also do not have ads.
But the company needs to pay its employees like me, and run servers and infrastructure to keep the service going. We have three major sources of revenue. First, we have Viber Out (a service that allows you to make calls to landlines and mobiles at a cheap rate), second we have stickers (premium product) and our partnerships with businesses.
Viber Out is really big. Let me tell you how.
In most countries in the region such as India, Nepal, the Philippines, and others, the internet infrastructure is not very good. But in countries in the Gulf and in the US, hi-speed internet is readily available. So when people living in the US and the Gulf want to call home, they use Viber Out. It is cheaper for them to use Viber than to call from their mobiles.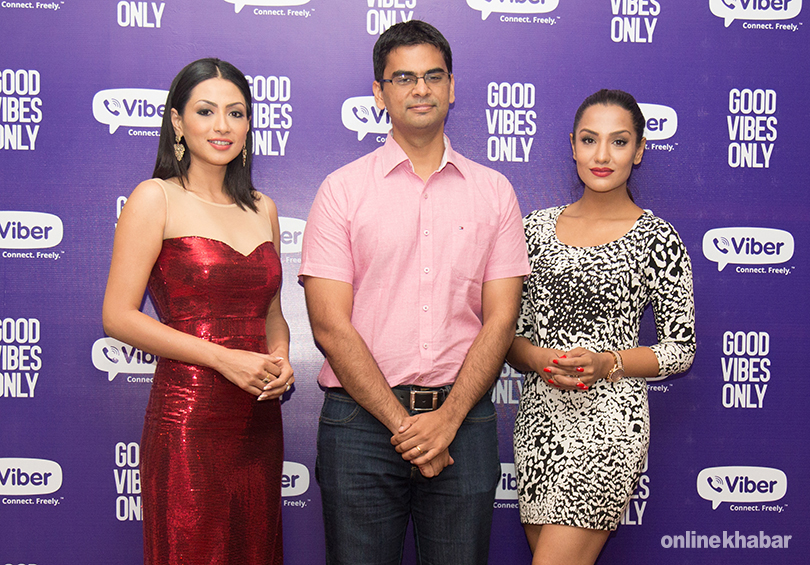 Whenever we download any app, we do not read the terms and conditions associated with it. We download it and use it. Do we as users need to be worried about our privacy on Viber. What is Viber's policy on protecting user data?
It is important to remember that Viber is a company run by humans. Even I would not want my private conversations to be seen by anyone. No one, including the employees of Viber, has access to user data. Now with the end-to-end encryption system in place, only the sender and the receiver have access to data sent over chats.
There are many other apps in the market that offer similar services as Viber. Are localised stickers Viber's only USP?
To start with, Viber is configured on your mobile number, it is more private than Facebook. Talking of Facebook, you would agree that nearly 40-50 per cent of people on your friend list are people with whom you haven't spoken for years. There are times when you go, "When did I add this person?"
But a phone number is more personal. You might have saved the number of your carpenter or plumber, but except for people like them, all your phone contacts have personal relation with you.
Product differentiation is not just about features it is about intent. What we did during the Nepal quake is a case in point. I would normally not speak about this, but we completely opened Viber Out for Nepal in the aftermath of the quake. We lost some revenue.
To the tune of… ?
Putting a figure on it would spoil it! But we gained much more than what we lost. It made us feel good. When a natural disaster happens, it is your responsibility as the media to cover it to the best of your abilities. As a communication app, it is our job to provide seamless communication when things are down.
That is why sometimes it's not about simple xyz features of an app, it's about thinking what you can do for the people, and I believe we have that connect with Nepal. This is a big difference between us and other apps.
---
Now with the end-to-end encryption system in place, only the sender and the receiver have access to data sent over chats. 
---
We have Skype to make video calls, and Facebook messenger to send text messages. Why would we need Viber?
For the younger generation, its about the stickers, and for the older people it's about the ability to connect efficiently. The average smartphone that would cost Rs 8-9,000 in Nepal is the device on which Viber is being installed. The devices come with limited space and memory, as compared to the iPhone or other fancy phones.
We know from experience that Skype is good for PC, I personally like it too. But Viber is a lighter app, it does not hang. Viber was tailor-made for mobile phones, Skype was made for PCs, and they later made it available for mobile. In the case of Facebook, the messenger is an extension of the main platform. Many people I have talked to have told me that they have Facebook messenger just because they are signed up with Facebook.
I can't give you the details just yet, but we are coming up with new meaningful features for Nepal in the near future. We want to make Viber a mobile phone within a mobile phone, here in Nepal as well.
Does Viber have plans to get into social media?
Well, Public Chats has some elements of social media. But we are not a 'me too' company. We do not want to become 'Facebook within a phone'. One Facebook is enough, it is doing well what it does.
But the main problem with platforms like Facebook, especially for youngsters, is its privacy. They say that their mother and father are also on Facebook, and they spy on their children. That is a problem.
To address the problem, Viber recently introduced secret chats. Your chats can now be protected with a code. This could make all the difference in the lives of young people.
Could you give us a breakdown of Viber users in Nepal in terms of age?
The men to women ration is around 55:45. Most of our users (around 65 per cent) are in the 16-30 years age group. Around 50 per cent of the users use Viber every day, and around 25-27 per cent use it not so often. The rest of the people have downloaded it but use it rarely.
When we talk to law enforcement officials in Nepal, they say that international apps and platforms do not have representative offices in Nepal, and investigating crime related to social media is not easy. Do you have plans to open a representative office in Nepal? 
No, as of now. As you know, we are present in over 193 countries. If we start opening an office in every country, we would have to open 193 offices. We are a communication app, and that is what we do well. We have a common centre to look into these issues. It is open 24X7 and anyone can contact it directly.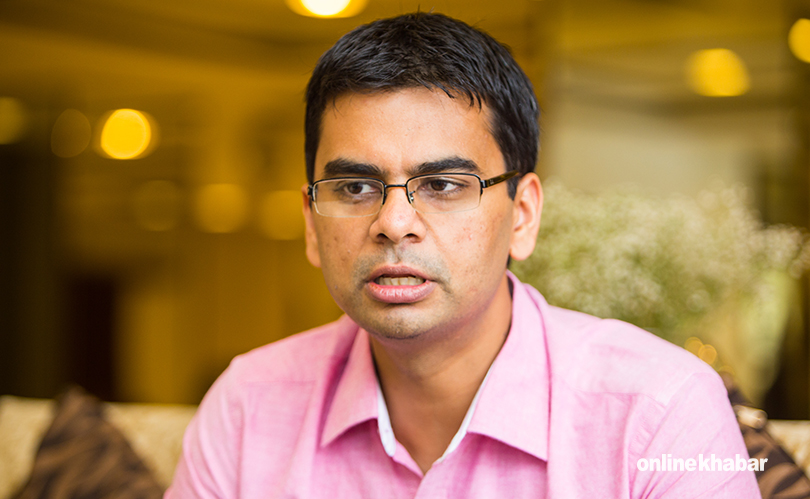 Now let's talk about Viber's venturing into the remittance business.
Viber recently started a partnership with Western Union in the US.  Under the partnership, people can send money to around 65 countries from the US. As of now, the service is not available in Nepal. But we are working to roll it out in Nepal as well.
In Nepal, most users do not have international credit cards, which means they do not have access to premium services. What could be the possible ways to address this problem?
There are a number of ways in which this could be done. We are looking at entering into partnership with local telecom companies, and billing could be done by them. Secondly, we could opt for a mobile wallet solution. I understand that e-sewa is a popular mobile wallet here. Third, we could have outlets selling re-charge cards. We are looking into all options.
Over-the-top services such as Viber have been held responsible for declining telecom revenues in the voice-call segment. In this context, entering into a deal with telecos would not be easy.
Well, we have entered into deals with telecos in countries such as the Philippines. We have reached another important deal with another teleco close to Nepal recently, and the partnership will be announced soon. The telecos understand that it's better to join us rather than to fight us.
There is always an aspect of revenue sharing. We are big in Nepal, and we could help telecos pull new costumers. For example, if we say get Viber free for a month with this carrier, it might encourage people to switch to that carrier.
Will there be a 50-50 revenue sharing?
(laughs) To be honest, there is no fixed formula for that. It is way more complicated.
We would like to end this interview by asking: Does Viber plan to invest in telecom infrastructure in Nepal?
Well, we do not have the expertise to lay wire connections. We are a communications company. However, we have in the past invested in setting up WiFi hotspots in different parts of the world. In the case of Nepal, we'll have to see. It's our early days here. If lack of internet is what is preventing Nepalis from getting on to Viber, we can definitely think about it.