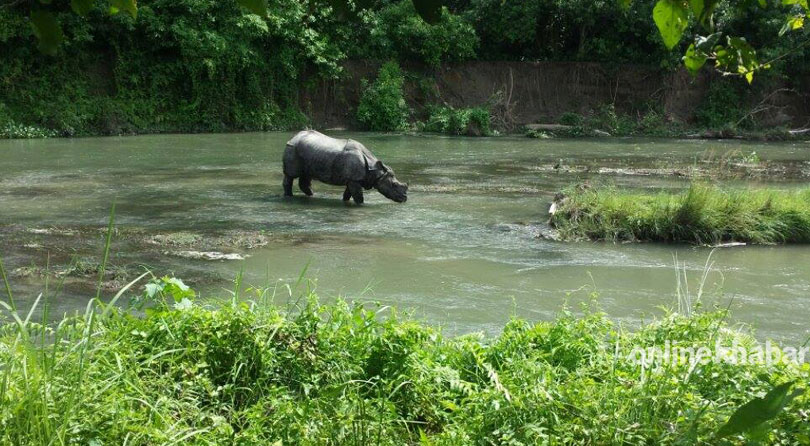 Chitwan, July 28
It has been three years since no one-horned rhino died of poaching in Chitwan National Park, the biggest home of rhinoceros in Nepal. However, the number of the rhinos dying natural deaths is increasing dramatically, leaving stakeholders concerned.
In the recently concluded fiscal year 2018/19, total 43 rhinos died natural deaths in the national park. It is a 65.4 per cent increase from the last year's number, 26.
While the park authorities had called the increase to 26 last year 'shocking', the recently discovered figure is 'unnatural', according to the park's chief warden Bed Kumar Dhakal.
"We are shocked again," he says, "Our investigation into the issue is going on."
The park says most of the rhinos died of fighting, electrocution, floods, and attacks from tigers and crocodiles besides age. One rhino drowned to a septic tank of a hotel last year.
Of 43 deaths, causes of 23 cases are yet to be identified, according to Dhakal.
Deputy Director General of the Department of National Parks and Wildlife Conservation, Ram Chandra Kandel, says his department has taken the issue seriously. He informs that the department has commissioned a six-member team under the leadership of ecologist Laxman Paudel to investigate into the issue.
The team is mandated to carry out autopsies of deceased rhinos, find reasons behind increasing deaths and suggest solutions, according to him.
On the other hand, the department is also consulting an experts' team from South Africa, according to the officials.