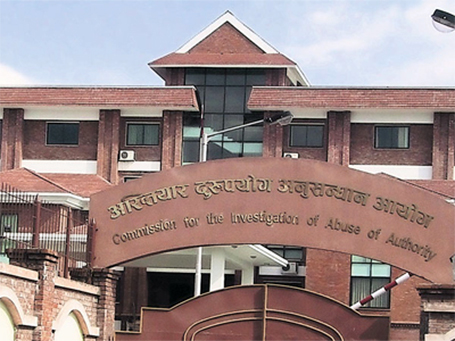 Kathmandu, November 23
The Office of Personnel Records said on Wednesday 4,704 civil servants have not submitted details of their property to it in the current fiscal (2073-74 BS).
As per Corruption Prevention Act, those holding public office should submit details of their property within 60 days into the start of a new fiscal year. As per the Act and Civil Service Act, civil servants should also submit their property details to the OPR every year.
Out of more than 80,000 civil servants, 78,098 have submitted their property details, according to the OPR, which has sent details of those not submitting property details to the National Vigilence Centre.
The centre said it will send the names of those officials, who do not submit property details within Mangsir-end (December 15) to the Commission for the Investigation of Abuse of Authority.
The centre recommends action against those, who refuse to submit property details to the OPR.