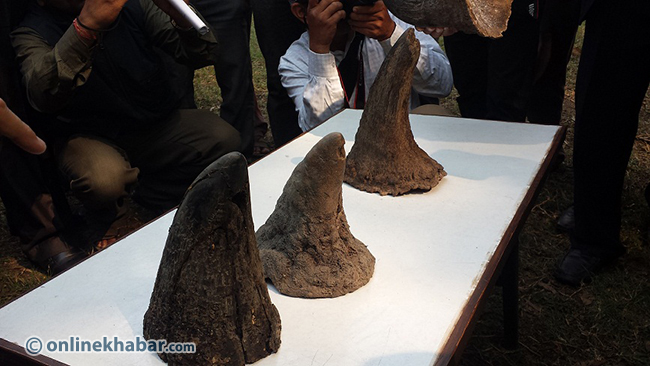 Kathmandu, September 3
Four individuals were arrested while in possession of rhino horns by the police.
Those arrested are Pradeep Magar, Purna Singh Tamang, Shri Krishna Nagarkoti and Karna Tamang.
According to SP Nawaraj Adhikari, a police team dispatched by the Central Bureau of Investigation (CIB) to combat and investigate environmental and wildlife-related crimes apprehended two individuals from Kageshwori Manohara municipality. They were arrested after the police received a tip about their involvement in the illegal transportation, purchase, and sale of protected wildlife parts.
Adhikari said two more people were arrested during investigations.
The four individuals have been handed over to the Divison Forest Office, Kathmandu.