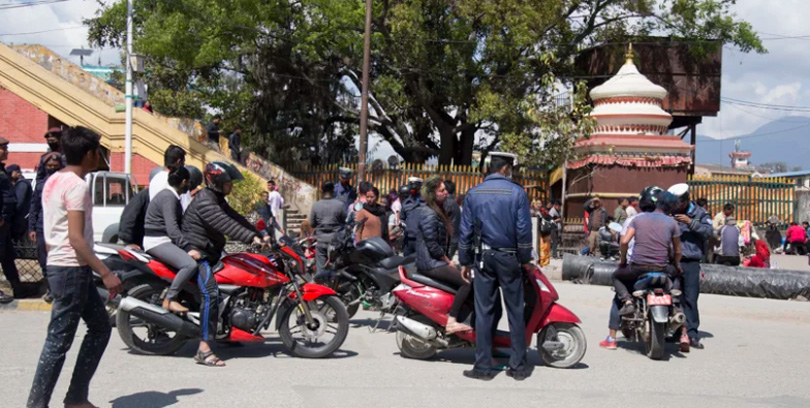 Kathmandu, March 1
The Metropolitan Police Range in Kathmandu has arrested 27 people who were throwing water balloons at pedestrians on the pretext of celebrating Holi.
SSP Bishwa Raj Pokharel tells Onlinekhabar that law enforcers have arrested 10 from the Kalimati area, two from Gongabu area and five from Bafal area.
The arrestees will be punished under the Public Offence Act, according to police.
To make sure that Holi is observed in a decent manner, police have been mobilised in 106 places around the Kathmandu Valley. There are 20 mobile police teams which are roaming around the Valley looking for offenders.
Blocking the roads to play Holi is also not permitted and if anyone is found doing so, they will be taken under control, police have warned.
Those riding two-wheelers without helmets and driving licence will also be punished along with those who ride vehicles under the influence of alcohol.
Meanwhile, a total of 130 vehicles have been taken by the police as of 2 pm.