Nepal has always been called an agricultural or agrarian country. This means agricultural crops are a very large part of the economy of the nation. In fact, agriculture contributes around 27.1 per cent to the gross domestic product (GDP). Agricultural crops provide the country with important staples of the people's daily lives and also rank top among the major exports made by the country.
Because of this, 15 agricultural products have been listed as national priority agricultural crops by the government. On the list prepared by the Prime Minister's Agriculture Modernisation Project (PMAMP), there are livestock and animal products also along with other major agricultural crops.
Today, we will give you the list below. The data here refer to the areas of cultivable land for the agricultural crops along with the country's production capacity for the products as per the figures maintained by the project. The figures here were last updated in the fiscal year 2019/20.
1. Rice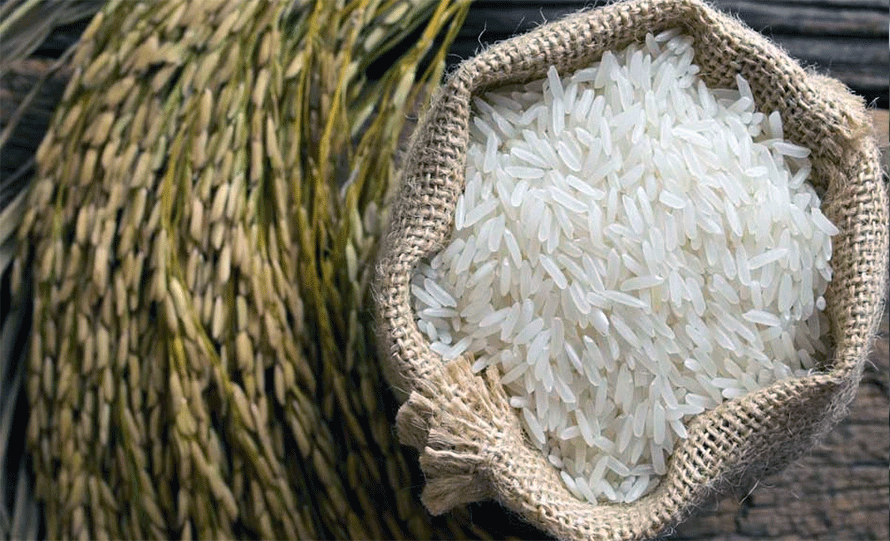 Rice is a staple of almost every Nepali family; it is an everyday meal. Rice is also the primary source of livelihood and income for more than two-thirds of farming households, hence, rice is the most important among all of the agricultural crops in Nepal.
In a total of 1,491,744 hectares of cultivation, Nepal produces 561,011 metric tonnes of rice. The district which produces the most rice in Nepal is Kanchanpur with 40,323 metric tonnes. Chitwan ranks second with 34,809 metric tonnes. Rice contributes about 20 per cent to the agriculture gross domestic product (AGDP) of the country that equals more than 7 per cent of the total GDP of Nepal.
2. Maize
Maize is also one of the major traditional and agricultural crops of Nepal that is widely used for food, feed, and fodder purposes. This crop has always been in high demand and is growing by 5 per cent annually in the last decade because of its versatility. Maize as a crop is very essential for hill farmers as their cattle also depend on it for nourishment.
The total cultivated land area for maize production in Nepal is 956,441 hectares, in which 2,713,635 metric tonnes of maize is produced. Maize is the second most important crop in Nepal. The Dhading district is the highest contributor in maize production with 17,973 metric tonnes and Gulmi is second with 8,468 metric tonnes of produce.
3. Wheat
Wheat has been one of the oldest and important agricultural crops in Nepal. This crop is widely used to make staples like bread, biscuits, noodles, pasta and cereals.
The total cultivable area for wheat production is 703,992 hectares, from which Nepal produces 2,005,665 metric tonnes of wheat. The highest production district is Kailali with 5,390 metric tonnes and followed by Nawalparasi with 2,289 metric tonnes.
4. Vegetables
Vegetables are very important to Nepali households not only because they provide most of the nourishment people need, but also because they provide an alternative source of income. Vegetable production has been on a sharp rise in recent years because many people found its importance as consumables as well as alternative or main sources of income.
There are many kinds of vegetables produced in Nepal, but in terms of data, they have all been categorised under one common band, except potatoes. The total cultivable land for vegetable production is 297,195 hectares that yield 4,271,270 metric tonnes of produce. The highest contributors of vegetables in Nepal are Dhading with 51,645 metric tonnes and Chitwan with 18,409 metric tonnes.
5. Potatoes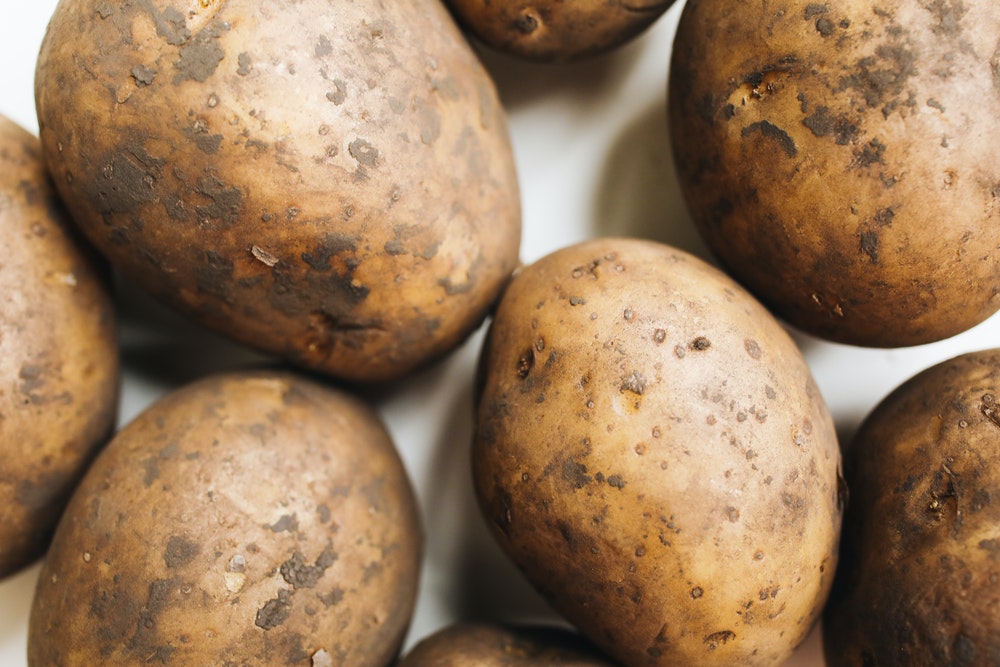 Potatoes are considered to be a staple food in hilly and mountainous regions of Nepal because of their ability to grow all year round and even on infertile soils. It is high in demand due to versatility in household dishes and also appropriately has a high yield. Potatoes contribute about 6.57 per cent to the agricultural GDP and 2.17per cent to the GDP of Nepal.
It is cultivated in 193,997 hectares of land from where 3,112,947 metric tonnes are produced. Bara produces a high amount of potatoes (1,26,810 metric tonnes) annually. This high-yielding factor makes potatoes a viable food crop for even poor families. And, because of its high demand, it has been emerging as one of the major commercial agricultural crops among vegetables grown in Nepal.
6. Apples
Apple is the most important fruit crop in terms of production, area, and household economy in the mountainous region of Nepal. There is a high demand for the fruit and is taken as one of the most prominent and prioritised cash crops in the country. Apple is also one of the most extensively produced deciduous fruit crops worldwide.
Apple farming and produce also contribute about 14 per cent to the total GDP of Nepal and also covers 4.2 per cent and 5.08 per cent of total fruit production and total fruit area of Nepal, respectively. The total cultivable land of apples is 11,186 hectares giving total produce of 31,386 metric tonnes. With an annual output of 6,799 metric tonnes, Jumla is the largest apple-producing district, followed by Mustang with 5,727 metric tonnes.
7. Citrus fruits
Citrus fruits are one of the most important commercial fruit crops in the hills of Nepal. Among the many citrus fruits, lemons, oranges, and grapefruits are highly produced in Nepal. Citrus fruits are cultivated in 46,412 hectares of land that yield 271,908 metric tonnes of fruits. This fruit crop takes 26.3 per cent of the total area covered by fruits in the country.
The highest producing district is Solukhumbu with 1,449 metric tonnes and the second is Gulmi with 408 metric tonnes. Furthermore, oranges are highly produced in Syangja, where the total cultivable land is spread over 1,270 hectares and produces oranges worth Rs 356.6 million. The highest grapefruit-producing district of Nepal is Sindhuli with 4,900 metric tonnes, which are grown in an area of 400 hectares.
8. Bananas
Bananas are a high-value food crop and one of the major fruit crops of Nepal in terms of potential growing area, demand, and production. The demand is so high that it currently exceeds total national produce. Banana farming is highly profitable and in demand regardless of high risk.
The total area of production for this fruit crop is 18,329 hectares which produce 278,890 metric tonnes. The highest banana-producing district of Nepal is Chitwan with 182,005 metric tonnes.
9. Mangoes
Mango is a summer staple that is very popular in Nepal. This fruit is also very nutritious because of its low calorie and richness in vitamin A and C. They are also sweet and very high in demand during summer, so farming them is very beneficial and they can serve as an excellent snack.
The total production area of mangoes is 49,588 hectares with a yield of 366,144 metric tonnes. The highest mango-yielding district in Nepal is Surkhet with 400 metric tonnes.
10. Export promotion crops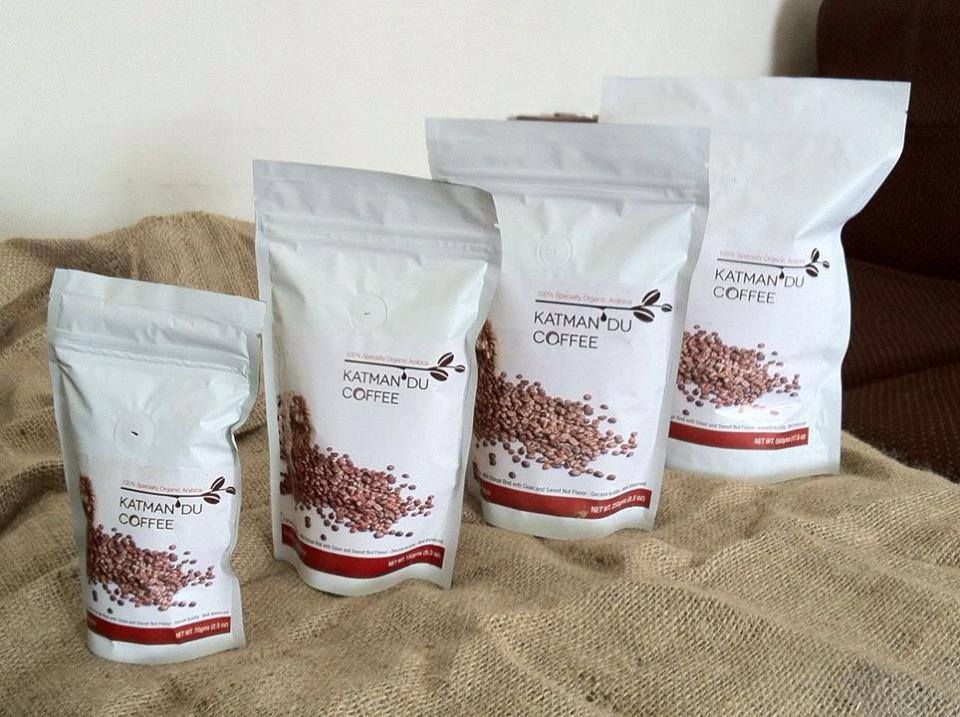 Export promotion crops are the set of agricultural crops that are produced in the country with the aim to export them. It largely includes coffee and cardamom.
The demand for coffee in Nepal is growing steadily in recent years. The highest coffee-producing district in Nepal is Kavre with 221 metric tonnes from a total cultivation area of 973 hectares. It has been estimated that coffee can be grown in about 1 million hectares of land in Nepal, pulling the farmers more to its cultivation.
Similarly, for cardamom, Nepal produces 7,954 metric tonnes of cardamom out of the annual global production of 12,000 metric tonnes. Taplejung is the highest cardamom-producing district of Nepal with 2,490 metric tonnes of produce in an area of 4,150 hectares.
11. Seeds and oilseeds
Seeds or oilseeds are a key production and among the major annual agricultural crops around the world and in Nepal. Popular seeds cultivated and produced in Nepal are mustard, string beans, and soybeans. Collectively, the oilseeds are cultivated in an area of 592,047 hectares and produce a total of 662,517 metric tonnes.
Mustard is the most popular oilseed in Nepal. Nepal is one of the biggest mustard producers in the world, maintaining the charm of its farming in the country. Nepal produces nearly 143,000 metric tonnes of mustard. The highest mustard-producing district of Nepal is Kailali with 107 metric tonnes of mustard from 100 hectares of land.
12. Milk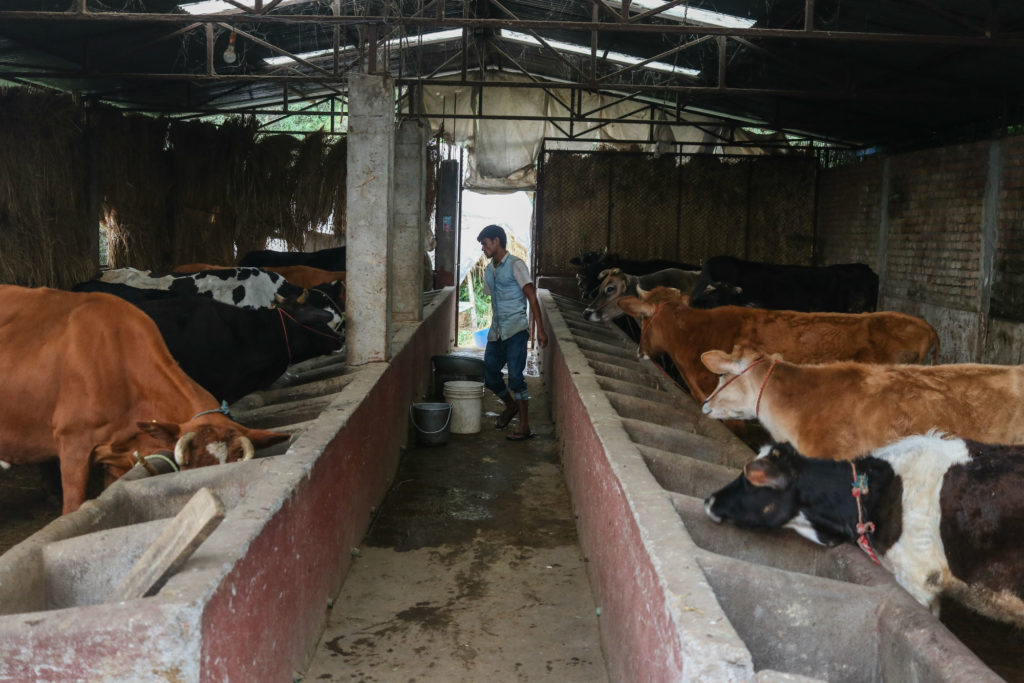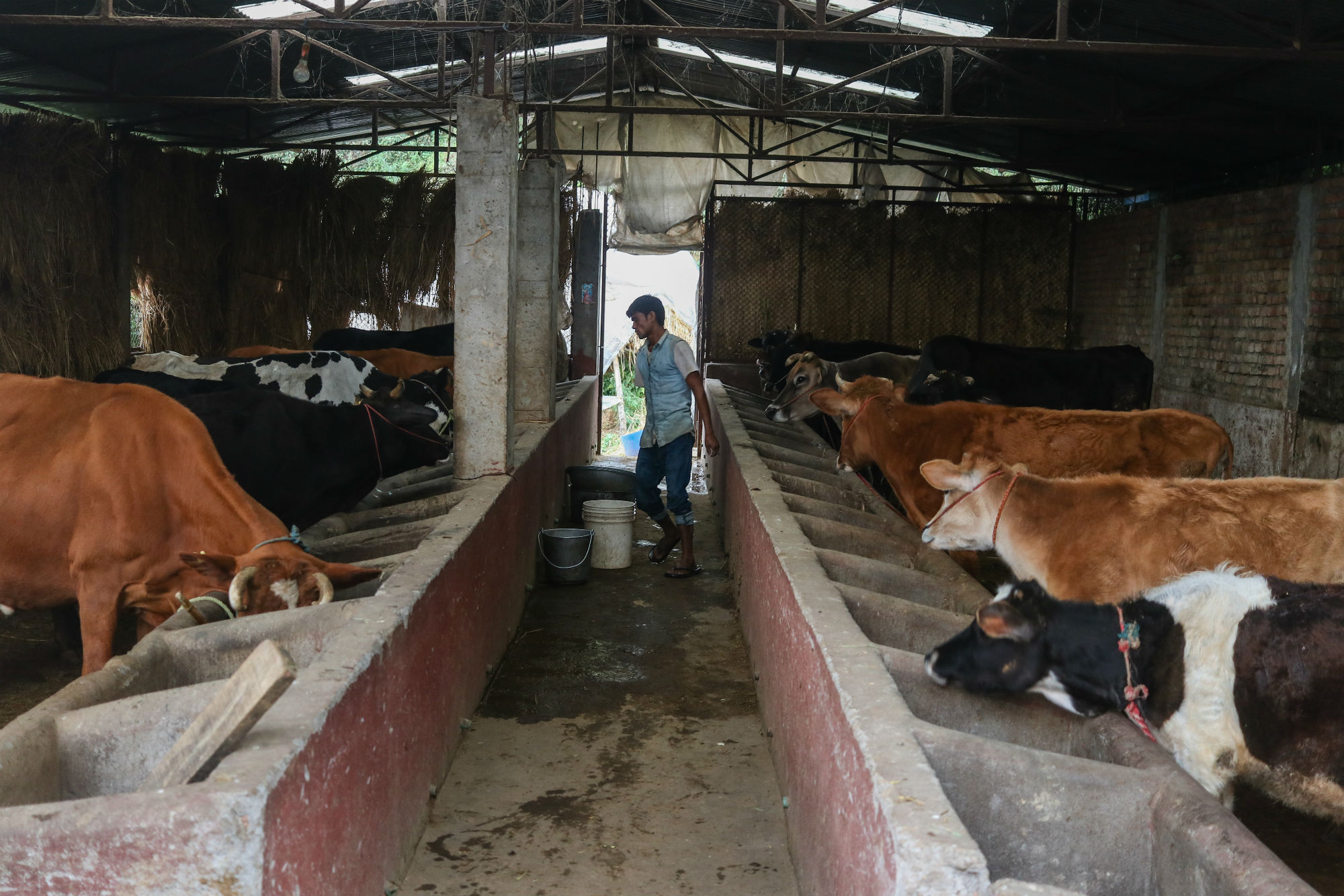 Nepal is a country with a special focus on dairy. As cattle farming goes hand in hand with crop farming, it is safe to say that milk is one of the major productions of local farmers in Nepal. Almost 80 per cent of milk in the market is produced by small farmers. Because of this reason, the Ministry of Agriculture and Livestock Development has given special importance to milk production and has made efforts to make animal husbandry more efficient in terms of feed and foraging programmes for farmers, teaching them about crossbreeding to improve the genetics of local cattle.
The total milk production of the nation settles at 1,800,000 metric tonnes. The top producers of milk in Nepal are Kavre with 83,509 metric tonnes and Morang with 73,267 metric tonnes.
13. Fish
Fish are one of the best sources of nutrients; low in calories and cholesterol but rich in protein. Fisheries play a very important role in improving Nepal's economy as they are a source of livelihood for many ethnic groups in the country. They are high in demand because of their taste, versatility as a dish, and for their nutritional value.
In Nepal, fish farming covers 12,349 hectares of land and gives produce of 62,725 metric tonnes. Dhanusa is the highest fish-producing district of Nepal with 7,312 metric tonnes whereas the second is Bara with 5,276 metric tonnes. Because of this massive demand, fish farming or pisciculture is steadily rising as one of the more profitable businesses in Nepal.
14. Meat
Meat has been another constantly increasing production in the last decade in Nepal and is still likely to continue to grow. Meat is a very good source of protein, vitamins, and iron. The cattle rearing for meat production covers about 13,082,641 hectares of land in Nepal giving a result of 357,082 metric tonnes as produce. The livestock sector contributes about 11.5 per cent to the total GDP and 25.7 per cent to the total agricultural GDP.
Goat meat is one of the most popular meat types consumed in Nepal. Goats are highly profitable and sell massively in festival seasons. A total of 65,583 metric tonnes of goat meat is produced annually in Nepal which is 20 per cent of all meat produced. The goat meat is mainly farmed in Surkhet and Dailekh. Pork is another more profitable meat consumed in Nepal; it is 6.7 per cent of the meat produced. The demand for pork is steadily increasing in the nation. A total of 18,709 metric tonnes of meat is produced in Nepal. Morang and Jhapa are some of the best places for pork farming.
15. Honey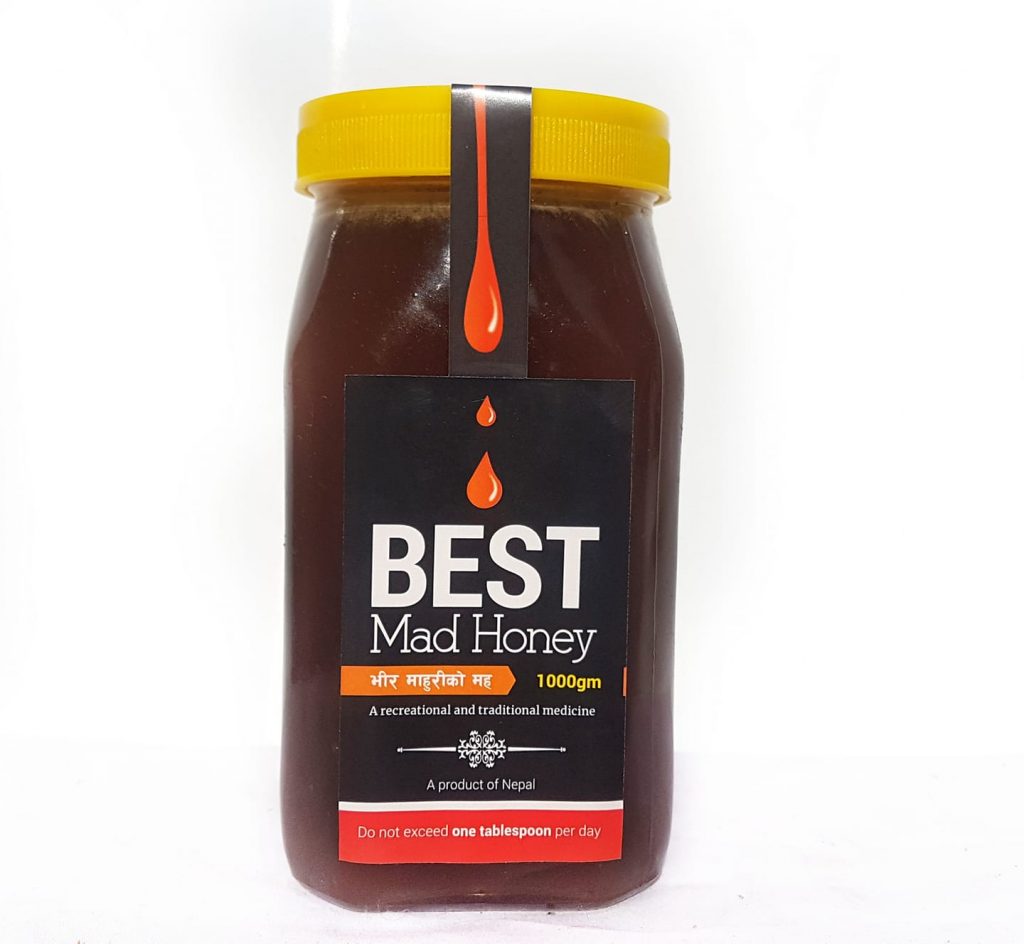 Honey is always high in demand because of its health benefits. Not only that but bees are a huge helping hand for farmers in fields because they help in cross-pollination in many agricultural crops like oilseeds, buckwheat, and fruit crops increasing the yield.
The demand has skyrocketed in both international and national markets. Beekeeping or apiculture is practised in 242,500 hectares of land with a resulting 3,990 metric tonnes of produce. Morang is the highest producer of honey with 15,000 hives and Lamjung with 35,000 hives.