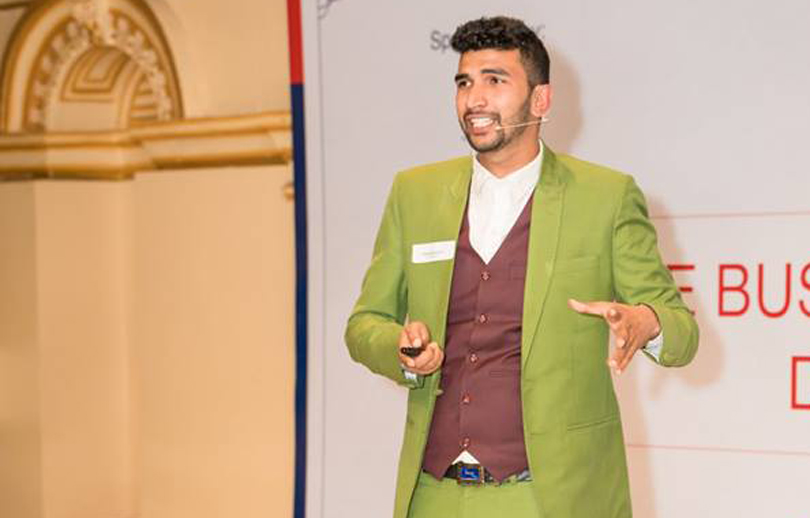 Biddha Nanda Jha is used to taking on challenges.
When a 'mistake' changed his official name from 'Buddha Nanda' to 'Biddha Nanda', he accepted it as a challenge. "My father named me Budhha Nanda. I don't know how, but my school certificate named me 'Bidhha Nanda'; no one knows what it means."
When a tarot reader told him that he would pass the 12th grade in the second division, he challenged her to secure the first division. The list goes on.
When the financial situation of his family challenged him, Jha decided to work during his free time. In the final years of his high school in 2010s, he worked at a mobile phone shop in Mahabauddha. Whenever Jha was not busy selling mobile phones, he used to come out of the shop and observe what was going on around him.
"In front of my workstation was an 'agrovet (agriculture-veterinary shop) '," he recalls.
"I was surprised to learn that almost 70 per cent customers of the shop were non-farmers. They were common people and hotel, restaurant workers who came there to buy 'drugs' to kill cockroaches, termites, and rodents." It was only a matter of time before he realised that the 'agrovets' of Kathmandu Valley earn more from selling such drugs to non-farmers than selling pesticides.
Jha had an unstable nature as a teenager. Therefore, he was already looking for something new to do after completing a few months at the phone shop. The lucrative agrovet business was what he wanted to explore.
"While searching on the internet, I found that domestic pest control was a huge business globally; and it was not a part of the veterinary business."
After a few days, he quit his job and planned to start his own business. In the meantime, some of his friends suggested that he consult a fortuneteller to figure out how his stars fared. "The lady fortuneteller told me that I should not deal with poisons; rather the metal trade would bring me luck," Jha remembers.
Jha took this as a challenge and wanted to prove the fortuneteller wrong. Hence, after around one year, he started selling pesticides from his own home in Basundhara of Kathmandu.
In his bid to ensure the shop's credibility, he subscribed to various newsletters produced by international organisations working on pest control. In the meantime, he also visited Chandigarh, India, to explore the business.
The benefits of the internet
It took around four years for Jha to formalise the business and register Orange Ball Private Limited on June 5, 2016. Since then, his business has made steady progress.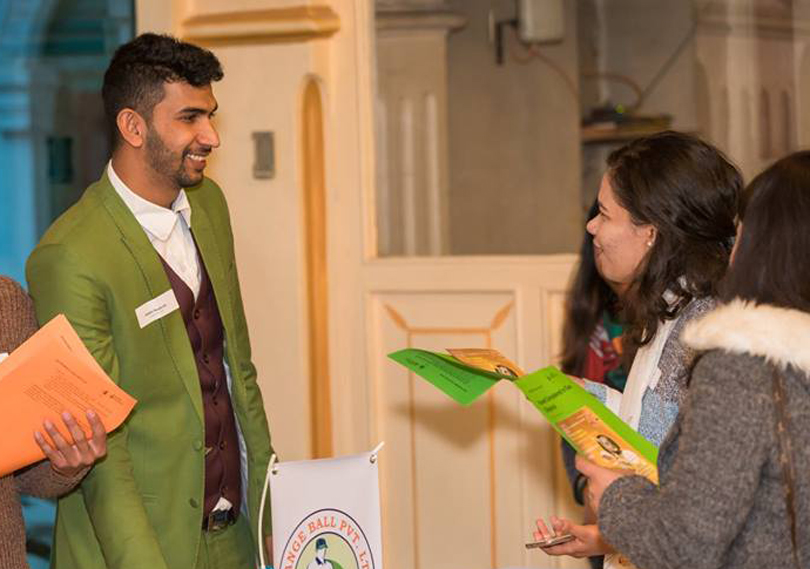 Jha says he has not spent a single penny on marketing his services. "We have opened few pages on Facebook and a simple website and a blog," he claims, "And, that has been enough till date."
"Our annual revenue in the first year after registration was Rs 600,000. It rose to Rs 1.9 million in the second year. This is a 300 per cent increase, despite growing competition," he says.
"Yes. There were many companies in operation before I thought of this business. However, they do not exist in the internet world. They received clients through personal relationships; but we are on the internet and anyone can approach us."
Jha informs that he opened multiple Facebook and web pages for a single company so that multiple web search results would end up at the same place. "When you google 'Kathmandu pest control' or 'Nepal pest control'; you might find different pages; but ultimately they are ours."
The result of teamwork
Jha further claims that his company boasts an experts' team which other service providers lack. "We have studied in detail the nature of pests and bugs that haunt rooms and houses in Kathmandu. We exactly know which pesticide and which method works for which bug," he says, "Therefore, we do not need to depend on trial and error like other companies need to."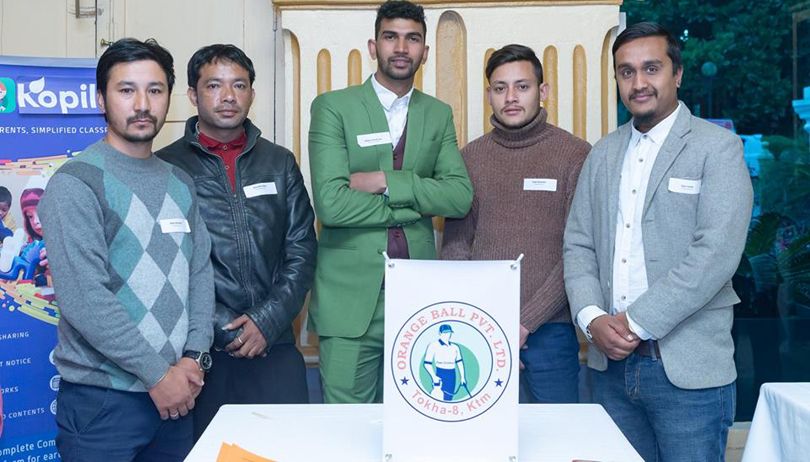 Though it was Jha's own idea to launch the business, he attributes the success of his company to his team. "There are many friends who have supported from day one," he says, "Likewise, there are some people whom I consider my mentors." Currently, his team consists of nine people.
The company has served a wide range of clients so far. "Many of our clients are middle-income families who have trouble controlling cockroaches and rodents in their kitchens and bedrooms. But, at the same time, big restaurants and hotels also come to us seeking similar support."
"Our clients include Casino Shangrila, Ncell, the British School, hotels like Shambala and Regal Airport, and Kathmandu offices of UN agencies such as UNESCO and UNICEF," he says.
Looking forward to the wider road
Of course, Jha is satisfied with what the company has achieved now. But, he is not in the mood to relax. "While we will significantly increase the revenue this year, we have an ambitious target of Rs 10 million for the fourth year, which will be a fivefold growth in two years."
In order to meet the target, the company is planning to establish its branch in Pokhara. Jha hopes that the Pokhara office will come into operation from early 2020.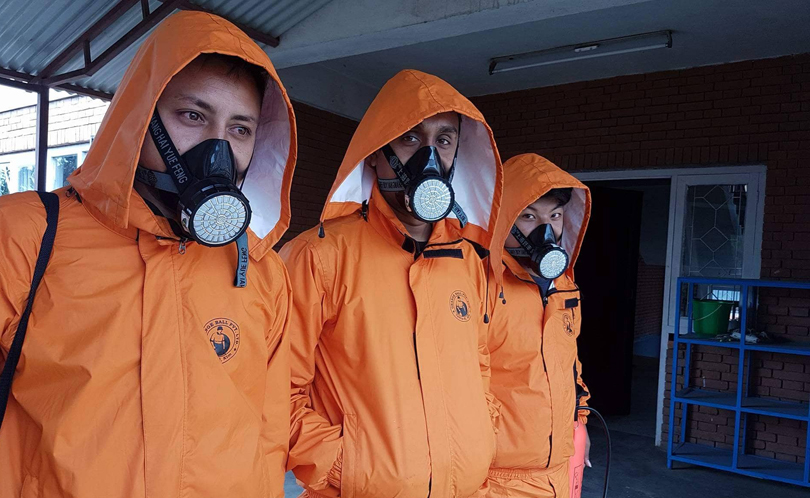 "Though various investment generating platforms including Nepal Communitere, SafaL Parners and Antarprerana, we have approached many investors to expand the business," he reveals, "It is likely that we will receive around Rs 2 million investment in next few months; and it will be crucial to expanding our business further."
After around five years, the company will gradually expand to the agricultural sector as well, according to him.
In the meantime, Jha faces another challenge. This time from his mother.
"Until a few years ago, my mother used to tell him that I won't find any girl as I am a college dropout," he shares. This is the next challenge he wants to win.
But he is confident that it's not a big deal. "Seeing everything I have done, there must be someone ready to marry me," he giggles.
---
Published on February 25th, Monday, 2019 11:31 AM
---
Download Onlinekhabar App. Android click here & IOS click here . Keep in touch with us on Facebook, Twitter & YouTube.