All Nepali and English broadsheet dailies published from Kathmandu on Sunday have given the topmost priority to the conclusion of Indian Prime Minister Narendra Modi's two-day state visit to Nepal. Newspapers have analysed achievements of the visit from different perspectives. According to some newspaper reports, the visit will give some significant benefits to Nepal whereas for others, it is just a formality and continuity of traditions. Issues related to trade and commerce between Nepal and India have also been highlighted by some newspapers.
Few others issues from political, sociocultural and economic life of the country have also been published on the front pages of major newspapers today.
Important
India assures more support to Nepal
Newspaper reports claim that Modi has assured an increased support to Nepal as he held meetings with Nepali officials including Prime Minister KP Sharma Oli. Likewise, he also made promises to continue supporting Nepal for its prosperity and development as he attended a number of civic felicitations.
According to Rajdhani and Gorkhapatra, Modi said India was ready to extend support to Nepal on the basis of needs and priorities identified by the country itself. Receiving a felicitation offered to him by the Kathmandu Metropolitan City, he also assured that India would act as Sherpas in Nepal's journey towards development and prosperity.
Karobar lead story says Modi's visit just renewed commitments made by India for the support to Nepal whereas Naya Patrika comments that the visit could not be different from past visits and no new agendas were raised.
The Kathmandu Post, Annapurna Post and Nagarik among others, however, say the two countries have agreed to conclude various pending issues between the countries soon.
Maoist Centre ministers boycott Modi's reception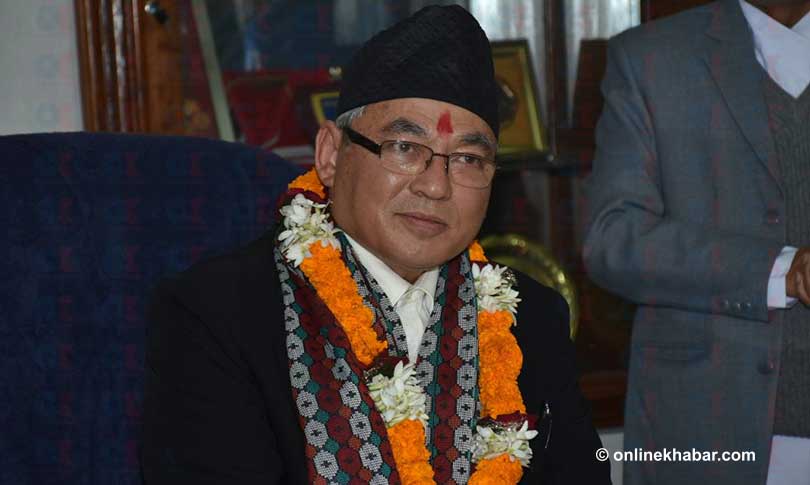 The Himalayan Times anchor story for the day claims that ministers representing Pushpa Kamal Dahal-led CPN-Maoist Centre have boycotted the civic reception hosted by the Kathmandu Metropolitan City to honour Modi, adding it was a manifestation of growing tensions between the CPN-UML and the Maoist Centre, which are in a merger bid for last seven months. The report adds that other examples of tension are also gradually heating up and becoming public, putting a question mark on the fate of the proposed merger of two parties.
Earlier, Maoist leader and Minister for Energy, Barsha Man Pun, was not invited to a ceremony organised to remotely lay the foundation stone of the 900 megawatt Arun III Hydropower Project and the Maoist party was not happy with it, the report informs.
Meanwhile, newspapers report that Modi held separate meetings with leaders of major political parties including CPN-UML, Nepali Congress, CPN-Maoist Centre, Rastriya Janata Party Nepal and Federal Socialist Forum Nepal.
The Indian Embassy in Kathmandu also hosted a luncheon to political party leaders on the occasion of visit yesterday, reports Gorkhapatra.
Ignored
Private school kids forced to carry bags beyond their capacity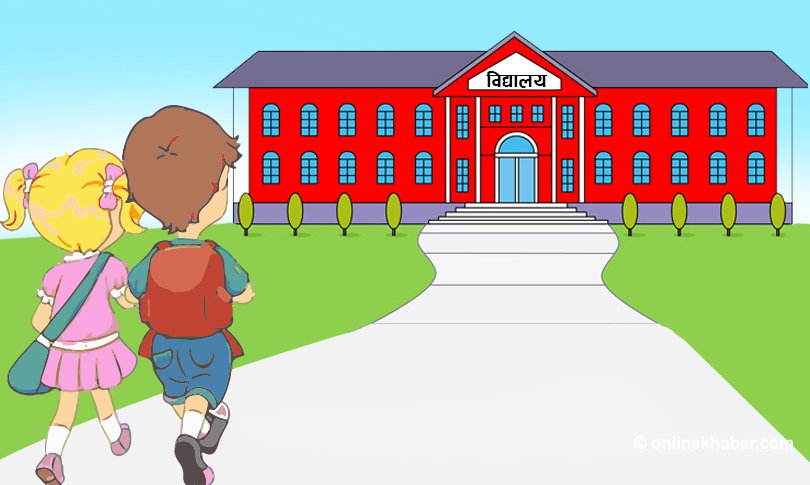 Though the government has adopted a new policy for child friendly schools and classrooms, students in preprimary, primary and lower secondary levels are compelled to carry bags beyond their capacity in private schools. Carrying around six kilograms of weight daily has resulted in physical and mental problems, complained the guardians, reports Naya Patrika.
As per the government provision, four kilograms of weight is set for Grade I to V students, six kilograms for Grades VI to VIII students, and eight kilograms of weight for secondary level students.
Jhala Nath Khanal speaks against civic felicitations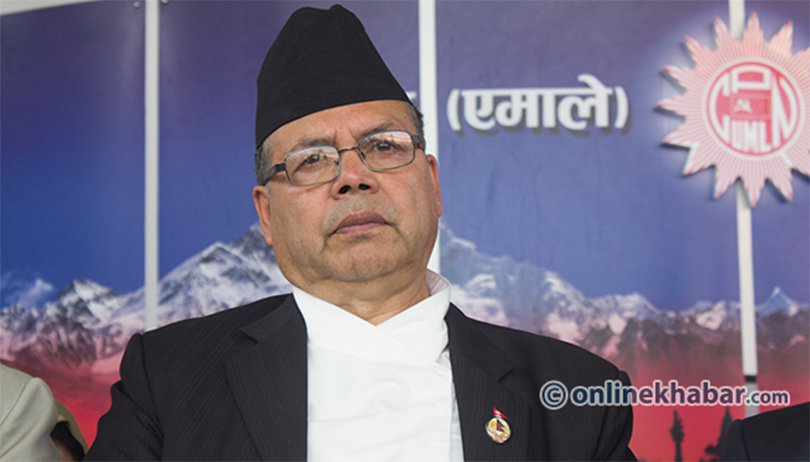 CPN-UML senior leader Jhala Nath Khanal has said that holding two different civic felicitation programmes for Indian Prime Minister Modi was wrong and only one should have been organised instead. He further stated that Modi should have first come to Kathmandu and visited other places instead, according to Nepal Samcharpatra.
Khanal, however, stated that the visit has deepened the relationship between Nepal and India, the report says.
Six provinces will take more time to name themselves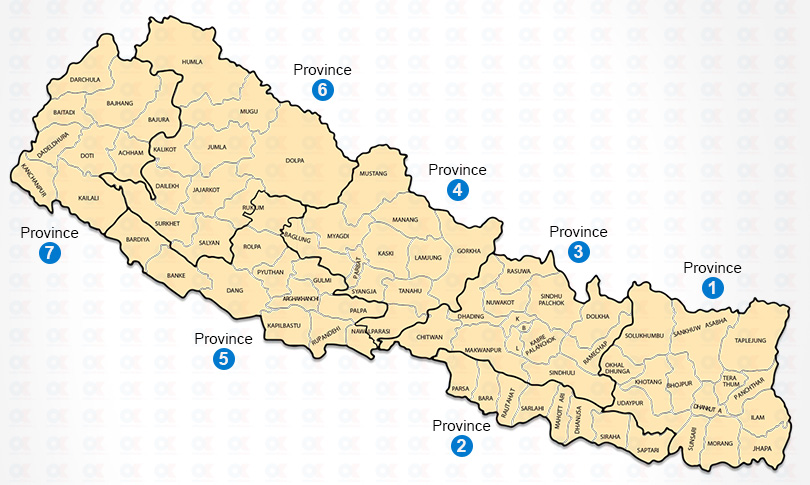 All six provinces except Karnali (Province 6) are yet to finalise their names and provincial capitals. A committee was formed by Province 3 and Province 4 to decide on the name and its capital. However, Province 1, 2, 5 and 7 have not yet hold a single meeting for the names, reports Naya Patrika.
A per the constitutional provision, two-third members of the provincial assembly will finalise the name of provinces ans its provincial capital.
Interesting
Buffalo beauty contest in Itahari
A buffalo beauty contest was held in Itahari recently, according to Rajdhani anchor story. As many as 38 buffaloes along with their owners participated in the beauty contest, in which a buffalo named Hira won the title. Her owner, farmer Mithumaya Karki, looked happy receiving the award money of Rs 11,000.
According to organisers, the contest was organised to encourage the farmers towards cattle farming.
Sandeep Lamichhane's 'impressive' IPL debut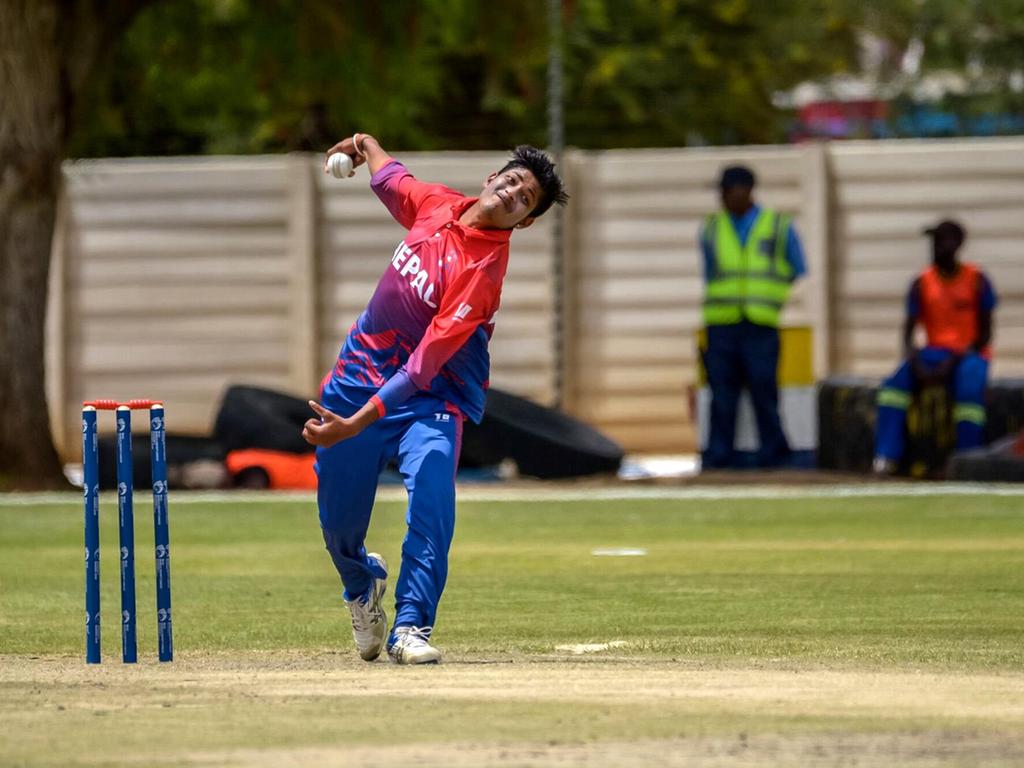 Nepali leg spinner Saneep Lamichhane took his maiden wicket on debut for Delhi Daredevils against Royal Challengers Bangalore in Indian Premier League late Saturday night. Lamichhne picked his first wicket in IPL on the fourth ball of his second over, reports The Kathmandu Post.
The 17-year-old cricketer made headlines in the media after he was signed by Delhi Daredevils for INR two million at the auction held in January.
Nepal hopes to export power to India in five years
The construction process of Arun III hydropower project has officially begun after Prime Minister KP Sharma Oli and his Indian counterpart Narendra Modi laid the foundation stone on Friday. The production of electricity will start from 2023/24. The project was made with an aim to sell the power to India, reports Abhiyan. The project is being construction with the investment from India.
---
Published on May 13th, Sunday, 2018 10:01 AM
---
Download Onlinekhabar App. Android click here & IOS click here . Keep in touch with us on Facebook, Twitter & YouTube.