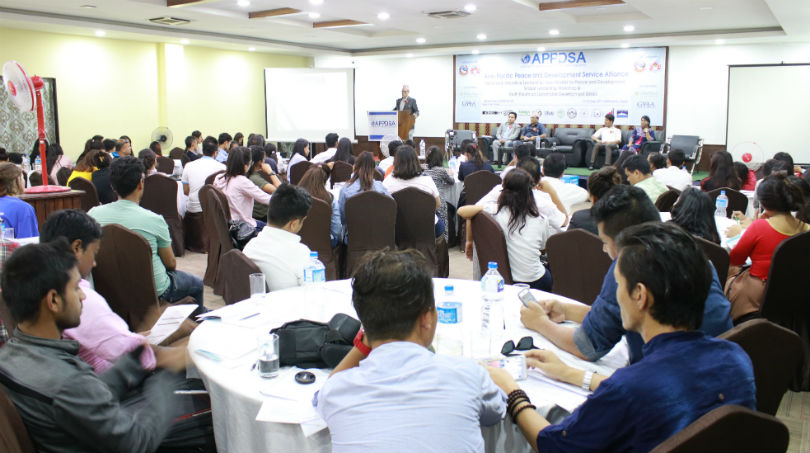 Kathmandu, October 8
Around 150 youth in Kathmandu on Saturday discussed various dimensions of leadership and sustainable development goals as they gathered for a workshop hosted by Asia-Pacific Peace and Development Service Alliance (APPDSA).
The programme had three extensive sessions including Global Leadership Workshop, Sustainable Development Topic and Panelist Discussion, and Idea Pitching Session.
The sessions were designed to equip the youth to transition their learning associated with enhancing individual leadership capacity to group/team innovation capacity and further extend it into open innovation environments, according to the organisers.
The goal of workshop was to facilitate the youth to unleash their strengths and discover what they are good at and how to leverage on them a fulfilled life.
"This forum was expected to develop the Moral and Innovative Leadership amongst the participants empowering them to take ownership and leadership in Sustainable Development Goals," the organisers said.