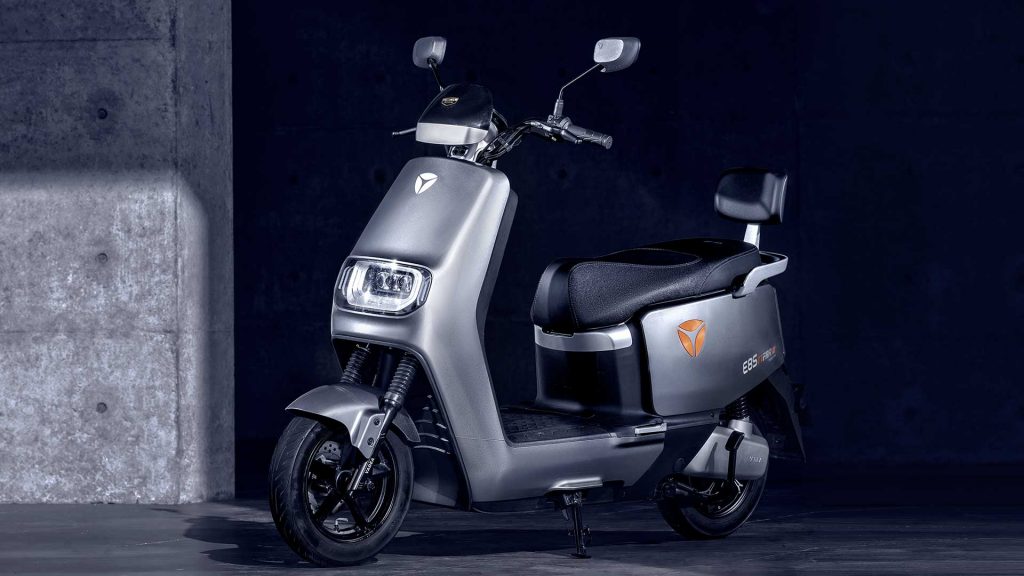 Yadea is one of the top manufacturers of premium electric scooters, including electric mopeds, bicycles, tricycles, motorcycles, and their associated accessories. Its electric scooter models–such as C1S, S Likes, and G5–are popular in over 90 countries and Nepal. Now, it has brought another famous electric scooter, Yadea E8S Pro. The scooter has been featured with a graphene battery which can give a maximum of 150 km on a single charge as claimed.
Thanks to the same, it is likely that the scooter will soon be popular in Nepal.
Specifications
Dimensions
Length: 1839mm
Width: 710mm
Height: 1165mm
Seat length: 650mm
Seat height: 650mm
Pedal length: 360mm
Motor type
TTFAR Motor
Max power
2800W
Max torque
140Nm
Top speed
60km/h
Battery type
Graphene battery, TTFAR 3rd generation
Battery capacity
38AH
Battery voltage
72V
Tyre size
90/80-12
Boot space
32 litres
Reserve range
3-5 km (after 0% battery)
Shock absorption
Hydraulic
Wheelbase
1272mm
Colours
Black, red, blue and grey
Price (official)
Starting from Rs 230,000
Design
Yadea E8S Pro carries the design principle of the previous electric scooters in the lineup. It has a much boxier and wider look to its body. The front of the scooter has a lighted Yadea logo and projector headlamps just below the logo. It includes three lenses in the front light which is pretty good during night conditions. The tail light is also in the Yadea logo with the indicators being two straight lines which look very cool.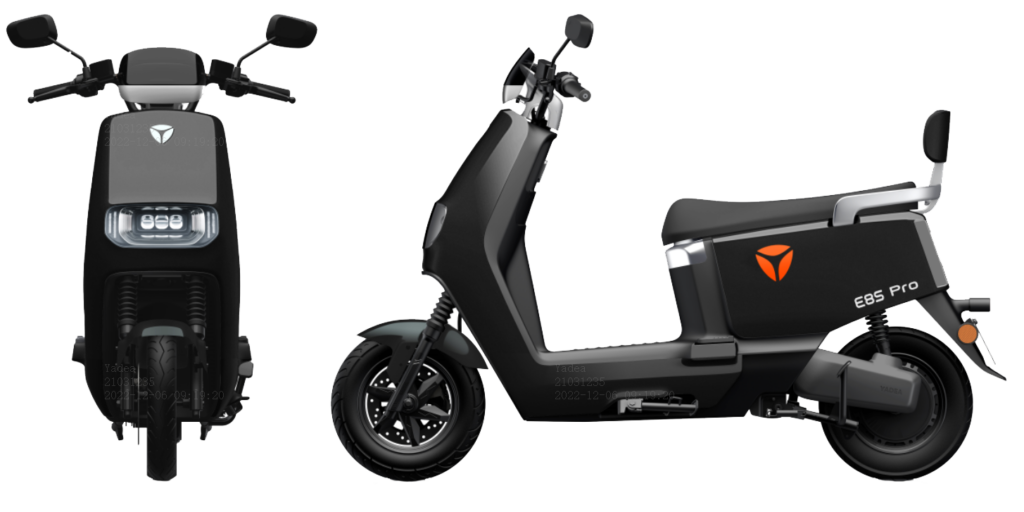 The boot space is the largest in electric scooters in Nepal with 34 litres. The instrument cluster is digital and coloured. It shows speed, battery life, distance travelled and distance it can travel. The pedal rest is very wide with a length of 360mm where along with the leg other things can also be stored.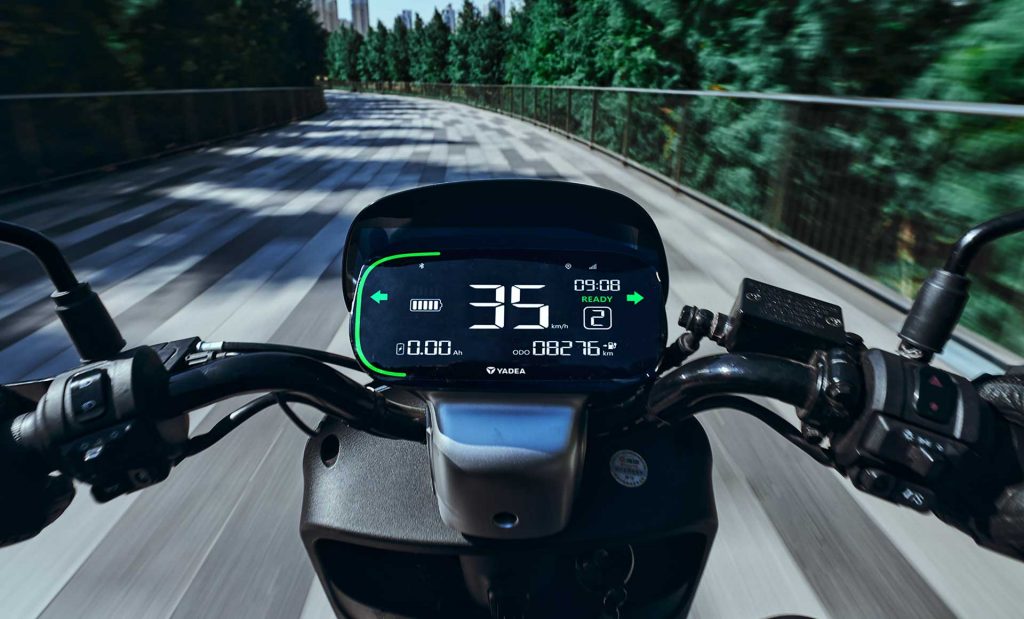 The charging port is to the left of the keyhole in a pouch-like place where other small stuff can also be kept. The seat length is also quite large with a backrest to support the passenger's back.

Performance
Yadae E8S Pro has its own TTFAR 3rd generation motor which improves its on-road performance regarding speed, torque and capacity. The motor along with the 72V 38Ah graphene battery can give a total distance of 150km on a single charge as claimed by the company. The top speed of the scooter is 60km/h.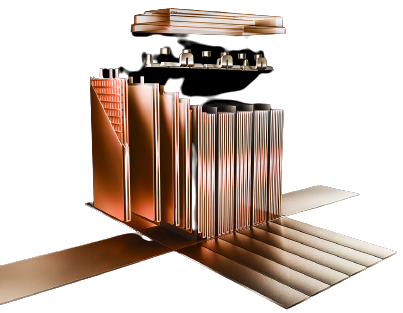 The motor on the scooter can generate a maximum power of 2800W and maximum torque of 140Nm. It has an energy recovery system which recharges the scooter when cruising, going downhill and braking.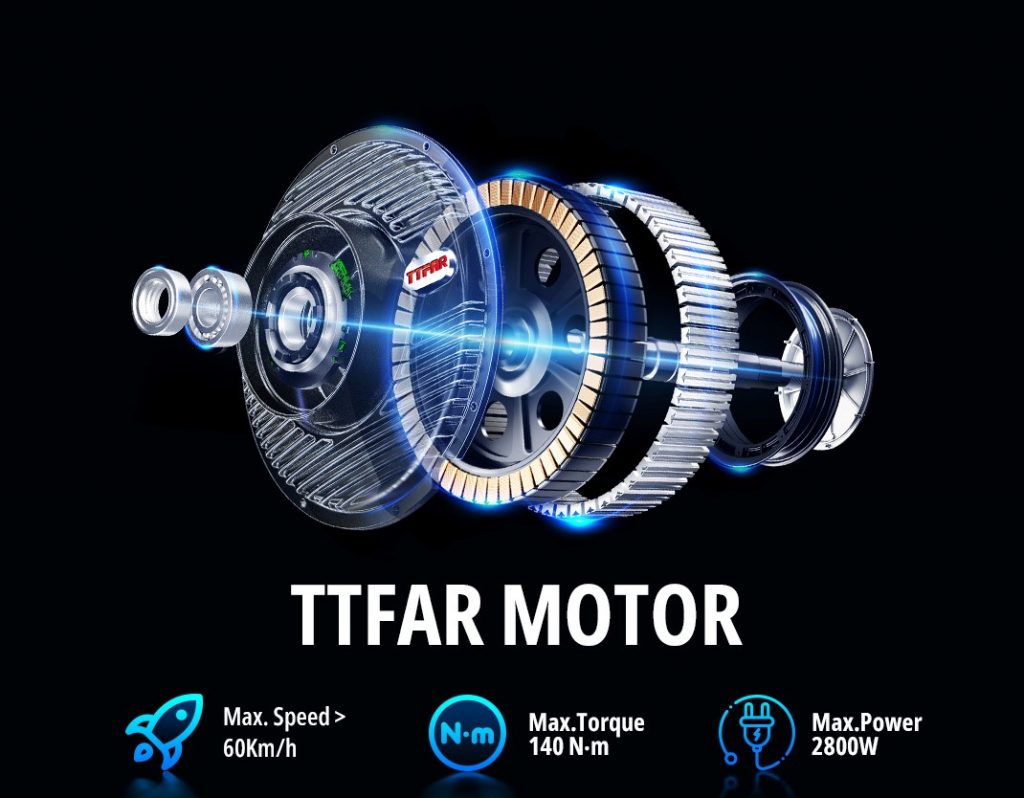 Brakes, tyres and suspension
Yadea E8S Pro has a 12-inch aluminium wheel with both tyres of size 90/80-12. The tyres go along with the design of the overall body.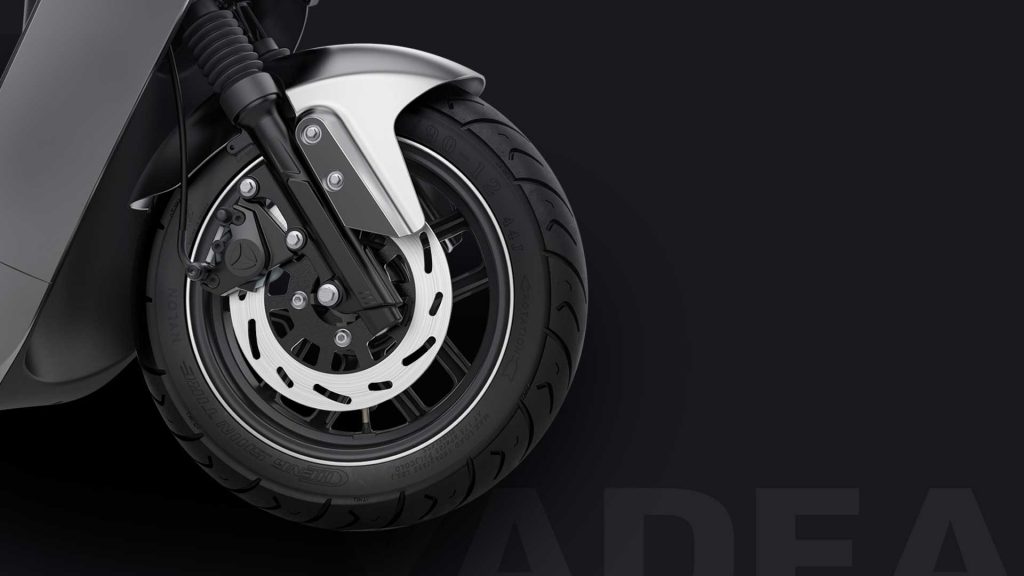 The suspension on Yadea E8S Pro is available in both the front and back. The suspension is hydraulic and two in number in front and back. It has disc brakes on both the front tyres and the back tyres to stop the electric scooter which also helps in the regen of the battery.
Features
Yadea E8S Pro has some of the best features at the given price point. These include:
Graphene battery
TTFAR motor
Energy monitoring metre
Recharge while cruising
Fast charger
Aerodynamic body
Rolling resistant tyre
Low-loss cable
Yadea E8S Pro is available in four colours: black, blue, red and grey.
Yadea E8S Pro's introductory price in the Nepali market starts at Rs 230,000 and prebooking for the first 50 scooters is at Rs 10,000.
The company and its distributor in Nepal
Established in 2001, Yadea Technology Group has become a leading manufacturer of top-quality electric two-wheeler vehicles. The company specialises in the production, development, and sales of electric bicycles, electric mopeds, electric motorcycles, and accessories.
Its products–which include electric mopeds, electric bicycles, electric tricycles, and electric scooters–are exported to more than 90 countries, mainly in Europe and North America. For the past 14 years, Yadea has consistently been a top global sales leader, with almost 20% market share and over 40 million users worldwide. In 2019, Yadea was recognised as the world's number one electric vehicle brand by Euro Monitor International and even set two Guinness World Records for longest riding distance.
Yadea's premium electric scooters are exclusively distributed in Nepal by KUZU Nepal Pvt Ltd, which provides robust dealer networks and 3S facilities to ensure excellent sales, service, and spare parts support. Currently, KUZU Nepal offers over 500 Yadea premium electric scooters, including popular models such as the C1S, S Likes, and G5, sold through strong dealers located in major cities such as Kathmandu, Patan, Teku, Boudha, Pokhara, Dang, Butwal, and Narayangarh.