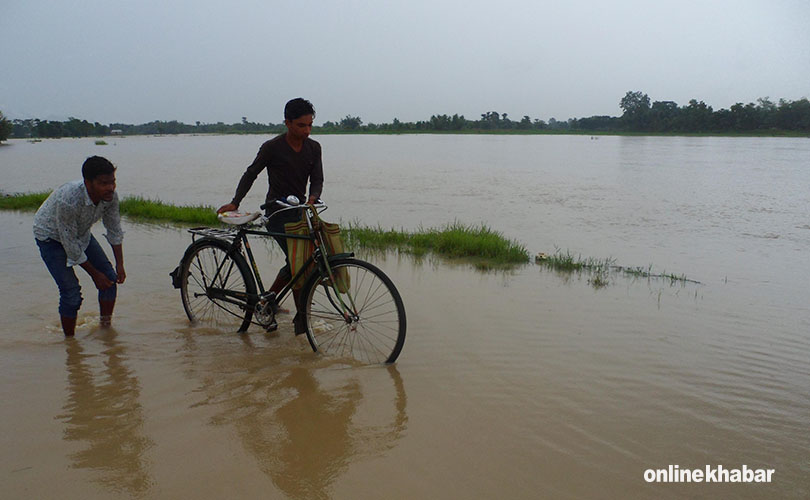 The world is running out of time to restrict global temperature rise to below 1.5C, a new report by the world's premium collective of experts on climate change says.
The IPCC report, prepared in response to the Paris Agreement that set an aspirational goal of limiting global temperature rise to 1.5-degrees, says current pledges by world governments to reduce emissions are not enough to limit temperature rise to 1.5C. The world is currently on a trajectory to 3 to 4C rise, says the report.
The report, however, does not rule out the possibility of limiting warming to 1.5C. It says that rapid, and far-reaching unprecedented changes in all aspects of society will be needed for this. For that to happen, global carbon dioxide emissions have to be reduced 45 per cent by 2030 from the 2010 level and reach "net zero" by 2050.
The report suggests four pathways to achieve 1.5C, by making wise decisions related to land use and technological change such as reforestation, shift to electric transport and greater adoption of carbon capture technology.
The benefits of limiting temperature rise to 1.5c
The report lists possible benefits for the world if leaders can take action to limit temperature rise to below 1.5C. They says that extreme weather such as heat wave, rainfall, and drought, could become less frequent.  Similarly, species extinction would be lower. There would be smaller reductions in the yields of key crops like maize, rice and wheat.
Implications for Nepal and the Himalayas
Various studies have shown that the surface temperature in the Himalayas is rising at a rate more than the global average. Even when the world manages to limit warming to 1.5C, the temperature in the Himalayas would have risen more than that. According to a study, a global temperature rise of 1.5C will lead to a warming of around 2.1C in the Himalayas.
The rise in temperature in the Himalayas would take the Hindukush region, and the world into uncharted territory.  While some scientists believe that the rivers will dry up, others say water availability will increase in the rivers.
Similarly, the warming is expected to speed up the snow melting process, which will increase the number of glacial lakes in the Himalayas. If natural debris damming the lakes, break, there is a threat of massive flooding.
Meanwhile, climate change is also likely to have intensified South Asia's monsoon last year. Rising sea surface temperatures in South Asia is believed to have boosted moisture in the area.