The last thing you want this fall and winter is to catch the seasonal flu and Covid-19 at the same time, or in succession to one another. Your defences are down after one illness, making you weaker to fight the other illness.
However, as the world continues to fight with the ongoing Covid-19 pandemic, getting the flu vaccine is a safe, inexpensive way to stay healthy.
What is flu or influenza?
Influenza (also known as the flu) is an airborne disease that affects the nose, throat, and lungs. It can spread easily through coughing, sneezing, and contact with the nose, so it has a high rate of transmission. Normally, it makes you ill for three to five days with a cough lingering for up to three weeks. Its symptoms can range from mild to severe, which includes:
Fever/chills
Fatigue
Sore throat
Cough
Headache
Stuffy nose
Pneumonia(Severe symptom)
In addition to the above symptoms, some people may experience vomiting or diarrhoea. Some symptoms of the flu are identical to the symptoms of Covif-19; it is tricky to differentiate between them. So, a vaccination against the flu is important this year to fight the ongoing Covid-19 pandemic also. 
Advantages of getting a flu vaccine
Flu seasons typically begin around November, when cases of Covid-19 are expected to re-emerge, so the combined burden of the flu and Covid-19 could overwhelm the healthcare system and test sites.
Therefore, getting a flu vaccine can not only help you get protected from the flu but also reduces the look-alike symptoms of Covid – 19.
Other advantages are:
Children, who have the highest risk of the flu infection, can be protected through the flu vaccination that leads to reduced burden and risk of transmission of the flu to household and society as a whole. A 2017 study shows that vaccination of the flu can significantly reduce a child's risk of dying from the disease.
It can also preserve the important time and resources of healthcare workers as well as the healthcare system, which is essential to fight the Covid-19 pandemic that can save millions of lives.
Vaccination of the flu can save millions from a visit to a doctor for illnesses related to and caused by the flu, such as dehydration, worsening of chronic illness, ear infection, sinus infection, etc.
As per a study conducted by the CDC, the flu vaccine can reduce the risk of having to go to a doctor with flu by 40 to 60 per cent.
Vaccination against the flu has been associated with the lower rates of cardiac events for people with heart disease, especially among those who had a cardiac event in the past year.
Vaccinating yourself not only protects you but also those around you, including individuals who are most vulnerable and weak to serious flu illness, like babies and young children, older people, and people with certain chronic health conditions. Many more people could be protected from the flu if more people got vaccinated (also called "herd immunity" ).
Vaccination against flu has been associated with reducing the risk of flu-related acute respiratory infection or illness in pregnant women by about ½. A study, from 2010-2016, showed getting a flu vaccine lowered a pregnant woman's risk of hospitalisation with flu infection by an average of 40%.
A number of studies have shown that vaccinating pregnant women can protect the child from the flu for several months after birth.
If you have any fears and doubts regarding the negative effects of vaccines, there are practically none.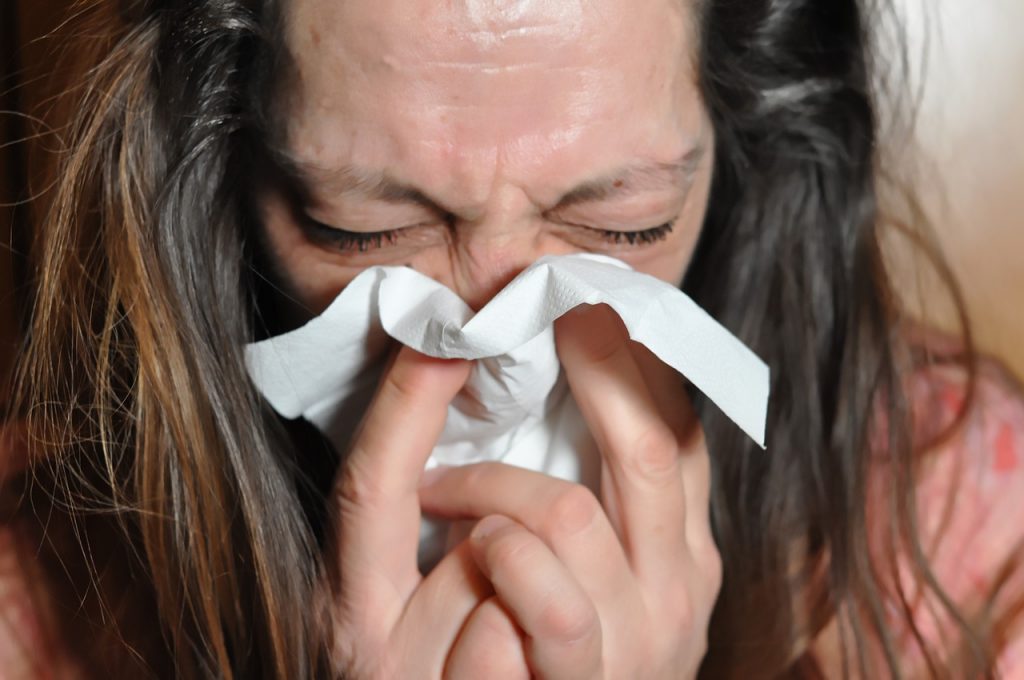 Vaccines undergo several clinical trials, the result of which are reviewed and approved by the government before the vaccine is released to the public. It also continuously monitors the vaccine for its safety and effectiveness. 
It does not prevent or protect you against Covid-19 but helps you to protect your body to fight the coronavirus. So, there is no evidence of adverse effects in most people.
Some do experience weak symptoms like a sore arm, itchy eyes, or fatigue after getting a shot of the flu vaccine, but these normally go away on their own within a few days.
Even if you are pregnant, you should get vaccinated. But, if you have any allergies related to the vaccine (such as an allergy to eggs, etc.), you should consult a doctor for proper medication.
It is unclear how bad the flu might be this winter – some years are worse than others – but experts say the vaccine is a good match for the flu that will be circulating.
So, the health system, and society as a whole, must prepare for the likelihood of co-epidemics of Covid-19 and flu. Vaccination against flu might offer valuable lessons for proper vaccine distribution and acceptance by people when Covid-19 vaccines become available.
The flu is an annual public health threat with or without the concurrent pandemic. Flu vaccination is an ongoing public health tool to reduce disease now and in the future. The potential for Covid-19 to persist or resurge during the upcoming flu season is a wake-up call to get the flu vaccine, as all experts agree.