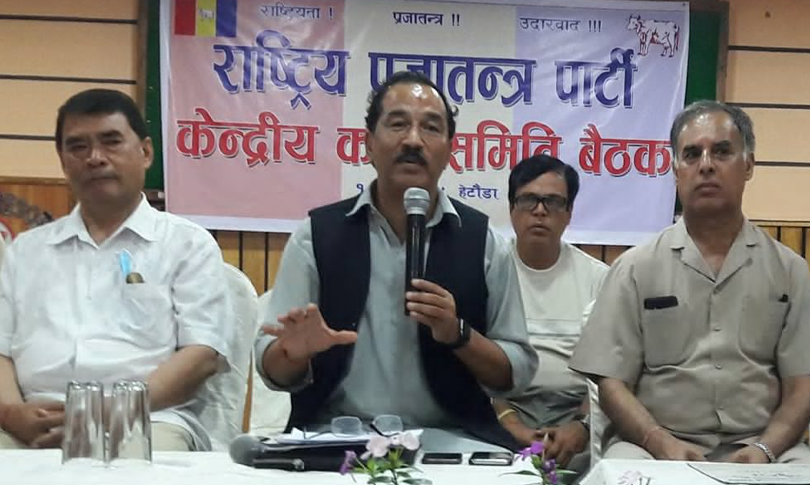 Kathmandu, August 20
Kamal Thapa-led Rastriya Prajatantra Party has decided to vote against the constitution amendment bill, apparently in an act of revenge against the ruling coalition, which the party says was responsible for a recent split.
A recent meeting of the party's Central Working Committee in Hetaunda of Makawanpur district made the decision.
Earlier, the party had said it would vote for the bill as it had already made a commitment in this regard. But, now, the party says the ruling coalition split the party, hence could not vote for endorsement of the bill.
Further, the party says the bill cannot solve the Madhesh issues. It has also demanded that a constitution amendment proposal registered by the party about reinstatement of Hindu state be also forwarded for discussions.
Parliament is preparing to put the bill to vote in the House on Monday. After the RPP decision, the bill is unlikely to be passed.