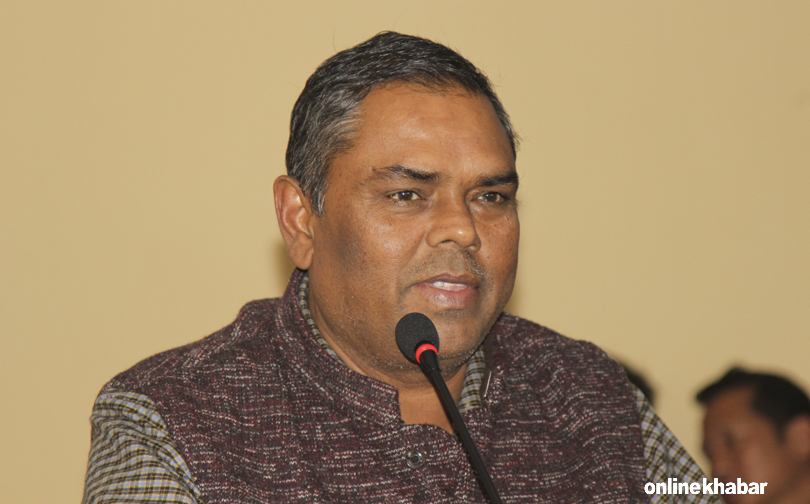 Kathmandu, December 25
Federal Socialist Forum-Nepal Chairperson Upendra Yadav says CPN-UML Chairman KP Sharma Oli, projected to be the next prime minister, did not talk about the new government formation, neither did he request him to join the coalition in their recent meeting.
Oli and Yadav reportedly held a meeting on Friday and speculations are rife that Oli proposed Yadav to join the ruling alliance.
But, Yadav clarifies that they did not talk anything about the new government formation.
"No talk has been held about us joining the government," Yadav says, adding the two leaders discussed recent political developments in detail.
The leader says his party will not join the government until the constitution is amended.
In another context, Yadav blames three big parties for the current political stalemate.