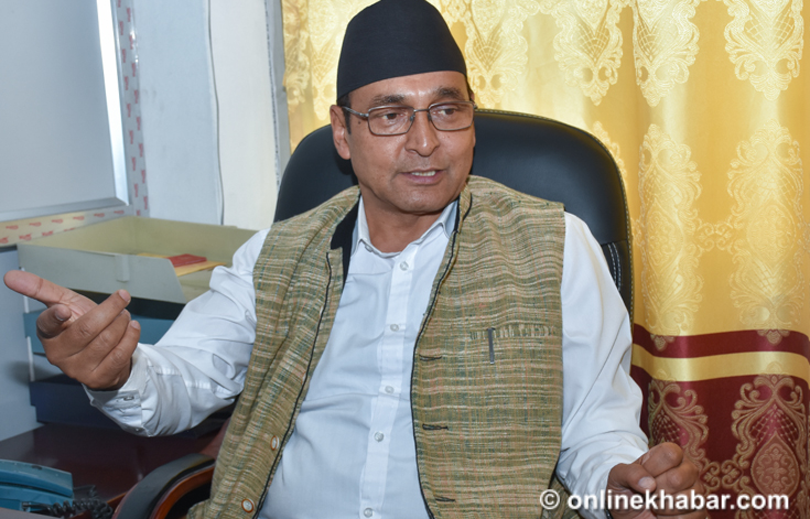 Kathmandu, May 10
The main opposition CPN-UML has suspended its secretary Top Bahadur Rayamajhi from the party as Rayamajhi is absconding after an arrest warrant has been issued against him.
A statement issued by the party's general secretary Shankar Pokhrel says Rajamajhi has been suspended from the party role until the investigation into the fake Bhutanese refugee documentation case is over.
After the police arrested influential Nepali Congress leader Bal Krishna Khand for his alleged involvement in the same case this morning, there was pressure on the UML also to take action against Rayamajhi.
Meanwhile, UML deputy general secretary Prithvi Subba Gurung, speaking in the parliament today, also directed Rayamajhi to cooperate with the police for the investigation.
Last week, the police received arrest warrants against the CPN-UML secretary Rayamajhi and his son Sandeep Rayamajhi over their alleged involvement in issuing documents identifying Nepali nationals as refugees to help them go abroad easily.
Sandeep was arrested in Butwal and taken to the Kathmandu District Court to receive remand.