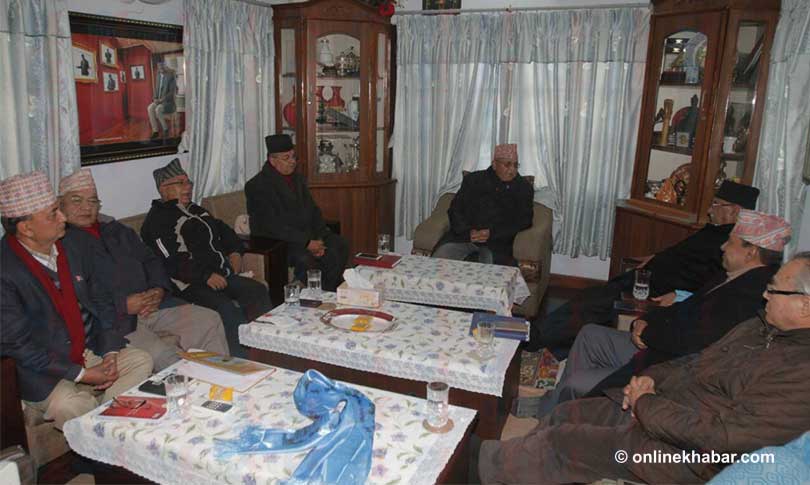 Kathmandu, January 21
A meeting of the Party Unification Coordination Committee the CPN-UML and the CPN-Maoist Centre formed to prepare grounds for their proposed merger is being held in Kathmandu today.
The meeting will be held at the UML Chairman KP Sharma Oli's residence in Balkot of Bhaktapur after 3 pm today, according to leaders.
It has been learned that the meeting will form task forces to finalise organisational structure and ideological line of the unified party.
Earlier, Maoist Centre Chairman Pushpa Kamal Dahal had told media that the meeting would make some significant decisions for the unification.
Oli and Dahal had held rounds of meetings about the unification process on Friday and Saturday.