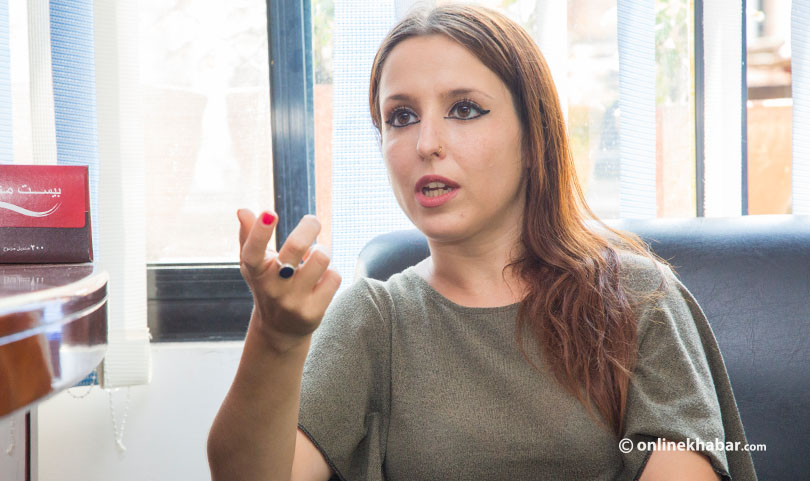 Aina Barca was 21 when she visited Nepal for the first time. After completing Bachelor's in Social Work, she had come to Hetauda of Makawanpur district for one month. Before visiting Nepal, she had of course known that there was a country with this name, but had not learned anything else about it.
But, by the time she was leaving the country after completing her assignment, she had made up her mind: this would be her home from then on.
The young woman returned to Barcelona to tell her parents that she wanted to live in Nepal. The couple was shocked to hear this from their single child, but were not in a position to stop her.
"My parents do know who I am and what I want," Barca says, "They also know that I will do whatever I want to do and they cannot stop me."
"Therefore, they let me come back to Nepal after around a year ,though they were quite worried," she shares, "But now, they are happy with me and my work."
And that has made all the difference
Barca's first trip to Nepal was actually for a vacation, but she had planned to volunteer for organisations working for the people. During her sojourn, she met three children with intellectual disability at a child home in Hetauda. It was these kids who completely altered the course of her life.
"It was surprising to me that the children were not doing anything," she explains, "They were not learning anything; neither did their family or community do anything to take care of them."
"I felt very sad because in my country, such children have lot of opportunities to develop themselves. Therefore, I decided to do whatever I could for these children."
Then, Barca returned home and worked on her plan. She decided that short-term projects would not be effective enough to help such children, therefore a school should be established. She began collecting funds for her project.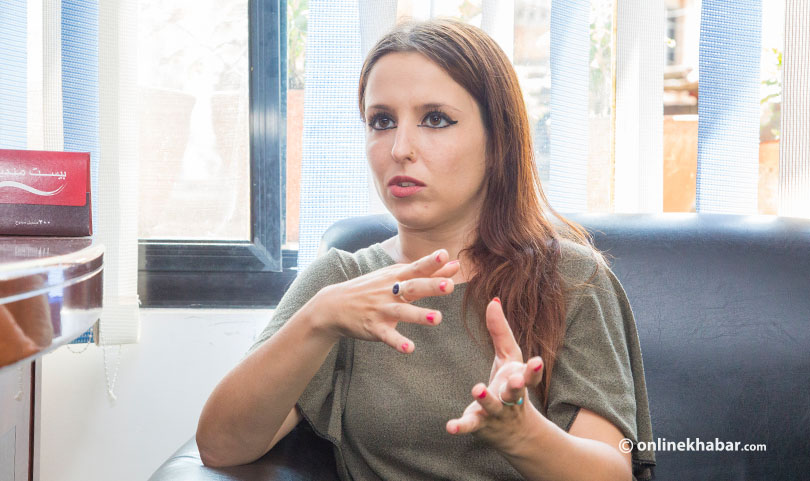 "In the next nine months, I collected Rs 1.2 million, but it was very difficult," the social worker remembers, "People in Nepal might think that money comes easy in Europe, but it does not."
Then, she came to Nepal and began constructing the school. She had already made some friends from the home where she had volunteered earlier and they supported her to find land.
"But it was difficult. I was a woman, young, and from another country. Locals thought I was here to promote Christianity or to defraud them of their money or other possessions. But, I was neither a Christian missionary nor a cheat, it was my love for those children which had brought me there."
Hope is the thing with feathers
A small building was constructed within a couple of months. This is how Asha Special School and Rehabilitation Centre was established in Kamane of Hetauda in January 2014.
Barca started with three volunteering staff and five students, including the three she had met during her first trip. Within three months, other 13 students joined the programme. Now, there are 28 children and youth aged six to 21.
The school also has boarding services. Whereas most of the children live at the school, those from nearby areas can also take the bus facility to attend classes.
Barca has realised the facilities her organisation has been providing are not sufficient as there are many children with similar problems. Therefore, she wants to upgrade her school.
"Recently, we have bought two kaththa (nearly 7,300 square feet) land for Rs 1.8 million to construct a new building," she says, "And, we are collecting funds for the construction."
The organisation hopes total 55 children can reside and study at the school once the new building is ready.
Every child is different
Because the school has kids with 'special' abilities, the curricula and evaluation systems are also designed accordingly. Besides regular subjects like Nepali, English and maths, the school teaches vocational skills and music. Those living with intellectual disability also get physiotherapy regularly.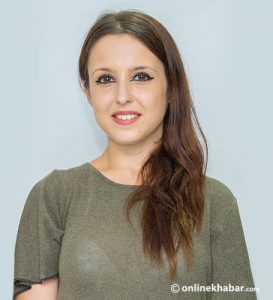 "Some students cannot eat or go to the toilet on their own. All of them are unable to show normal human behaviour," Barca explains, "Therefore, we need to teach them how to do day-to-day activities like washing, bathing, cleaning rooms and telephoning people."
The students are graded into three classes accordingly. The Grade C consists of students who have many behavioural problems. Once they make improvements, they are upgraded to B. The Grade A consists of children who have minimal behavioural problems, can write and read letters and numbers and have conversations with other people.
There are nine staff at the school including four teachers, two assistant teachers, two physiotherapists and one coordinator. They meet every month to discuss progress made by every student.
"Every child is different; therefore we set individual objectives for every one of them and we review every month how much the objectives have been met," Barca informs, "It is the sole basis of our evaluation system."
Not marble nor the gilded monuments
While working in Nepal, Barca has completed Master's in Leadership and Management of Non-profit Entities from Open University of Catalonia, Spain. Now, her only priority is to improve services of her organisation.
The single child of engineering professor father and lexicographer mother had dreamed of becoming a writer in the childhood. But her Nepal visit at the age of 21 changed the entire course of life. She seems to have already forgotten the luxurious life of Barcelona and says will invest her life here in Nepal.
"Material simplicity is never a problem for me. I do not need hot water or electricity every day," she says "I can survive on the basics and what is available in Nepal is enough for me."
She lives with Karuna Gautam, a 29-year-old woman with physical disability, in Hetauda. The woman from Rukum of mid-western Nepal was a tailor in the local market before Barca found a job of vocational teacher at her school for Gautam.
To manage compliance issues with various government departments, Barca needs to travel to Kathmandu frequently. She uses Tata Sumos with common Nepali people and it is not a problem for her.
"I love Nepali food and can live on only daal-bhat also," Barca shares, "Whenever I go back to my home in Spain occasionally, I eat rice there everyday and it surprises my parents."
Though the community did not extend a welcoming attitude to her in the beginning, Barca now finds it has changed and she belongs to the same group. She says nothing can budge her from her commitment to Nepal.
So will she tie the knot in Nepal?
"A 26-year-old woman still not thinking about marriage can be a problem for the Nepali society. But, it is not my priority," she says, "Perhaps my native culture has made me so. If I tell my parents to find a good man for me, they might think that I have gone crazy."
Nevertheless, she is open that if she happens to meet someone who really understands her life and if the two can love and support each other, tying the knot will not become an issue.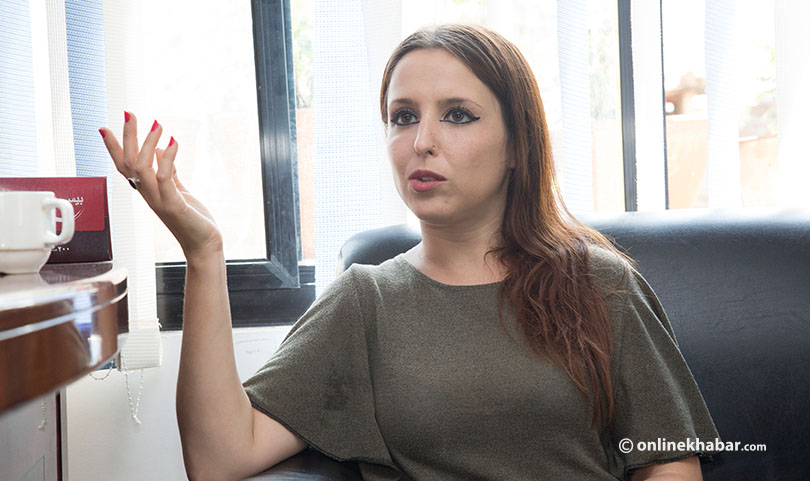 Miles to go before I sleep
After constructing the new school building in Hetauda, Barca plans to establish new schools in other places of Nepal if she finds sufficient support from the community and donors. The biggest challenge in her journey has been money and she is struggling every day and night to overcome it.
"But, I am so much passionate to see these children grow independent," she says, "They should be able to go to schools like other kids and find jobs in the future, because in developed countries like Spain, people with intellectual disability also have a dignified life. I wish that children in Nepal would also have the same opportunities."
"This is my only dream and I am ready to do whatever it takes to achieve it."