Terra Motors is one of the popular EVs of Japan that has made its way to Nepal. It is selling electric scooters at the moment. Terra Motors is known to have various segments of electric vehicles from two-wheelers to four-wheelers.
Terra Motors is one of the many contenders in the electric two-wheeler category in Nepal. The market of electric vehicles seems to be in the increasing trend as there are varieties of two-wheeler EVs in the market at the moment.
Fair Auto Pvt Ltd, the authorised distributor of Terra Motors in Nepal, has been selling Terra Motors electric scooters in Nepal. Terra Motors is currently selling only a single model, named Eco, in Nepal. Terra Eco is comparatively cheap although it has several strengths. Yet, there are other shortcomings that make its market performance quite difficult.
Let's get into the details of the scooter and see what it is offering.
Specifications
Model Year
2020
Mileage
80 km
Battery type
Lead-acid
Battery rating
72V 32Ah
Charging time
6-8 hours
Motor
2000W rated
Colour
Red/green/blue/silver/yellow
Brake
Front: Disc
Rear: Drum
Wheel size
3.50-10
Maximum speed
60 kmph
Tyres
Tubeless
Design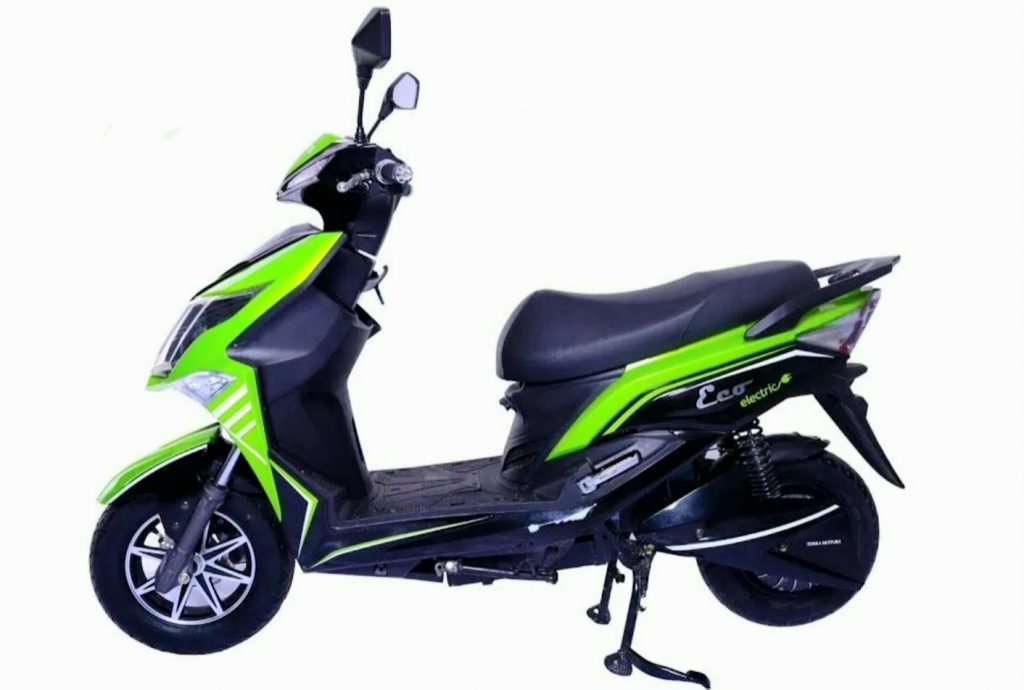 Terra Eco has a sleek and stylish look. The aerodynamic design of the scooter incorporated with sharp edges and a tough body gives the vehicle an elegant yet sporty look. There are LED strips are placed on the handlebar, and headlamps are mounted on the front along with the indicators. Angular mirror, headlights and side indicators further enhance the look of the scooter.
There is a circular digital instrument panel that displays the vehicle's speed and battery reserve. The seating of the scooter also looks comfortable and there seems to be enough space for pillion riders as well. Terra Eco has a boot space under the seat and it is big enough to accommodate your helmet.
Performance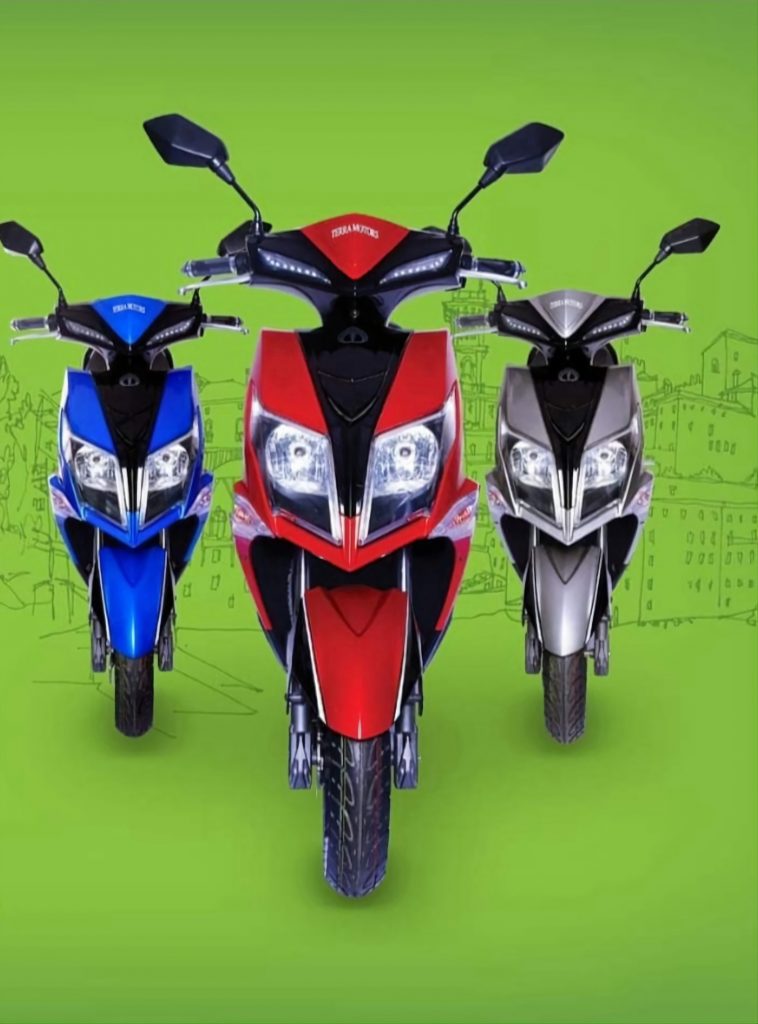 Terra Eco is packed with a brushless direct current (BLDC) motor that draws its power from lead-acid batteries that are connected together to provide a combined output of 72V-32 Ah. It can achieve a top speed of up to 60 kmph, which in fact is very good for an electric scooter.
There are alloy rims on the wheels of the scooter and the tubeless tyres are sized 3.50-10. The motor on this scooter is capable of generating 2000 watts of power. For safety, there is a disk brake equipped in the front wheel and a drum brake in the rear.
Other features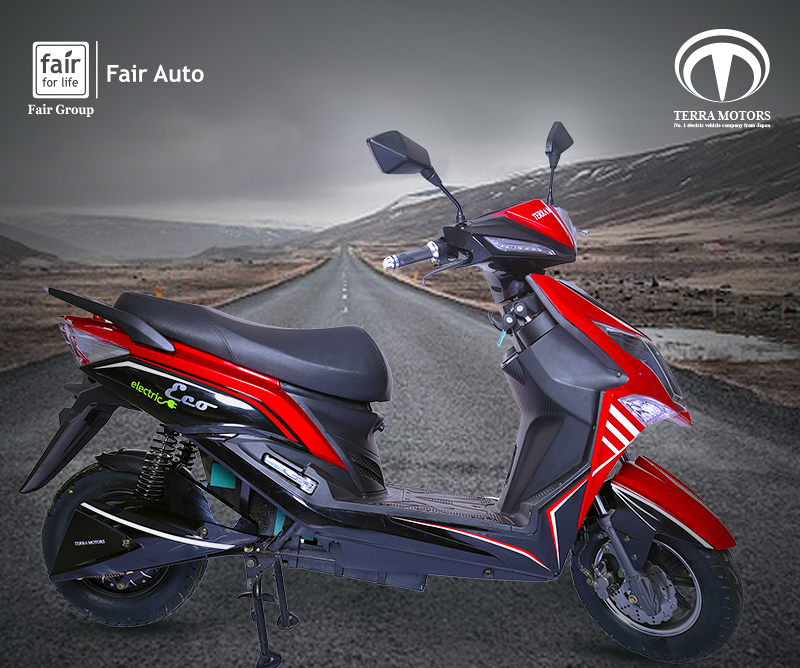 Terra Eco has a three-speed function. The first mode can be used in heavy traffic while the second mode can be used in cities, and this mode provides the best mileage for the scooter. Likewise, the third mode generates the highest power.
Terra Eco is good at uphills as well. It has a climbing capacity of more than 17 degrees. This means you can enjoy riding this scooter in cities and do not have to be afraid to go on adventures as well. It also has a reverse gear system that facilitates riders to effortlessly pull the scooter backwards.
Charging and price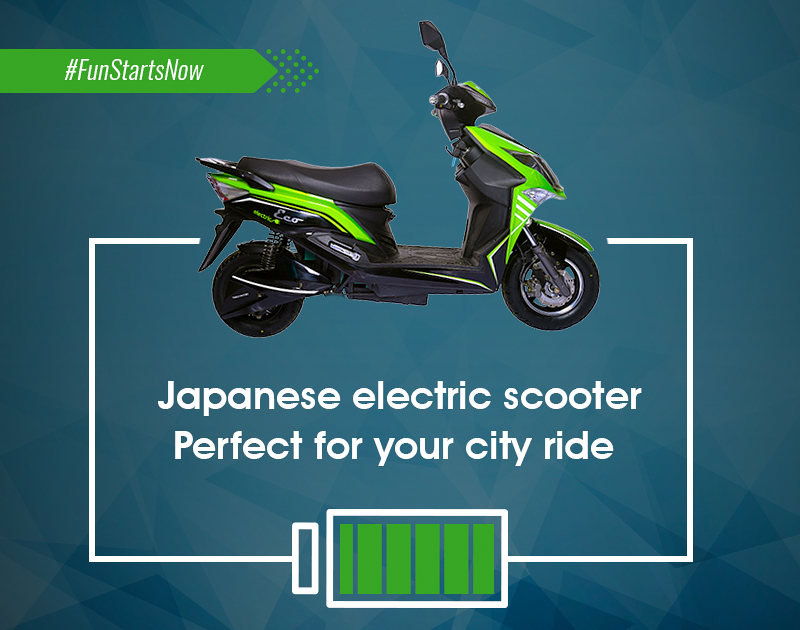 Charging Terra Eco is easy. It is as easy as charging your smartphone. All you need to do is plug the power cord into the scooter, and the other end onto a charging socket. The charger is portable, due to which, charging becomes more hassle-free.
Terra Eco takes about eight to nine hours to get its full charge and once fully charged, it can run for almost 80 kilometres.
The price of Terra motors Eco in Nepal is Rs 165,000 and the company is providing a cash discount of Rs 10,000 at the moment. If you purchase this scooter, you will receive a lifetime of free servicing from the company.
Verdict
Terra Motors Eco is relatively an old model compared to the new generation of two-wheelers EV. The low cost should be the hint that it lags in many aspects in comparison to the new-gen e-scooters. The design looks pretty sporty on the scooter, but there are many others with better designs that give a premium feel to the people. The power figures are almost the same with every scooter, yet the Eco comes cheaper.
Instead of lithium-polymer or lithium-ion batteries, it has a lead-acid battery, which you rarely get to see these days. This can be a major reason for its price as lithium batteries are more expensive. Lithium batteries are also more reliable and durable as well as can be charged faster. With brilliant scooters from Yadea, NIU and Super Soco, it can be really difficult for Terra Motors Eco to thrive in the market.