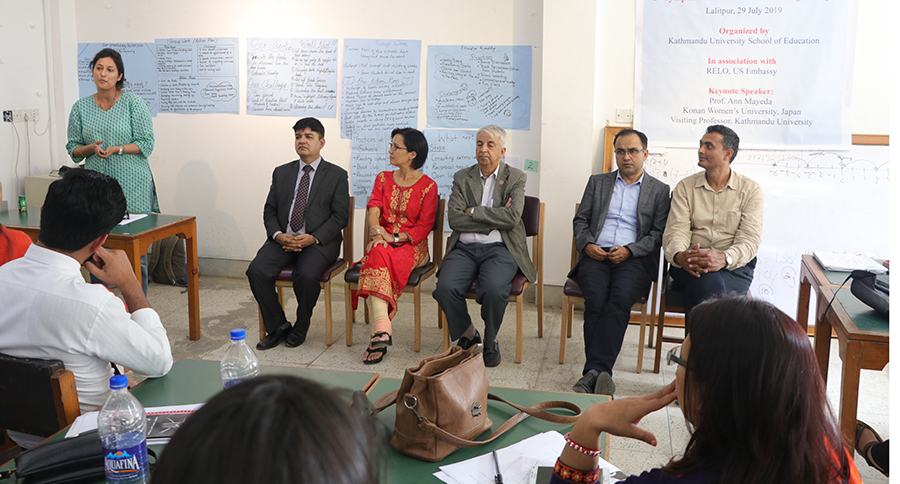 Kathmandu, July 30
Around 60 teachers representing 20 schools in and around Kathmandu Valley have discussed important of healthy reading habits at an event organised at Kathmandu University School of Education on Sunday.
The first symposium on extensive reading was hosted by the KU SoE in collaboration with the Regional English Language Office of the US Embassy.
Speaking at the function, the SoE Dean Mahesh Nath Parajuli highlighted the importance of reading habits whereas educationist Jai Raj Awasthi discussed social media's effect on the new generation. He stressed that a reading habit should be nurtured on upcoming students.
Keynote speaker of the event, Ann Mayeda from Konan's Women's University in Japan reflected on her journey on nurturing extensive reading in Nepal's schools.
She recounted how she and her team had been running numerous training programmes, experiments in Nepal for nearly a decade now. Her hypothesis was that extensive reading courses in school could clearly bring positive growth in a student's reading habits which in turn is liable to boost anything from the child's academic performance to their overall cognitive abilities.