Change is a constant at the Tribhuvan University in Kirtipur. Since its establishment in 1959, the oldest and biggest university in Nepal has transformed a lot. But, out of all the places in the compound of the university, one place has remained the same.
In the compound of the university is a tea shop operating in a small shack. The tea shop has been there for the past 57 years where people like current Prime Minister Sher Bahadur Deuba and Kathmandu's former mayor Prem Lal (PL) Singh have come and shared tea with their friends.
"If I start naming people, you'll have to be here for a long time. Politicians, businesspersons and administrators, almost everyone who've studied at the TU have had tea at my shop," says Nani Kaji Bista, the 73-year-old shop owner.
The establishment
The idea to start the tea shop came to him when he was 16. He was returning home from Dakshinkali when he suddenly decided that he wanted to open a tea shop inside the TU.
"I was working at a labourer for one of the buildings being built there. But, I had to stop working because I suffered a leg injury. By then, I had already started to earn and was looking for something stable and that became this tea shop," he says.
But, he could not just open a tea shop anywhere. Legally, he was not allowed to, so he sought permission. One day, he met Trailokya Nath Upreti, the then registrar of the university who showed him a few places he could set up his tea shop. Upon receiving permission, he did not hesitate and started his small business.
"The registrar sir wanted me to study and find a job," he recalls. "But, I didn't want to study. I wanted to earn money right then."
Seeing his determination, Upreti, in 1964, helped him out as he built him the shack where the tea shop currently stands. The shop was a hit as this was the only tea shop in the compound.
But, as more people started to come to his shop, the surrounding area started to get dirty.
"I met the vice-chancellor and told him how the compound was getting dirty with people taking a leak nearby. He listened to me and built a toilet nearby," adds Bista.
The credit culture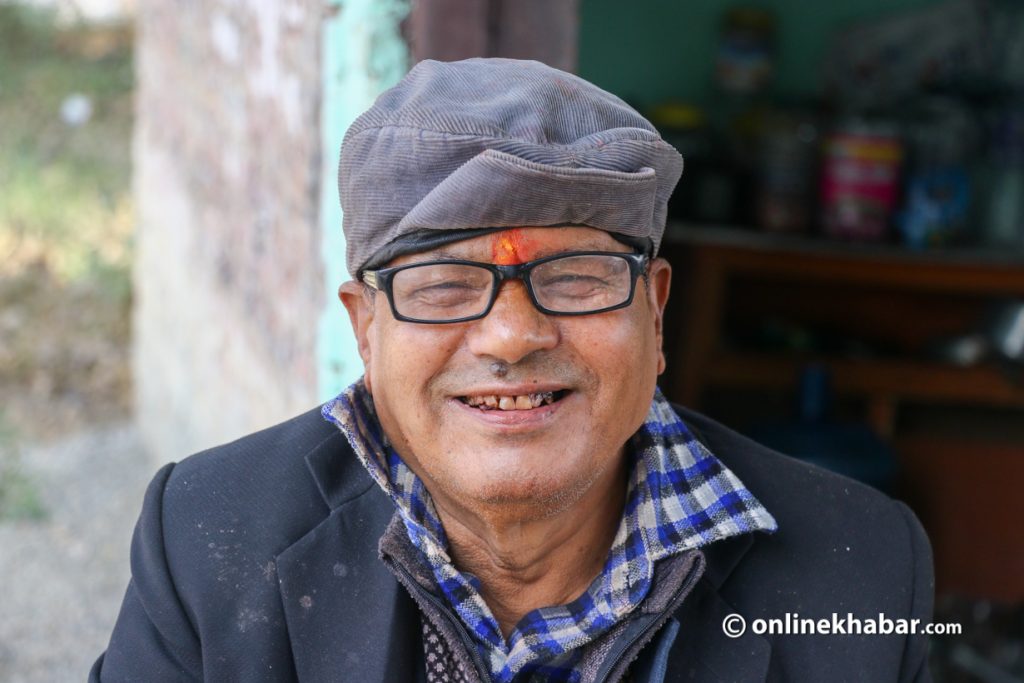 Bista says almost everyone has had tea at his shop because they had no other choice. "The winters would be crazy. I didn't have time to breathe. People would constantly be asking for tea," he recalls.
He mostly sold tea and cigarettes. Along with that, he also started to sell snacks. "Almost everyone smoked cigarettes with tea or after eating a snack," he says.
Bista says a lot of people even drank tea and smoked cigarettes on credit. Some, he says, paid, while some did not. "I don't remember who paid and who didn't," he says.
For a while, it was easy to remember names as the university did not have many students. He recalls that he knew the names, surnames and even the districts they had come from. But with time, it became impossible to do so as the university started to get more students.
Good old days
In the past 57 years, Bista has seen everything that has happened at the TU. From protest to borderline hooliganism, he saw it all.
"The worst times were during student union elections. These kids become monsters," he says, adding it was during these times that he sold a lot of cigarettes.
He would stay up all night and serve youth leaders from Nepali Congress who would come and devise plans for their movements. "The kids who drank tea at my shop and discussed politics became ministers, prime ministers and have served in major posts of government offices," he says. "Now, I'm old and don't remember most who come here. It feels nice to recall old things."
There was one who never came to his shop, recalls Bista. Late crown prince Dipendra Shah who was doing his bachelors in geography never went to his shop even though he was an avid smoker.
"He'd stand close by and smoke cigarettes that I sold, but he never came here. He had others buying cigarettes for him."
Standing the test of time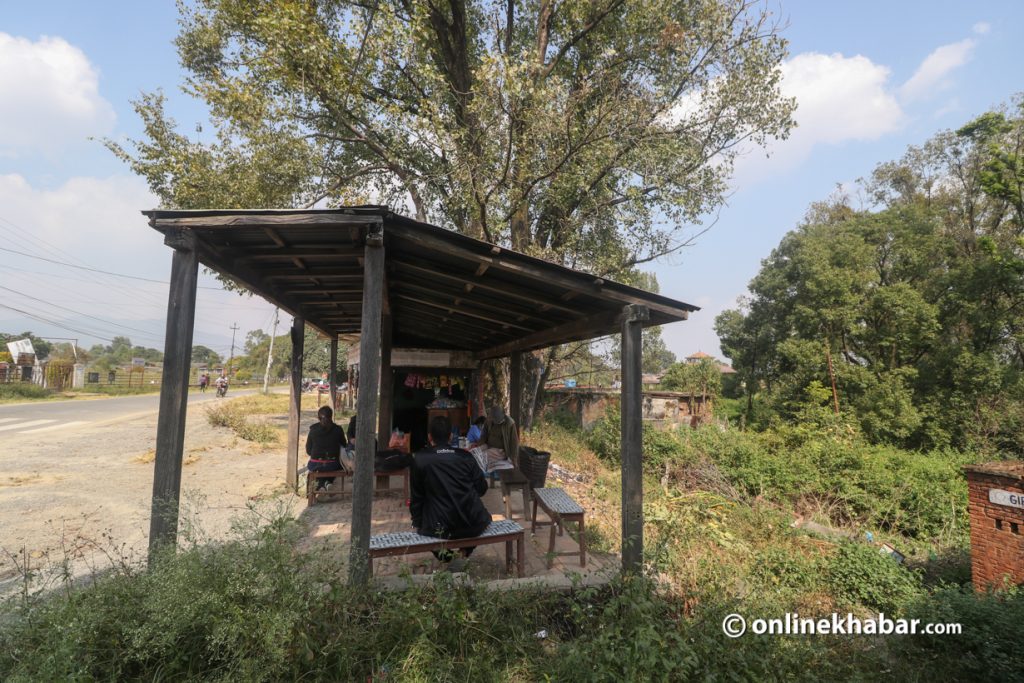 Soon after Shah enrolled, a cafeteria opened a few hundred metres from his shop where people were served tea, coffee and even dal bhat, says Bista.
But, that did not deter him as people continued to come to him regardless of the cafeteria. Through his tea shop, he was able to send five kids to school. His eldest daughter is a nurse while another daughter is a secretary at a rural municipality now. Another daughter is a banker while another is helping him out at his shop.
"My son is the youngest out of all my children and recently got his computer engineering degree," he says.
Bista, now 73, has stopped making tea. His daughter looks after the shop, but he is still seen around. But, his eyes say he is tired. Despite working day and night for nearly six decades, he does not have any savings. Most of it has gone on his children's education and a house that he has built.
"I still have to pay back the loan for the house," he says.
He has seen a lot of change in the spending capacity of students too. He recalls how children during the 70s and 80s hardly had money to buy things they wanted. When hungry, they would request Bista for credit. One of these students was Sher Bahadur Deuba who he says repaid him after years.
But, that is not the case now, he says. "Money isn't an issue anymore. No one asks for credit."
He says that students have also become rowdy and they do not even hesitate to beat up teachers.
"It's sad to see. In the past, they would fight among themselves but never even talk about hitting a teacher. But, that's changed. I've seen students beat up their teacher three times in the past decade."