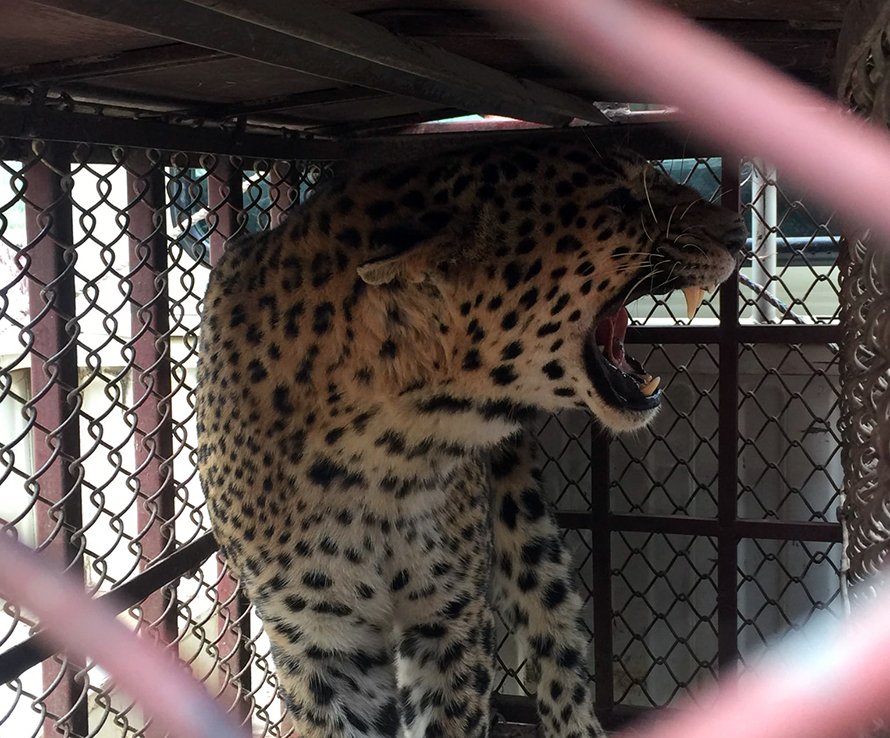 As dusk sets in at Bhanu Municipality- 2 in Tanahu, Dashrath Kumal checks the locks on doors as fear engulfs him. Every day, he fears for the lives of his two grandchildren.
"The days are getting shorter as the sun sets at 5pm. As soon as the sun goes down, we don't get out of the house. We are afraid that the leopard will kill us. This is why we don't even go outside for toilet. We do it here in the house in a vessel," share Kumal who adds that his family stays indoors for nearly 13 hours every day.
It's not just Kumal, the entire village shivers even with the name of the animal, which started attacking humans recently. As soon it's dark, everyone locks their doors and windows. Children have stopped playing out in the open and parents have been dropping and picking up children to and from school. Frequent visitors to forests have stopped going there.
Why? In the past 18 months, six children have been killled by leopards. Seven have been injured. Locals say that children are the most likely to be attacked.
"This has affected their mental health a lot. They are traumatised. If this continues, the village won't have many kids left," shares Hari Bhakta Dhakal.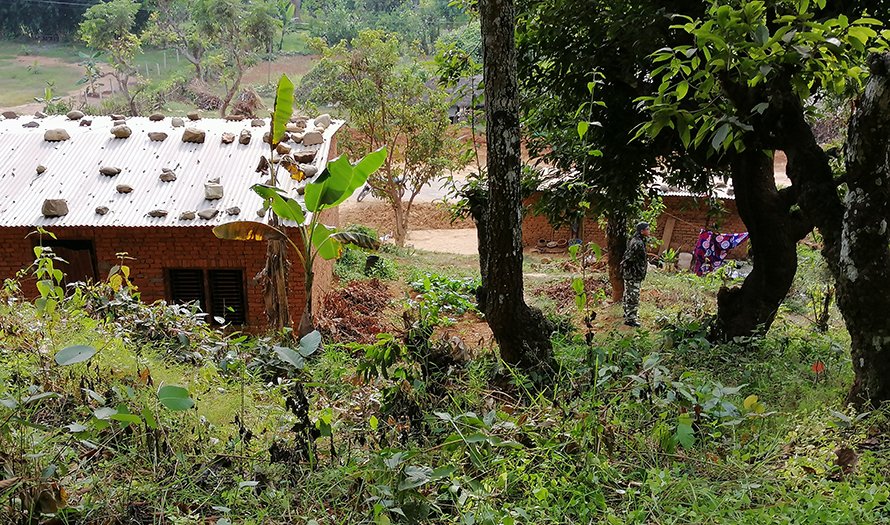 Attacks
Wards 1, 2 and 3 have been most affected by the attacks. On the eve of Bhaitika, a leopard took seven-year-old Hritik Roka from Bhanu – 2. His grandmother was inside and his uncle were out playing deusi. Roka was in the yard playing on his own when a leopard came and dragged him some 400-yards before killing him. His body was found by locals near the forest. The leopard had eaten his left thigh and left his remains there.
Something similar happened on the eve of Dashain. A leopard attacked and killed three-year-old Ashish Baniya from Bhanu – 1. Baniya was playing on a swing near his home when a leopard attacked him and dragged him and killed him. In November 2017, a leopard killed four-year-old Ranjita Lamsal from Jokhani, six-year-old Bishal Shrestha of Bhanu – 3, 10-year-old Amrit Gurung of Dalkebar, and a nine-year-old from Bhakundthoki.
During this period, the leopards have also killed around 60 cattle,
The attacks have prompted parents to send their kids away from the village. "How long do we keep the kids indoors? Their mental health has suffered due to this. They ask us why are they allowed to go outside. How much do we lie?" adds social worker Toran Adhikari.
Locals have also been complaining that people have stopped visiting the area due to fear of leopards. Ward-chair of Bhanu – 1, Prem Bahadur Lama said that locals also dread going to their fields to pluck vegetables. He adds that daily life in the area has been affected due to leopards.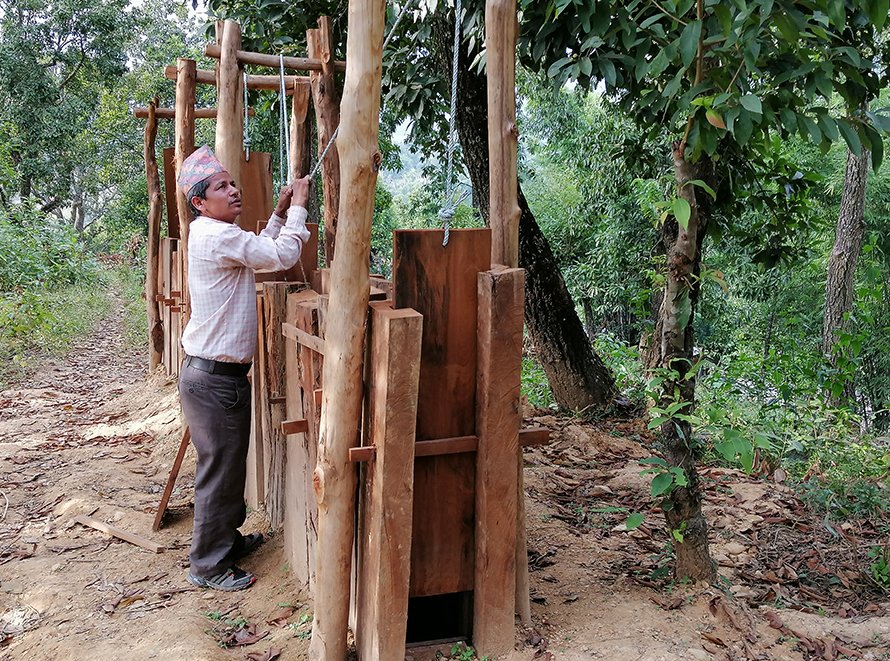 Age-old traps the solution?
Even though the area is trying to come to grips with the problem, they haven't had any success. The families of those of have died and injured due to the attacked have revived Rs 4.4 million in aid so far.
Irked by the leopards, locals have started laying traps. Some have even organised pujas to appease the Ban Devi.
The municipality and the Division Forest Office have set up seven traditional traps in the four municipalities. There are constructing two more in the area to make sure that no one dies anymore due to leopard attacks. Apart from that, the municipality has also set up two modern traps to lure the beast in.
Until now, three leopards have been caged, While two males were captured on October 2 and October 28 and one female was trapped on November 12.
Chief of the Forest Division Kedar Baral shares that most of the leopards who kill children are females. As they had captured a female leopard, he feels that the attacks might stop. "We are monitoring the leopards via foot and camera trapping. Through that we've found that females who have a newborn cub with them have been attacking humans more than male," adds Baral.
Baral informed that a team of 19 personnel including a few sharpshooters has been deployed to kill the leopards.
Man vs wild
As people move out of the area in search of work and other opportunities, their land remains uncultivated and trees and bushes grow on them. The settlement is growing thin, while the forest, where leopards take refuge, is getting dense. That has been one of the main reasons for the leopard attacks.
As the settlements are quite close to the forest, leopards can easily attack and run away from the area at ease. Mayor of Bhanu Municipality, Udaya Gauli shares that the leopards have been attacking as the forest doesn't have enough food for them. He added that the municipality has started releasing animals which can be food for leopards into the forest. He hopes that that too can help deal with the issue.
"We believe that the come to the human settlements as they can't find food in the forest. Which is why we are planning to make sure we can migrate some deers and monkey into the forest so that leopards have some sort of food," he adds.
He further shares that they didn't have a proper idea of how many leopards were in the forest. The assumption is that the forest has seven types, he shares. As the leopard has killed six children so far, the locals are furious. This has worsened the relationship between people and wildlife. In the past 18 months, three leopards have been found dead. One as recently as Monday.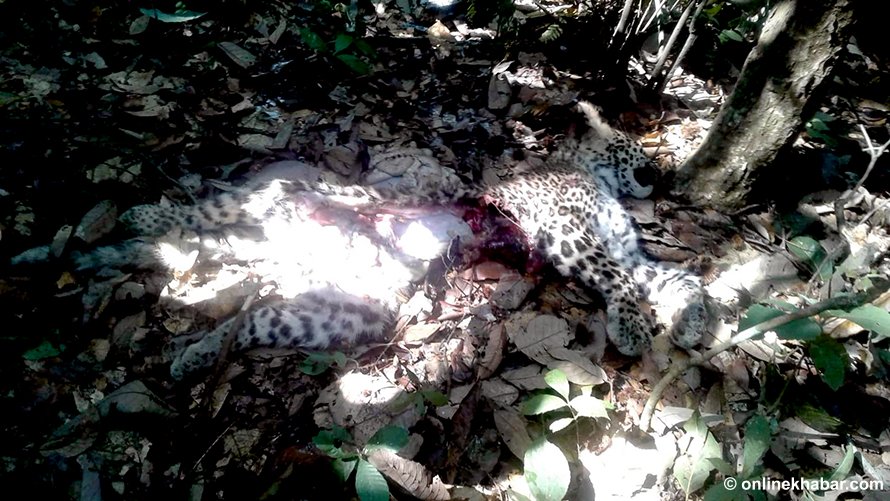 Permission to kill
The division forest office has given locals the permission to kill a leopard if they are attacked. However, many argue that this will create more tensions in the future. Chief District Officer Rudra Prasad Pandit said that a meeting of the district security committee gave locals permission to kill any man-eater leopard they see.
"Leopards are as endangered as the Royal Bengal Tiger. But if they are man-eaters, we can use section 9 of sub-section 4 of the local governance act to kill them," added Pandit.
Pandit shares that killing them was the last option. He further shares that he has asked for an emergency to be declared in the affected areas. Gandaki Province has allotted Rs 3 million to the municipality to deal with the issue. However, division forest office's Baral shares that his office has not received the money yet.
Meanwhile, Kumal and his grandchildren continue to stay indoors, waiting for the sun to rise the next day. But they don't feel safe even when the sun is around.