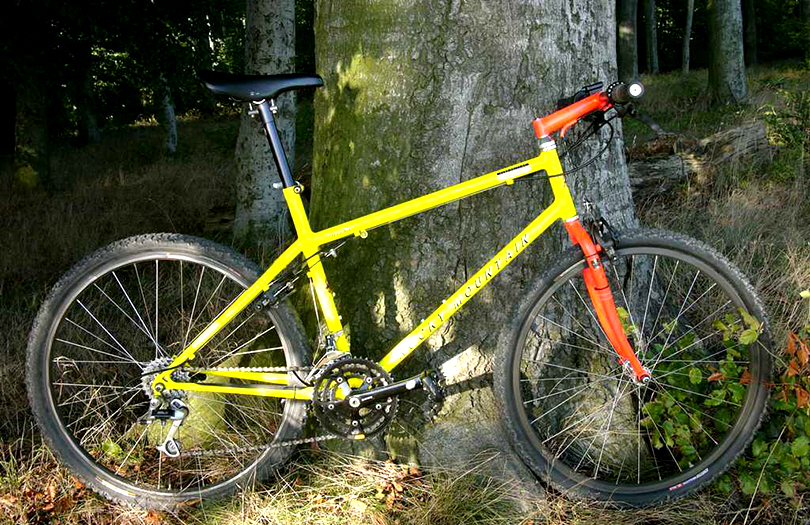 If you are keen on taking on mountain biking in 2018, there is nothing more fun and exciting than pedaling your bike to the countryside, the distant hills and the woods connecting yourself with nature.
The rides will whisk you off the maddening crowd and the din of the metropolis, something we have been denied by the urban life. It's not only fun to mountain bike but it is just the ticket for the best of both possible worlds: thrill-packed escapades and a healthy life.
Age is no bar to start mountain biking–whether you are young, middle-aged or older. I got into it when I was 56 and have been doing it for 10 years. For rookies, it may appear daunting in the early stages but with a little time and practice, you will learn to ride like a pro!
As all sports require you to learn the basics first, same goes for mountain biking. I and my co-riders learned it the hard way some 10 years ago. Let's make it simpler for you.
Riding techniques and skills, knowledge about the equipment you are going to own and the safety measures to be followed are some of the basics you have to grasp before getting started.
Next, it's the cycling essentials that you have to take care of.
Mountain bike types
For a beginner, this can be tricky as there are a rambling collection of mountain bikes to choose from. If you happen to visit mountain bike stores around Kathmandu, you more likely get stumped on what to go for. First off, it's the types you have to differentiate.
Generally, there are five kinds, namely: Cross-Country (XC), All-Mountain, Downhill, and the more technical and advanced, Dirt Jump and Freeride (the last two used mostly for stunts and extreme biking). Each category of those bikes is defined by its respective disciplines.
As a matter of fact, whatever the discipline, a fresher always starts with a Cross Country bike, then with time goes on to other categories, whatever takes his fancy. With the largest following worldwide, this discipline forms the basic style of riding, least typed and less extreme, and for every beginner the first step of his biking career
For a neophyte, I suggest opting for the most basic or entry-level bike–a Cross-country or XC (as it's called in short) type. In the XC category, too, you are spoilt for choice. There are generally three types in the XC discipline.
Cross-country
All Mountain or Enduro
If you are completely new to mountain biking. The right thing to do would be to pick a cross-country basic hardtail bike with front suspensions or forks (shocks: coil-spring or air types–the latter costs more).
Buy branded
Buy a decent brand of bike. Among a host of different brands, the best and readily available in Kathmandu are: Trek, Giant, Kona, Scott, Cube, Jamis, Commencal, Marin and Rocky Mountain, which all will last you for long years with a minimum of technical glitches as against their cheaper non-branded Chinese cousins.
Budgeting is the next big decision. These bikes may start from Rs. 55,000.00 and can cross a hefty Rs. 100,000.00 depending on the brand, respective models and the components they are fitted with. Do not waver between minds and opt for any one of the above brands that takes your fancy and best suits your pocket.
Price for some branded hardtail bikes
Trek: Marlin 6: Rs. 52,000.00/Trek Marlin 7: Rs.65, 000.00 — Kathmandu Bike Station, Pani Pokhari, Kathmandu/ Phone: 4444250/ or Lalitpur Bike Station, Pulchowk/Phone: 5555402
Giant: Talon 2017: Rs. 55,500.00/ATX Elite: Rs. 50,500.00 — Himalayan Single Track, Satghumti, Thamel/Phone: 4700909
Commencal high-end: Meta HTTR: Rs.110, 000.00. Entry-level: KTM Ultra 5.65: Rs. 70,000.00 — Epic Mountain Bikes, Jhamsikhel, Lalitpur
Rocky Mountain: Soul: Rs. 85,000.00 — Gravity Nepal, Dhobighat, Lalitpur/Phone:
5535662
Cube: Pro Aim: Rs.52,900.00 — Saddle Bike Store, Jhamsikhel, Lalitpur/Phone: 5555955
(N.B.: The wheel-size for the above bikes are: 27.5" and are 9-speed geared).
Size matters
Now that you have decided on the brand and cut a deal with the seller (always ask for a discount), you had better get the preliminary knowledge about the bike and its components. It goes without saying that the seller will help you out with the info and will also provide you with the right size (frame) of bike that suits your height and inseam measurements and a 'how-to' about the gears, brakes and others. Generally, an essential like a water bottle is provided free of cost with a bottle-cage attached to your bike frame (its better if you request for one).
Pedals: Do not make the mistake of going for SPD or clip-less pedals just because they catch your fancy. Since that you are a beginner, ergo, start with simple flat platform pedals for ease of riding, mounting and dismounting.
Biking outfits and gears
Helmet: After you have bought the bike, your next step would be to buy a helmet first, because safety always comes foremost. Since you will be doing off roads and bumpy trails, a helmet is a must to protect you from a head injury in case of a fall.
Buy a branded one. They cost you more but will prevent your head from serious injury in the event of a crash. "Only the helmet breaks if you buy a good one but if you go for a cheaper version, both your helmet and your head breaks," said Rajkumar, a pro-biker, and a National rider to me once.
Clothing: Next, you have to buy the right kind of clothing, different for summer and winter. When I first started I learned it the hard way that cotton wear was to be avoided. As you sweat a lot while cycling, cotton, tend to remain wet, cold, clammy and uncomfortable longer. Go for Lycra (or similar fabric) jerseys, shorts or tights. Unlike cotton, they are not only comfortable and light but wick sweat, are quick-dry and breathable. Keep a spare in your backpack; comes handy during long rides.
As the colder months roll in, have at least one set of warm outfits: a fleece-lined jacket, jerseys and tights (fleece-lined) or narrow trousers, a wind-stopper (for down hills to ward off chill), warm socks (woolen) and a skull cap (again, fleece is the best) to wear inside your helmet. Fleece fabrics are just wonderful as they keep you warm and dry out quickly.
Padded short: When I first started, padded shorts and tights were scarce. I had to ride without them and more often than not suffered from saddle soreness and chafing. Long rides in those days resulted in an excruciatingly painful butt.
An old friend and a long-time cycling partner, Khasing Rai, a British Council Climate Champion (2010/2011) did East-West (Nepal) cycling covering some 1,300 km, without the padded shorts. That was some feat! Today, padded under-wears are easily available, which you can use under baggy shorts and tights or pants, both for summer and winter.
Rain-wear: You never know when a rain-shower can surprise you, especially in pre-monsoon and monsoon months. So, be prepared, always carry a rain-jacket and pant.
Back-pack: Select a small and simple back-pack (15 liters) that can carry your essentials like a hand-held pump, spare jersey, edibles, and so on. After you upgrade your rides to longer rides, you can carry a hydration pack that goes into the backpack.
Riding Gloves: They are important, too. They help you get a better grip, keep your hands comfortable and dry from sweating and also prevent your palms from developing calluses or blisters. Some gloves with gel-padding built into the palms help cushion the impact while doing bumpy tracks and also reduce hand and wrist fatigue. Above all, they also protect your palms in case of a fall.
Sunglasses: Do not take wearing sunglasses lightly; they make a lot of difference protecting your eyes from possible injuries. First, the good quality glasses available in the market double as a screen against the sun, the UV rays and also helps protect your eyes from objects like insects, dust, and grit. Given Kathmandu's dusty condition, wearing glasses is not to be overlooked.
After you upgrade your rides and venture into single tracks through the woods and brushes, the glasses shield your eyes from thorny branches and twigs. You do not want your corneas scratched, do you?
Buff headgear: I always consider a buff useful, if not necessary, as it doubles as, facemask against dust, a sweatband and an ear warmer in winter.
Other essentials: "Regardless of beginners, hardcore riders or pros, there are certain other accessories such as a hand-pump, spare tube, multi-tool and a patch-kit set you have to carry along all the time on rides as this practice is the accepted mountain biking norm once you take up the sport. They are called a survival kit" counsels Prayas Tamang, a veteran biker, volunteer national coach and co-partner of Kathmandu Bike Station, Pani Pokhari.
Now that you are all geared up for mountain biking, you might as well kick off your rides. Get the hang of your bike first, though. Do not overdo it. Take it easy. Start with short warm-up rides, as I would call them . . . and cool your heels until I come next week with the basic handling skill, riding tips and tricks with pointers from real pros! Keep the rubber side down!
This is the first article in a series on taking up mountain biking in Nepal.