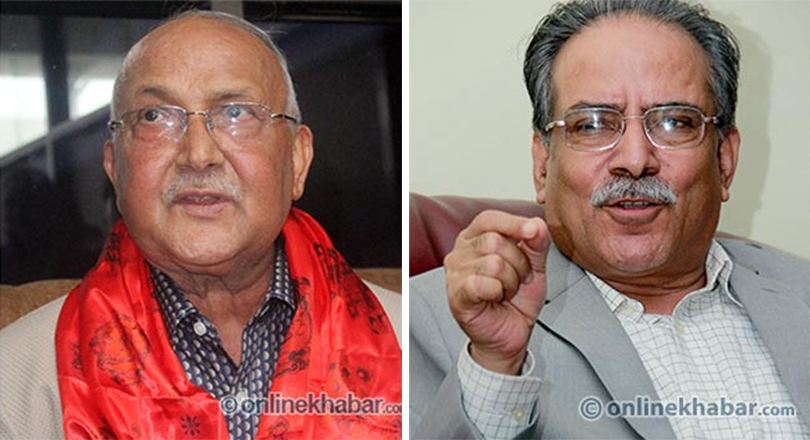 Kathmandu, May 13
This must have come as a respite for the ruling CPN-UML and the UCPN-Maoist.
The Supreme Court, on Friday, quashed the writ petition filed against the nine-point undertsanding between the two parties.
A single bench of Acting Chief Justice Sushila Karki quashed the petition stating that the nine-point need not undergo judicial scrutiny as it is a political document of compromise between the two parties.
Advocates including Ananta Raj Luintel and Dinesh Tripathi had filed the petition against the deal, claiming that it is against transitional justice, human rights and judicial freedom.
In its move, the bench noted that the deal talks about granting amnesty in politically biased cases. It said such cases can be scrapped only by sticking to legal provisions, adding that there's no need to seek written clarifications from the defendants.
The petitioners had made Prime Minister KP Sharma Oli, UCPN-Maoist Chair Pushpa Kamal Dahal 'Prachanda', CPN-UML and the Maoist party the defendants.
It may be noted that three international human rights organisations — the Amnesty International, International Commission of Jurists and the Human Rights Watch — have just issued a statement against the nine-point understanding. They stated that Nepal's leading political parties should not bargain away justice for victims of serious human rights abuses as part of an agreement to form a new coalition government. Referring to the understanding, they said a new agreement between the ruling parties threatens to entrench impunity for those who planned and carried out killings, enforced disappearances, torture, and other crimes in Nepal's civil war, just as the country's long-delayed transitional justice process is finally about to get underway.