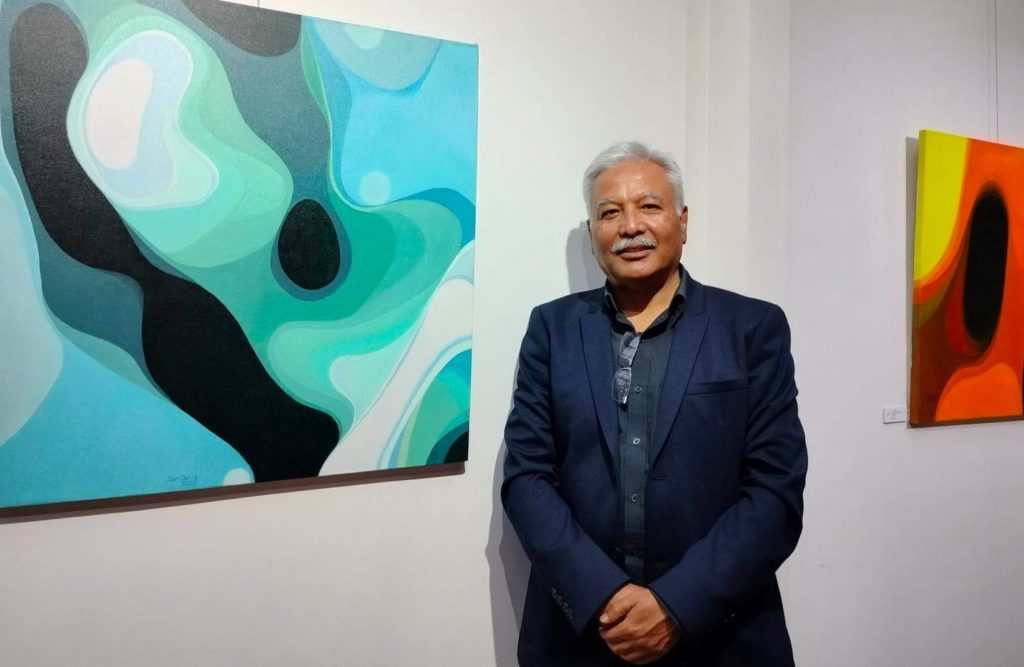 There is the rhythm of colours on canvas. The geometric shapes that are formed with vibrant colours are not spiky or sharp but circular and have a movement. This can be seen in all the abstract paintings, open to your interpretation, by veteran artist Sunil Ranjit in his solo exhibition Color Contmplation-I that began on March 10 at Dalai-La Art gallery, Thamel.
He says that sometimes selecting colours can be like selecting characters for a poem, play or drama. "There may be protagonists, antagonists, supporting actors, or perhaps even none! Colours have their own world," he says, "My hope is that the viewers of my paintings may have their own journeys, interactions, or interpretations within my paintings."
The exhibition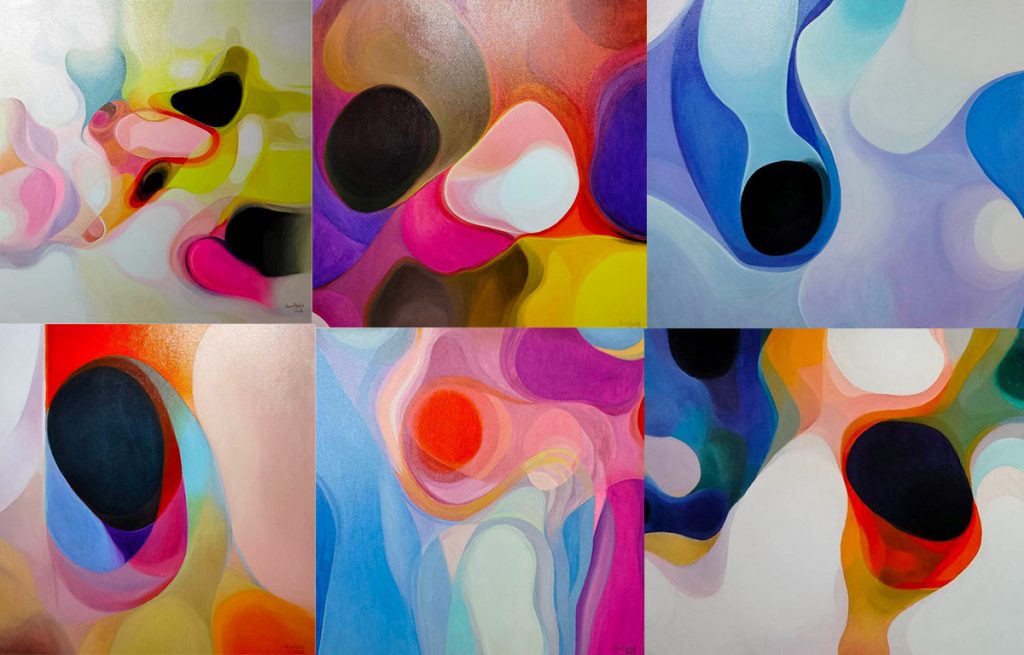 There are 15 paintings in the exhibition where artist Sunil Ranjit has used oil colour on canvas.
Beginning his professional journey in 1987, Ranjit says he has always been fascinated by the shades of colours and how they are able to get him out of his dark psyche to the lighter aspects of life.
He says, "I find the experience of light and colours absolutely fascinating and I continue to feel moved by their rhythmic and melodic manifestations."
In one of his paintings, he used hues such as white, black, tale green and blue. He has smoothly used darker and lighter shades of colours, which looks as if two soulful beings are playing together. Moreover, they at some point get merged into one and at other points, they get separated leaving behind the trial of contrast hues due to their separation, hence forming a playful yet soulful artwork on canvas.
This playfulness and contemplation with colours can be seen in all of Sunil Ranjit's paintings in the exhibition.
According to him, understanding and rendering the play of colours, as influenced by time and situation, continues to be a crucial and immensely fulfilling aspect of his artistic practice. He says, "Without the contemplation of colours, my journey as an artist would be incomplete."
That is why his exhibition is titled as such.
"The canvas is like a stage; on my canvas, I experience colours; I listen to colours; I interrogate colours; I argue with colours; I hold dialogues with colours; I play with colours," he says.
His process
Sunil Ranjit chooses to work with oil colour on canvas. It gives him flexible time to think about his composition and work slowly and steadily. Unlike acrylic colour, oil colour dries slowly and takes more than a day to dry.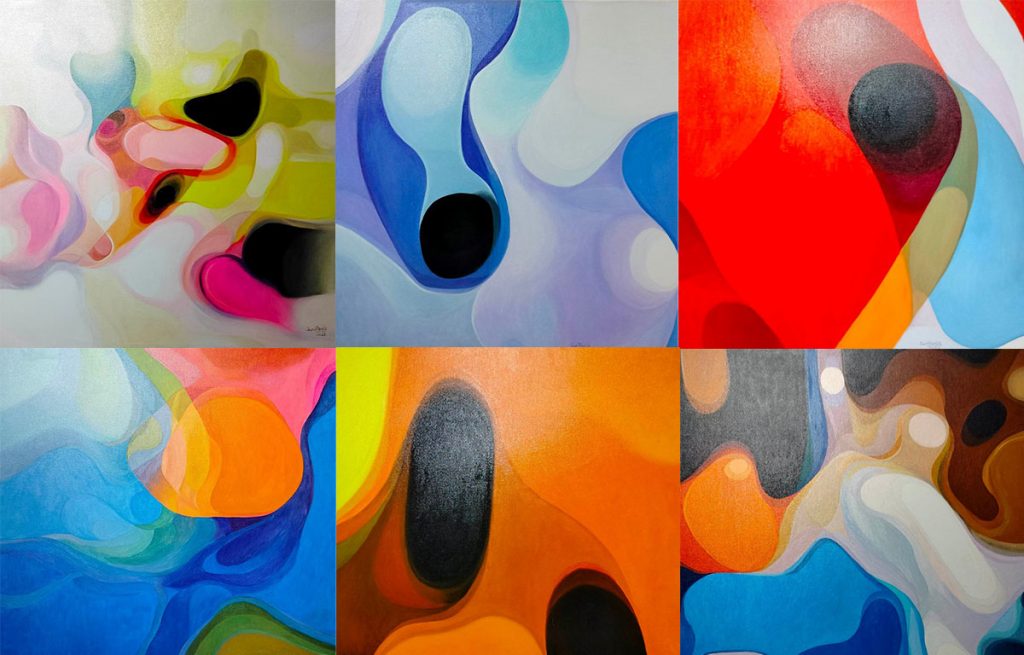 He chooses to work with abstract forms because he does not think it is necessary for everyone to value or do the same things. "I personally tend to find more representational approaches limiting towards the expression of my vision. Through my current body of works, I explore feelings, experiences, moods, and culture through colours," he says, "And in immersing myself in colours, I also take meditative pleasure in the idea of infinity."
He believes art education is necessary for everyone and those who value art are the ones who value peace and harmony in society.
If you want to flow in the rhythm of Ranjit's hues and be stress-free, visit the exhibition that continues till March 30.