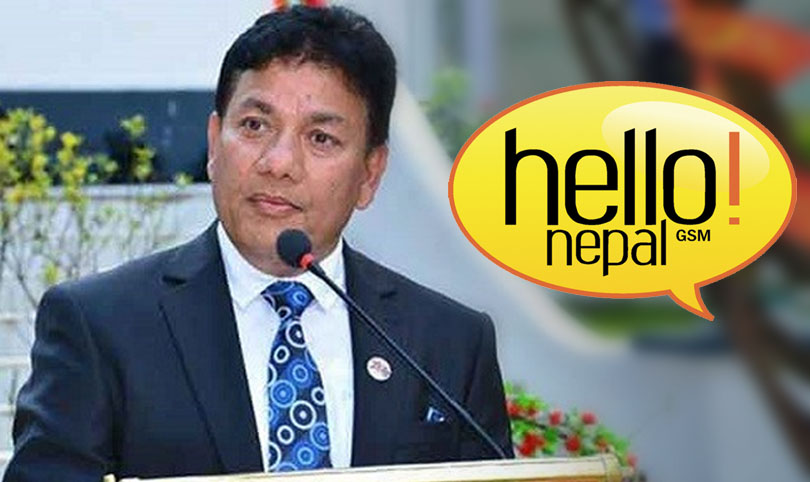 Kathmandu, August 1
Hello Nepal (Nepal Satellite Telecom) owned by Ajeya Raj Sumargi is yet to pay capital gains tax arising for transactions carried out some years ago, according to the Office of the Auditor General.
The OAG in its 54th annual report (Fiscal year 2015/16) has directed the Inland Revenue Office to collect the pending tax. But, the Tax Office is yet to calculate exactly how much the company has to pay for purchase and sales of various shares.
The OAC says it is the second biggest unpaid CGT recorded in Nepal after that of Ncell's.
The company is  providing telecom services in 15 districts of mid-western Nepal. It was established around 10 years ago when current Deputy Prime Minister and Minister for Foreign Affairs Krishna Bahadur Mahara was the Minister for Information and Communications. After around one year, the company's 50 per cent shares were sold to Airbell Services Limited of Cyprus by New Digitek International Limited of Britain.
After the deal, Airbell had 50 per cent holding in the company, Sumargi's Muktishree Telecom Pvt Ltd had 40 per cent, Sumargi's wife Samjhana Aryal had five per cent, Pakistan's Mobile Telecommunication Limited three per cent and Bangladesh's Sewa Telecom two per cent. Muktishree is Sumargi's company whereas Aryal is his wife.
The company again changed its share structure in 2011. Records at the Tax Office show that Airbell sold 51 per cent of its shares to Sweden-based Teliasonera. Teliasonera's 2011 annual report also shows the purchase of the company's shares for SEK 191 million (Equivalent to Rs 2.03 billion).
The OAG records show that the company owes Rs 1.409 billion CGT to the government for these two share transactions. But, the tax amount increases by 25 per cent every year upon default. The amount doubles in four years.
Meanwhile, Chief of the Area Number 1 Internal Revenue Office, Jhalak Raj Adhikari, says investigation is underway.