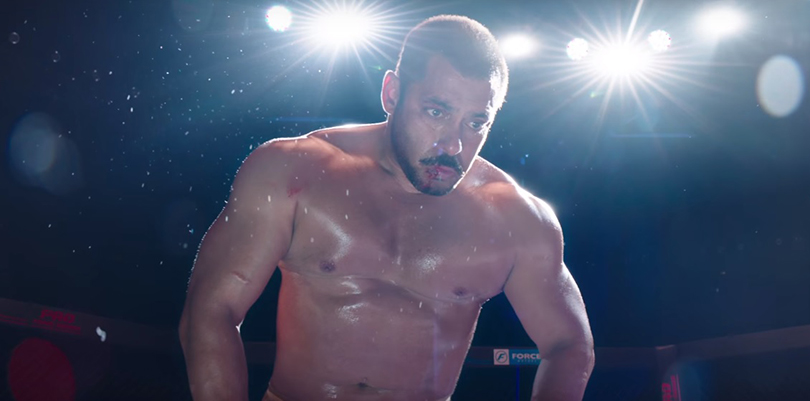 In director Ali Abbas Zafar's Sultan, an ageing wrestler seeks atonement in mixed martial arts. Photo: YRF
Although let down by its use of a generic romance drawn from all the one-for-all Bollywood fares, Sultan is vastly enjoyable with its heart at all the right places, and never letting go of its mainstream charm. The charm can be hugely attributed to Salman Khan who, after an acting career spanning decades, has become an institution in the Hindi film industry, warranting an unmatched fervour for each of his release.
With his most recent releases, we have seen Khan steadily break the archetype of typical Bollywood heroes (largely established by himself) and venture into more grounded characters–the de-evolution of Salman Khan, if you will. Like Bajrangi Bhaijaan's Pawan Kumar Chaturvedi, Sultan Ali Khan is also distinguished by an infectious charm that comes from the characters' unaffected simplicity.
What is also charming is, a Sultan unassumingly giving out answers to rhetorical questions and breaking into unyielding dance steps, just because brooding heroes are a now a cliche. How much you enjoy Sultan may largely depend on how open you are to the oddball appeal of this quintessential man-child.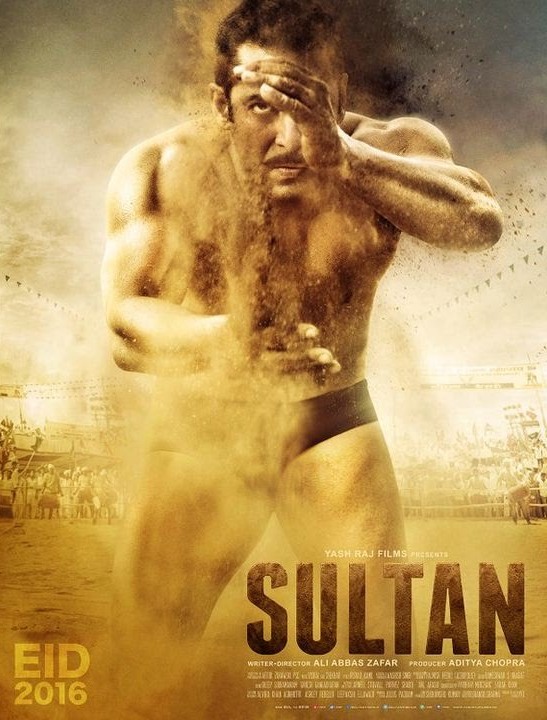 How much you enjoy Sultan may largely depend on how open you are to the oddball appeal of this quintessential man-child.
In the movie, Sultan Ali Khan (Salman Khan) starts wrestling to impress Aarfa (Anushka Sharma), a state-level wrestler and the daughter of a local coach. But as they both rise to the level of champions, overbearing pride takes over Sultan, and  that puts at risk everything the sport has given him so far.
Those who have been following Khan over the years may even draw parallels between his real life and what goes on in the film, which by the end gives way to a Scorsesian conflict of having to face one's own self  in the ultimate battle.
While Sultan Ali Khan may be a crude sketch of the self-realised characters of Martin Scorcese fuelled by existential angst, his conflict is very much real. "I can neither make you understand, nor will you understand," says Sultan in a typical manner of Imtiaz Ali's heroes when asked about how he is feeling.
Another conflict which is equally distressing is that of Aarfa, whose matrimony and more importantly a rising career may come to an end because of Sultan. In a movie which underplays many dramatic moments beautifully (the resolution scene between the leads for one), Aarfa's sacrifice of her career, for her husband and the state of patriarchy, could've been amplified much more. Sultan never exploits these moments. Instead, it focuses on beautiful moments like the ageing wrestler having to face himself in the mirror.
Is the vision that he is presented with as bloated as his ego? The movie seems to be asking.
While a more crisp editing job could've cut the slack out of the unyielding romance between the leads during the first act, the final act proceeds with a much better economy of scenes, some of which hold far more punch than the myriad MMA fighters introduced to us.
Forget all the heavy-handed usage of motivational quotes and images used in the movie. If you see Salman in Sultan, you will find the movie to be that much more effective. It is at least a lot more than movies which deviate from the mainstream just for the sake of it!
***
Also read
'Teen Ghumti' movie review: A sincere adaptation of Koirala's novel