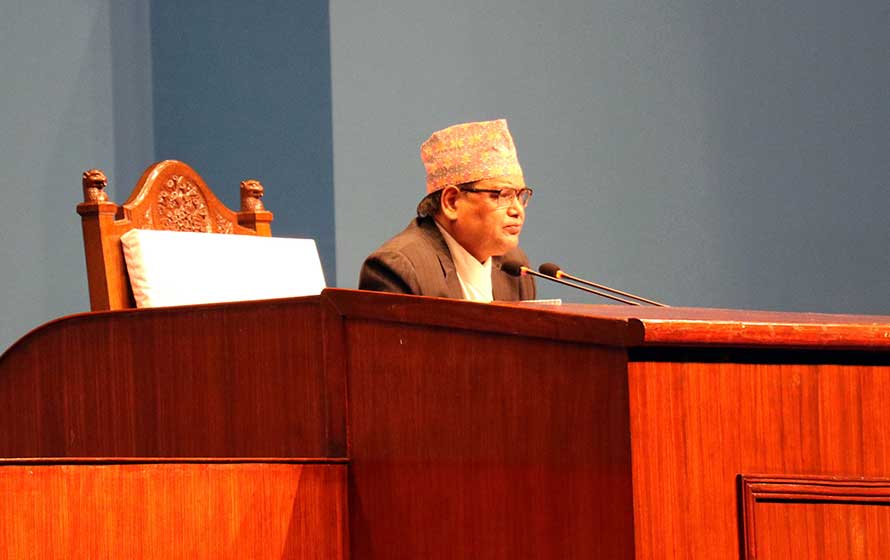 Kathmandu, August 1
Speaker Krishna Bahadur Mahara's effort to remove the obstruction in conducting House of Representatives has failed. Consequently, he postponed the meeting called for this afternoon till Monday next week, by issuing a notice.
The House leader had summoned representatives of all political parties to his chamber for a meeting this morning in his bid to convince the obstructing parties end the protest. However, the main opposition Nepali Congress and the Madhes-centric Rastriya Prajatantra Party did not agree on his proposal, and said the obstruction would continue.
It has been over three weeks since the two parties started obstructing the meeting demanding that a parliamentary committee would be formed to look into an alleged police encounter against Netra Bikram Chand 'Biplav'-led Maoist group's Sarlahi district leader Kumar Paudel and another death of a protester from the police firing in the same district. Both the incidents had happened in June.
The two parties have been claiming that both were extrajudicial killings.