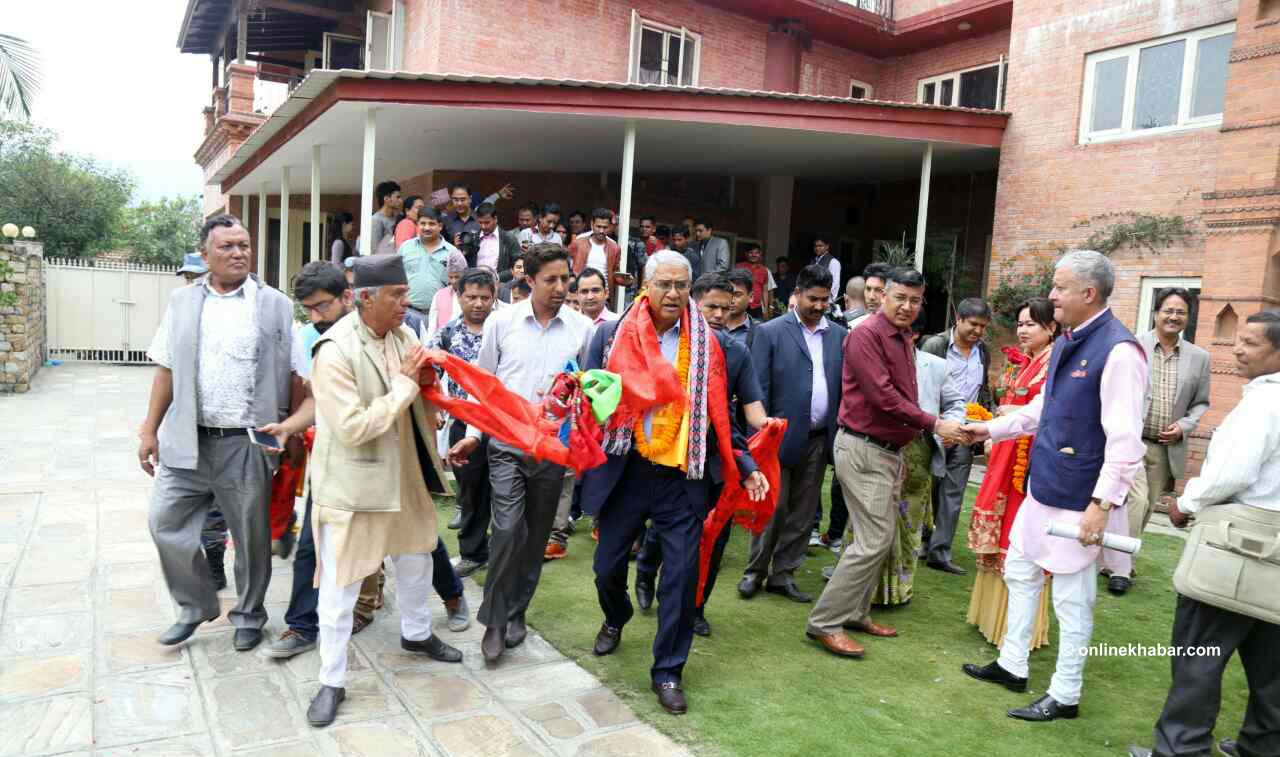 Kathmandu, June 7
The Nepali Congress' Sher Bahadur Deuba has been elected Nepal's Prime Minister with a comfortable majority in the House. When Deuba assumes office tonight, he will kickstart his fourth term as the country's top executive.
Deuba is likely to remain in office for eight months only–his government will hold provincial and federal elections and handover power to the new government by January 2018.
The 71-year-old politician holds a Bachelor's in Law and a Master's in Political Science. Though born to a family in a remote village of Asigram in Dadeldhura of far-western Nepal, Deuba now leads a luxurious life in Budhanilakantha of Kathmandu with wife Arzu Rana Deuba, also a lawmaker. Their only son lives in the UK.
Deuba has been one of the central figures of Nepali politics since the re-establishment of democracy in 1990. Deuba has always hogged the limelight for last 25 years, either for good or not so good reasons.
Here we look at are six 'open secrets' of the new Prime Minister
1.
A life of regular coincidences
Sher Bahadur Deuba's political life seems to quite linear but it has full of routine coincidences. He has been around at the right place at the right time, and that has paid him dividends. He was there when feud broke out between GP Koirala and KP Bhattarai, who considered Deuba his protégé. This helped him land the Prime Minister's post even at an early age.
There were and are many leaders contemporary to Deuba in the Nepali Congress. But, none of them has reached the top position in the government ever while Deuba is beginning his fourth term as the PM.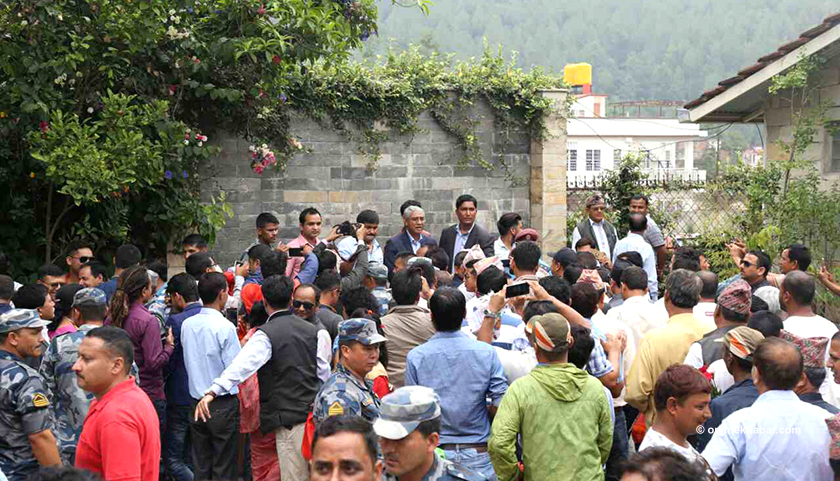 While his archrival Ram Chandra Paudel could not garner enough votes to become Prime Minister even after 17 rounds of elections, another leader Khum Bahadur Khadka, who claims to be senior to Deuba, has not even landed the job of Deputy Prime Minister once.
2.
Metamorphosis from remote far-west dweller to elite politician
When Deuba became home minister in the first government formed after the restoration of democracy in the 1990s, he was a nobody from a remote far-western village. Deuba's wife Arzu tells her close friends that she had to teach him a lot of elite etiquettes after they got hitched.
But gradually, the man with his down-to-earth nature established himself as a bridge between the forces close to the then royal family and the old Nepali Congress party. Aided by his 'aristocrat' wife, he was soon elevated to the status of a powerful leader of the elite circle in Nepali politics.
3.
Leader of all
Like US President Donald Trump and Indian PM Narendra Modi adapted themselves to champion the cause of the corporate class, Sher Bahadur Deuba in Nepal is also trying to position himself as a pro-corporate PM.
As the Nepali society struggles with instability and protracted transition, the people are tired of corruption and failure of governance. In this circumstance, a leader should be able to represent all classes and groups. Deuba is a perfect strategist for that. The pro-Hindu and royalist forces, corporate leaders, top bureaucrats, traders, non-government actors and even the people from middle and lower classes have their hopes pinned on him. No one is sure whose interest he is going to prioritise.
4.
Blend of fame and notoriety
Sher Bahadur Deuba is a blend of fame and notoriety. He has been equally been idolised and demonised. His past record shows that he has both positive and negative traits. Perhaps, he is waiting for an opportunity to show his true colours as this will be an opportunity for him to make history.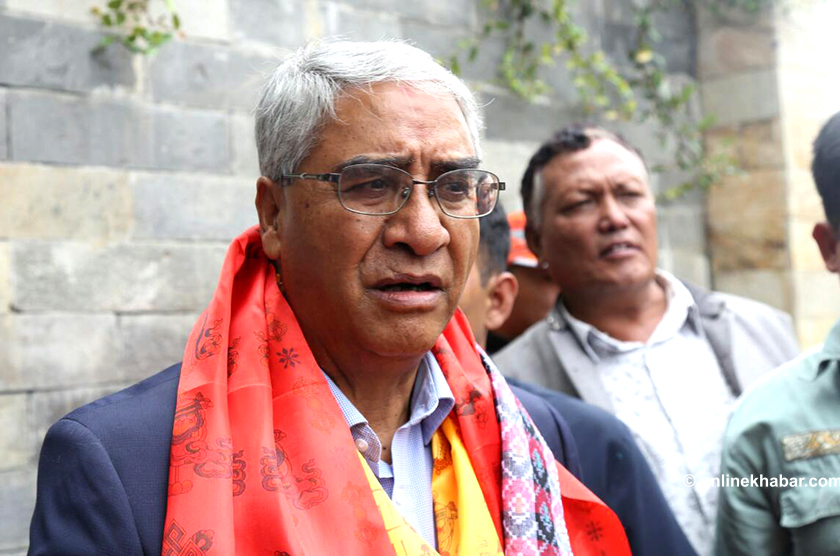 During his various stints as Prime Minister, Deuba formed various commissions and committees to upgrade the quality of life of the socially marginalised, including the indigenous, Dalits, Kamaiyas and people of the Karnali. He had a soft corner for the Maoists during the armed conflict and easily accepted republicanism after the 2006 People's Movement.
Deuba, however, earned ill-repute for accepting then King Gyanendra Shah's offer to become Prime Minister in early 2000s. Later, the King ousted him, but public discourses always present him as the perpetrator, and not the victim.
5.
'Paper tiger'
Though many interest groups see him as a source of hope, Sher Bahadur Deuba is a 'paper tiger' for some other groups as he has never spoken against any ideology. Secularists fear that he could side with those demanding the reinstatement of Hindu state, pro-Hindu forces fear if he would ditch their agenda. Pro-ethnic identity forces fear he could deprive them of their rights. Madheshis are equally anxious.
The CPN-UML does not want to see Deuba 'congressise' the whole nation and isolate the UML. Foreign powers including India, China and the West also have little clue about what he is up to.
6.
A common man
Like a common man, Deuba has both positive and negative attributes. He has a good sense of humour. He is well aware that people find it difficult to understand what says, hence he is a man of few words.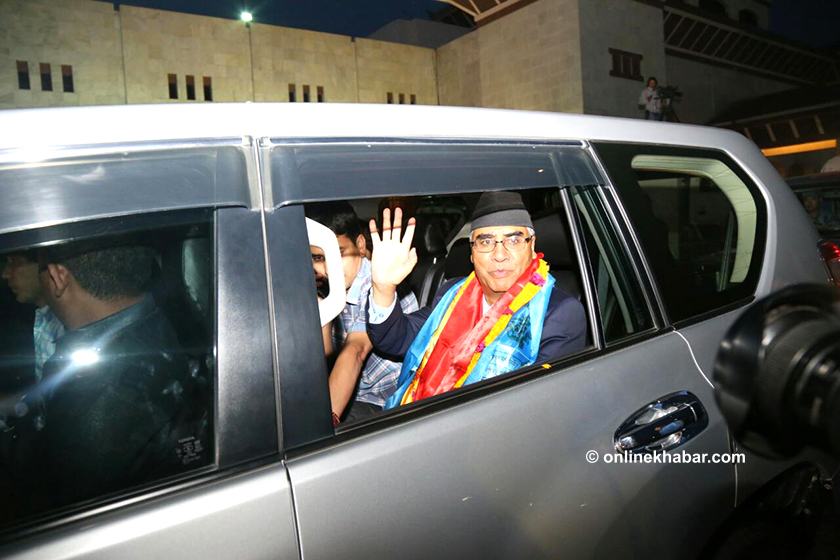 It is said that he is quite lazy and drinks 'more than normal'.
He is a pragmatic politician who has been able to convince leaders of rival camps to follow his lead.
Deuba's term as the PM this time could be the final opportunity for him to prove himself as a statesman. So far, he has earned both appreciations and criticism for his work. If he can perform well in this innings, he will be a remembered in history as a statesman. If not, the next eight months will the downfall of another politician.