Beyond the familiarity of Nagarkot and Dolalghat, further beyond the beaten path to Kodari lies the districts of Sindhupalchowk, Dolakha and Sindhuli. Oddly familiar but stunningly beautiful, this region houses some of the most well kept secrets of the country.
1.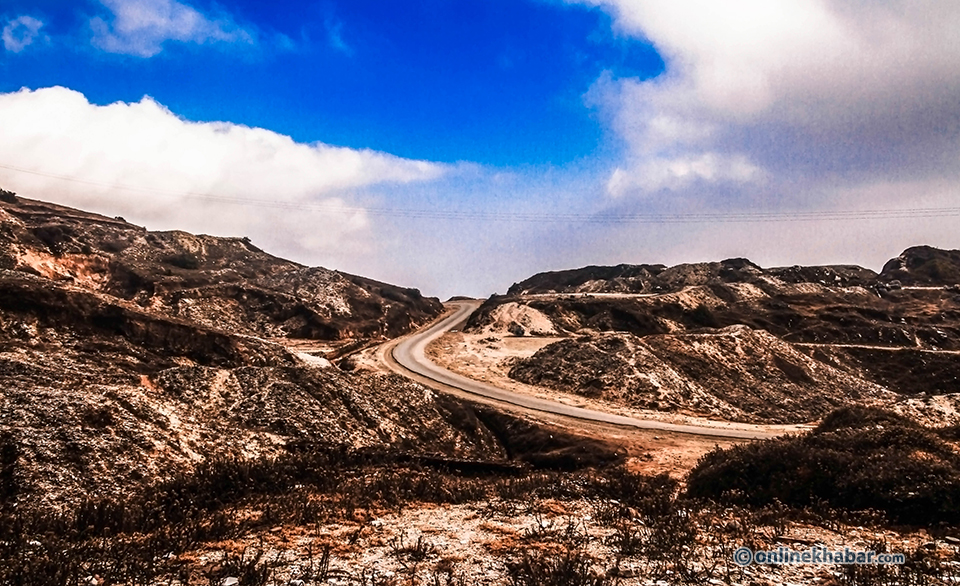 Kharidhunga (3000m) is located at Jethal village in Sindhupalchowk district. The town is covered with thick blanket of snow during winters and is located at the border of Dolakha and Sindhupalchowk district.
Regardless of the season, film units capturing the region's wild beauty in camera is a common sight here. The region's accessibility from Kathmandu and its proximity to Gaurishankar himal makes the place a near perfect backdrop for not only filmmakers but also those adventurous enough to venture out of Lakuribhanjyang and Dolalghat.
2.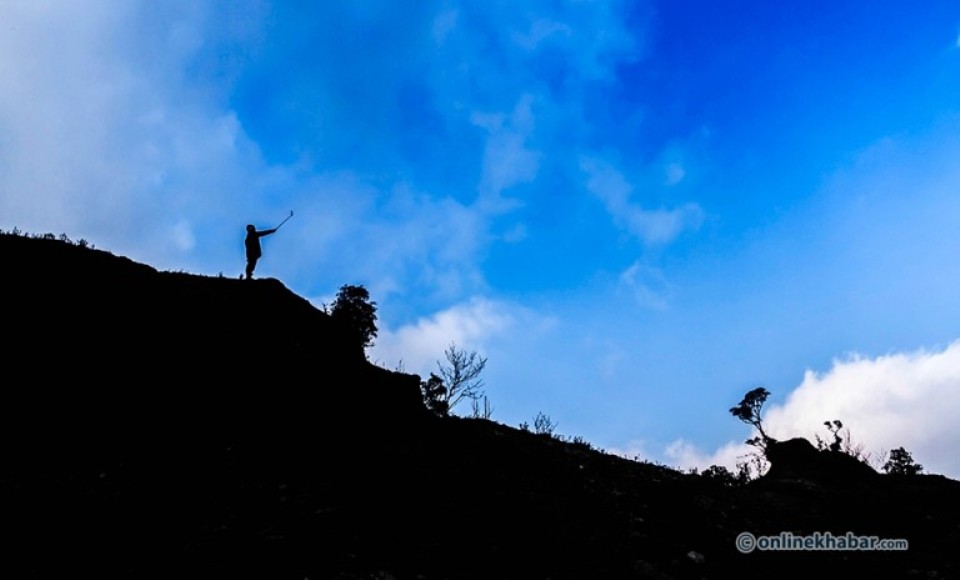 The town is mostly traversed by domestic tourists looking for a short respite from their daily lives. The meandering roads of the Lamosangu – Ramechhap highway that cuts through this region also welcomes thrill seekers always eager to take their bikes for a spin.
3.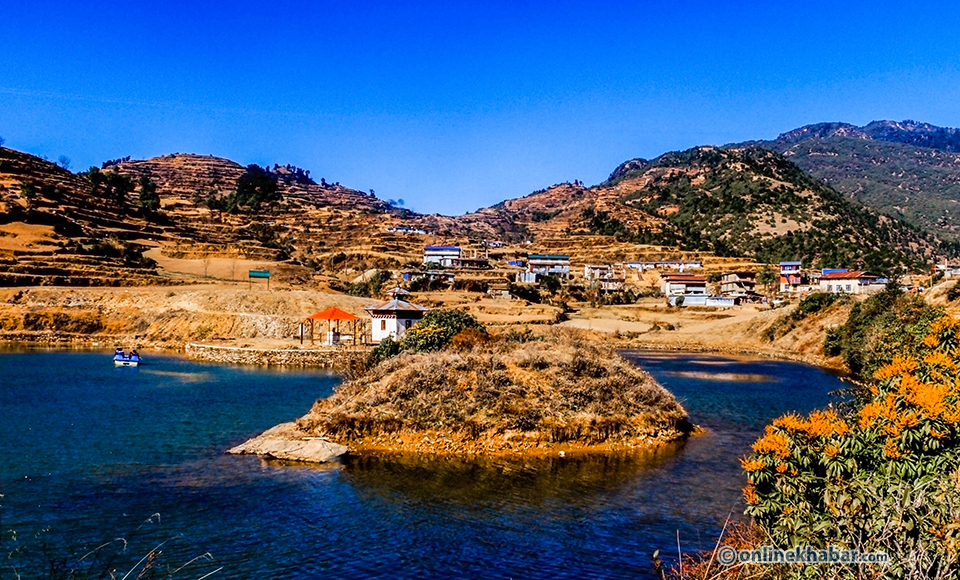 In the west of Kharidhunga lies a pristine lake that seems to be quaintly spreading in all directions. Its calm waters covers an area of almost 2-3 bigha and houses a temple at its centre. Boats are also available to rent.
4.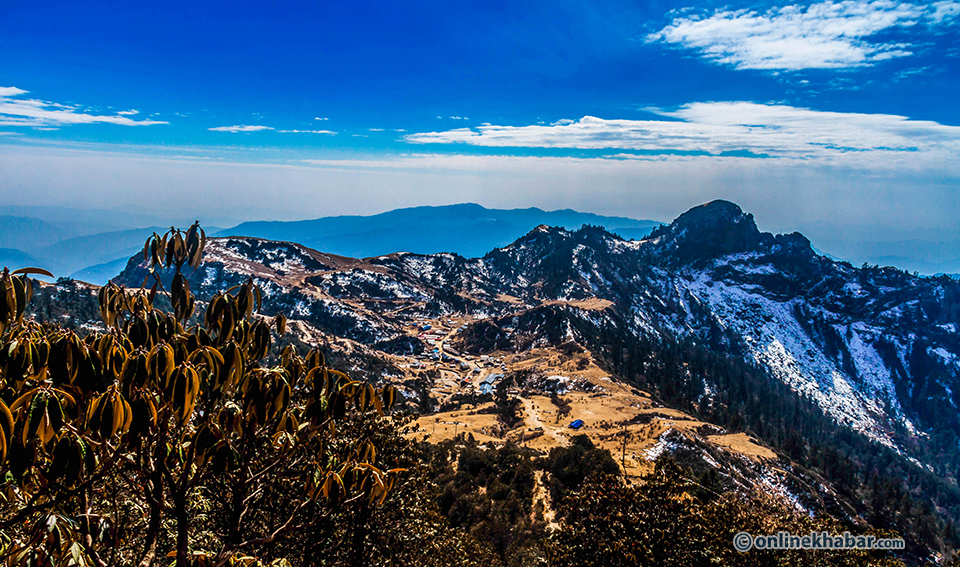 Several hours away from Kharidhunga in Dolakha district lies Kuri, a small valley perched within hillocks that serve as the perfect vantage points. From sunset and sunrise in its east and west end the hills surrounding the valley is also impossibly near the mountain range in the north.
Over the years, the valley has grown into a small tourist town with 10-15 tea houses for food and accommodation. The town also sells artisanal cheeses that is exclusive to the region. The teahouses also sell Padamchal (Rheum Emodi) tea, a herb-based tea believed to lower blood pressure.
5.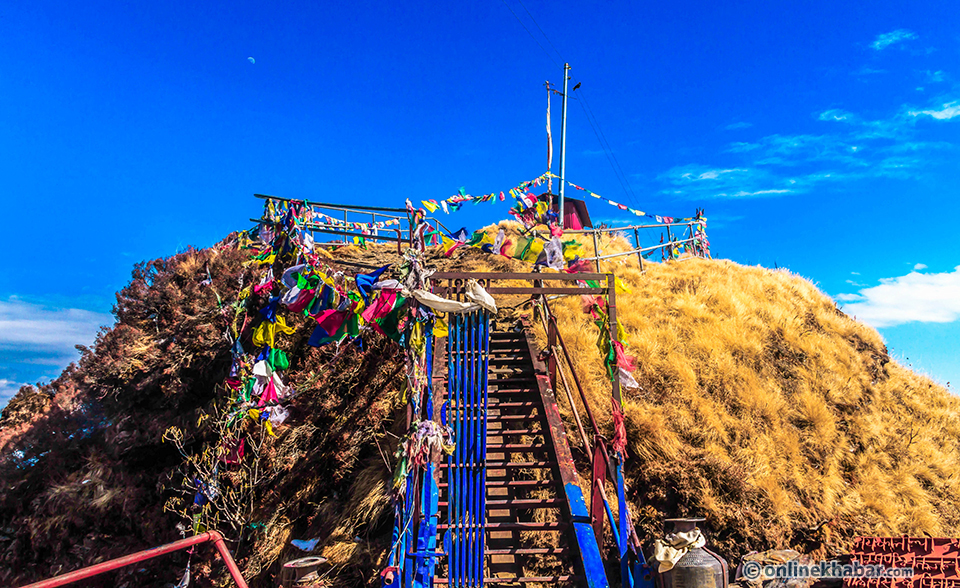 A short hike away from the town lies the temple of Kalinchok (4000m). This temple, dedicated to the Hindu goddess of Kali, stands at the top of the hill at the valley's northwest end and stands firmly in the midst of eerie silence that is only perturbed by the occasional wind passing through the area.
The hike to the temple complex will cover a stretch of 5 km.
6.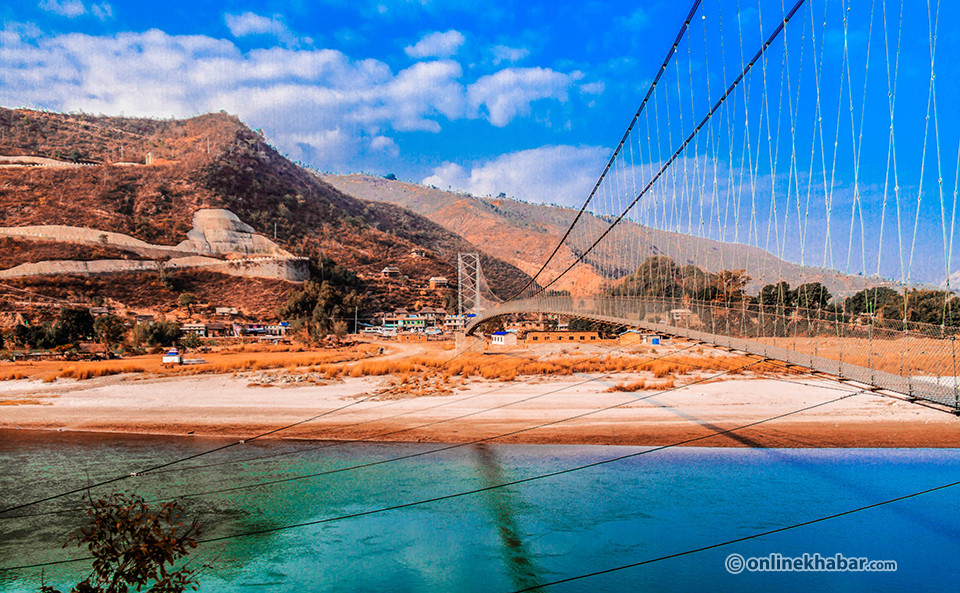 Further way from Sindhupalchowk and Dolakha district lies Sindhuli. This bridge is located at Mulkharka, on the way to Dolakha from Sindhupalchowk. The settlement across the bridge is Mulkot. Further away from the bridge, lies the distinct pattern of BP highway which cuts through and drops deep from the hills of the area.
7.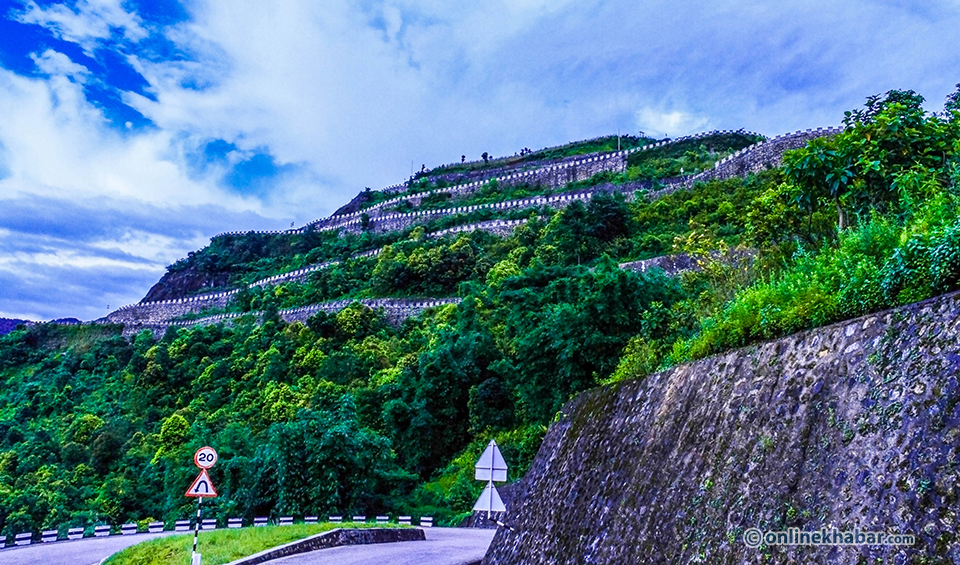 At Sindhuligadi, the highway cuts an even more distinct pattern as it passes through the region. Crisscrossing an entire hill at certain portions, the BP highway makes for an amusing sight.
***
Also read
Road to liberation: Mustang's allure in 5 photos
Here's how you can escape Kathmandu, without leaving it!
In 6 photos: Cycling through the Annapurna region