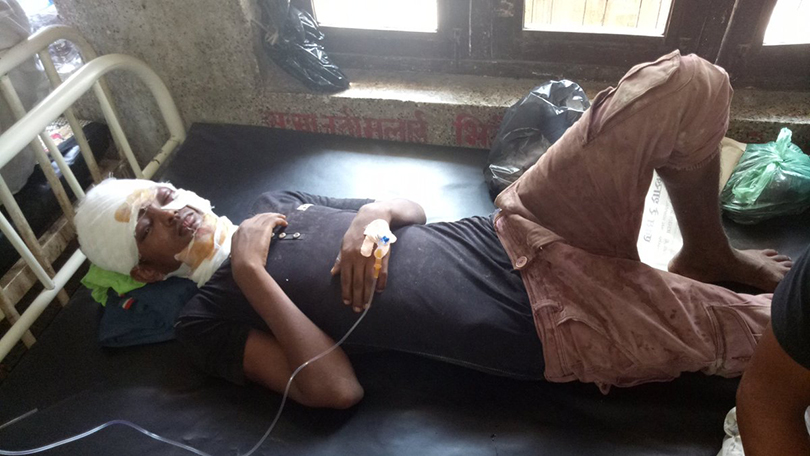 Dhanusha, September 17
Cadres of Nepali Congress and CPN-UML have engaged in a clash in Nagarain Municipality of Dhanusha district on Saturday midnight.
They had the clash during the silence period announced by the Election Commission, during which parties are restricted from conducting publicity campaigns, ahead of voting under local level elections, scheduled for Monday.
Meanwhile, the two parties have blamed each-other for the violence.
Congress mayoral candidate Parameshwor Yadav says around 100 UML cadres attacked his cadres at his home last night.
He says the UML cadres were under the influence of alcohol and they vandalised his house, some furniture and a motorcycle also.
UML, however, says Congress cadres entered houses of its cadres and resorted to attack.
Former Home Minister and lawmaker Bimalendra Nidhi mobilised his cadres and provided the security from police for the attacks, the opposition party has claimed.
UML leader Raghubir Mahaseth says around 70 party cadres have been displaced after the premeditated attack.
Some cadres from both the sides have sustained injuries and are undergoing treatment at local health facilities.