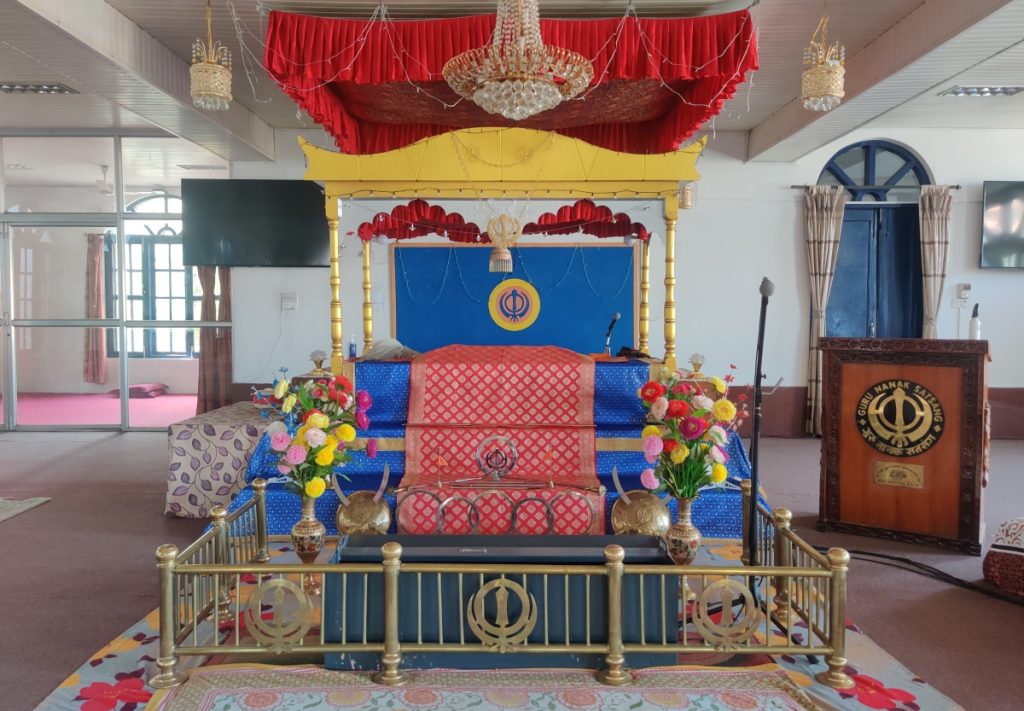 Krishna Prasad Kadariya (72) lives inside the Pashupatinath temple premises. He wakes up at 2 am every day, takes a bath and does his nitya puja (daily worshipping rituals). Then, he opens up the door of a gurdwara in Nirmal Akhada and takes out the Guru Granth Sahib by 4 am. As a ritual, this follower of Sikhism in Nepal folds his hands, bows his head and leaves the holy book open (prakash). He goes by his work all day and then in the evening closes the book and keeps it at rest (sukhaasana) in the evening. This is a cycle of rituals equivalent to humans waking up and sleeping daily.
For more than three decades now, he has been working inside the Pashupatinath premises as a priest and caretaker of the gurdwara. But, Kadariya is not a Sikh; he is a follower of Vedic Sanatan Dharma (Hinduism) and believes strongly in Pashupatinath. "This work does not bar me from performing the rituals because of my religion. And, it has also kept me close to Pashupatinath," he says, "Every day a mul-mala (garland) goes from the gurdwara to Pashupatinath as an offering and I am privileged to do so, and I would want to continue this for many years to come as well."
On the other side of the city, in the north of the Shova Bhagawati temple, near Khusibu, is 45-year-old Laxmi Karki, who also spends her day like Kadariya. Starting her day at around 6 am, she takes out the holy book for "prakash" and takes care of the gurdwara all day and closes the book for sukhaasana. Karki is also a Hindu devotee in practice.
Both Kadariya and Karki believe that there is a lot to learn from Sikhism and the words of Guru Nanak. Yet, as the Sikh community in Nepal gears up to celebrate the 552nd Guru Nanak Jayanti or Gurparva this year, Sikhism in Nepal continues to be underwhelmed in several aspects.
Understanding Sikhism
Sikhism is a religion mostly practised in the Punjab state of India, but the religion found its way to Nepal following the footsteps of Guru Nanak.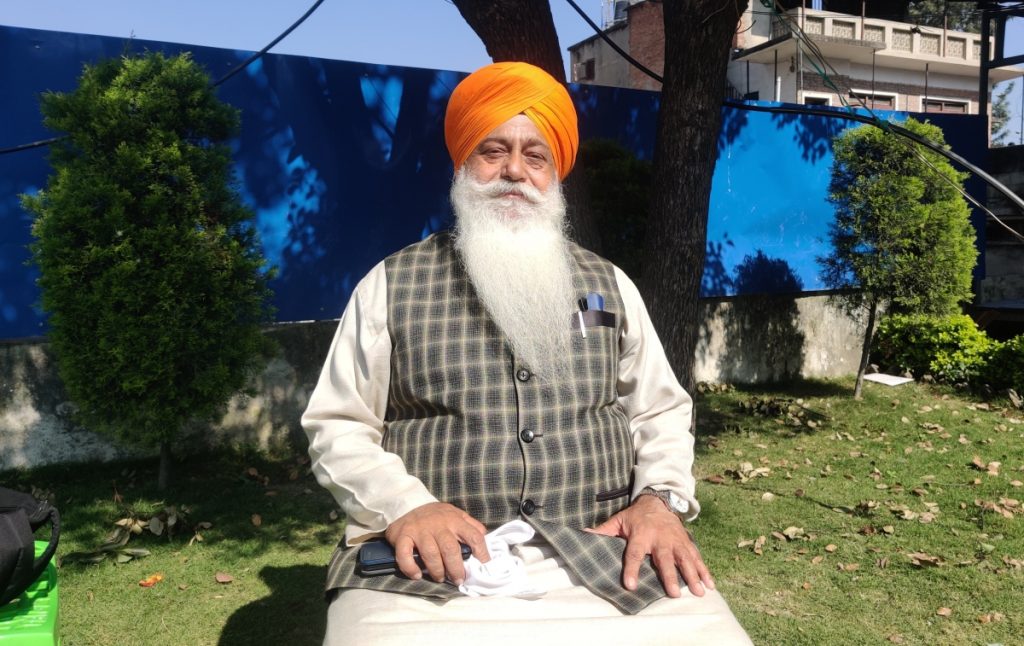 Gyani Gurbakhsh Singh (64), a Sikh priest at Kupondole-based Gurdwara Guru Nanak Satsang, explains, "About 500 years ago, Guru Nanak came to Nepal. He stayed at different places in Kathmandu and preached his words, talked about the right way of life. Many sages, priests and commoners came and sat in front of him and believed his words. And, that marked the start of Sikhism in Nepal."
"The places he preached at are today made into gurdwaras," he adds, saying anyone who wants to learn and embrace the teachings of Guru Nanak is welcome to do so with doors of gurdwara always open to them.
But, the main priest is saddened that many misinterpret and vaguely misunderstand Sikhs and Sikhism in Nepal. Singh, who identifies himself as a Nepali Sikh, says, "I am a Nepali, but my appearance is misunderstood by many. I accept the words of Guru Nanak Sahib, I do not cut my hair, wear a pagadi, wear a kadaa and hold a kirpan (a kind of knife). But, this is a matter of prejudice and those who do not understand either fear or pass comments that are not correct."
"The reason why we do not cut our hair is that Guru Nanak says our hair is our source of energy, so we do not cut the source. The pagadi is to protect the head, where lies our identity [much like a CPU of a computer]. We carry a weapon with us to always be ready to fight and protect others and the kadaa is to protect our hands that carry the weapons and fight. It is all a reasonable ask and for us to be protectors and serve people. All this does not talk about which country we belong to," Singh stresses.
Singh, a popular face among all Sikhs in Nepal, wants people to first learn the difference.
"Many Punjabis, the residents of Punjab, follow Sikhism. But, not all who follow Sikhism or adorn pagadi are Punjabis. I am a Nepali, not Punjabi or Indian. My forefathers were Nepali Sikhs, and so am I."
So, he says, they are just like others. "There are people who follow different religions, we are also the same."
The underwhelming aspects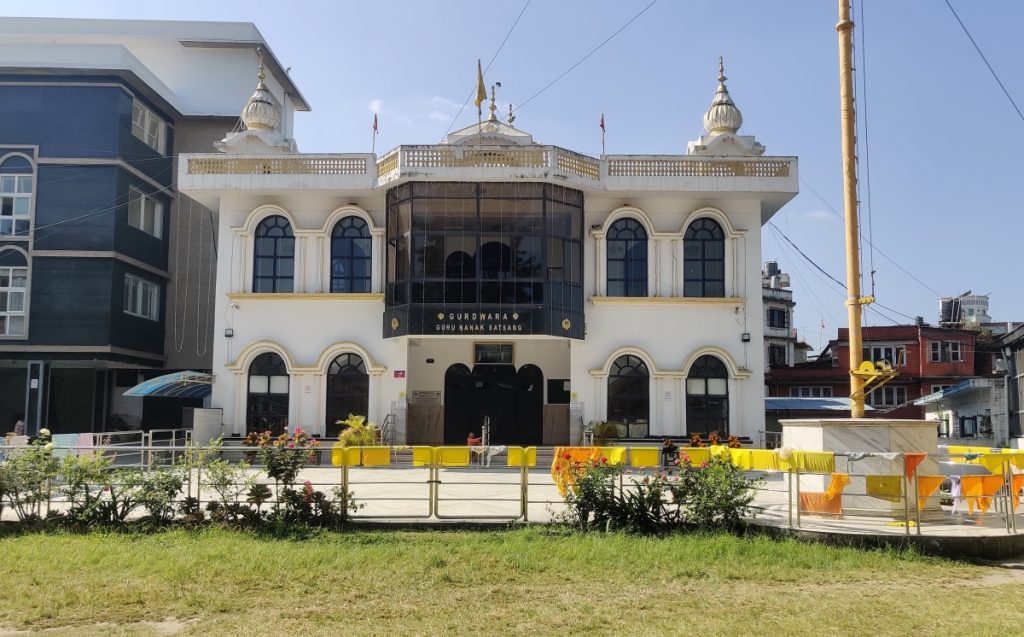 Sikhism in Nepal has been in practice for a long. People reach Kupondole to offer their prayers to Guru Nanak and every year on Guru Nanak Jayanti, they get together and organise langar (a feast) to mark the day. However, apart from the Kudpondole-based gurdwara, there are not many who know that there are other gurdwaras in Kathmandu.
There are two inside the Pashupatinath area, but people are unaware of the existence of Sikhism in Nepal.
Other gurdwaras are also not as extravagant as the ones in Kupondole. Be it in Pashupati, Shova Bhagawati or Balaju, these gurdwaras are nestled away from the public eye, operating all in hush-hush, and in the shadow of Hindu temples. gurdwaras here have scattered, limited or no audience in the day except on Guru Nanak Jayanti. Caretakers Kadariya and Karki are the caretakers, but they leave the space locked, only to open when visitors come in and for sukhaasana.
Outside these gurdwaras, people are still unaware of the religion. Even residents around the gurdwaras believe that only Punjabis come in to offer their prayers. Even Singh, outside the gurdwara's premises, faces a great ordeal to make people understand the values of Sikhism. "Unless someone comes here to know more, people outside are not easy to talk to," he complains.
People's conversion to Sikhism in Nepal is another topic that gets heavily misunderstood. Though a caretaker of the gurdwara, even Kadariya holds a strong opinion that changing one's religion and following another religion is not right but says, "Guru Nanak's words are true and we can follow them without changing our religion too."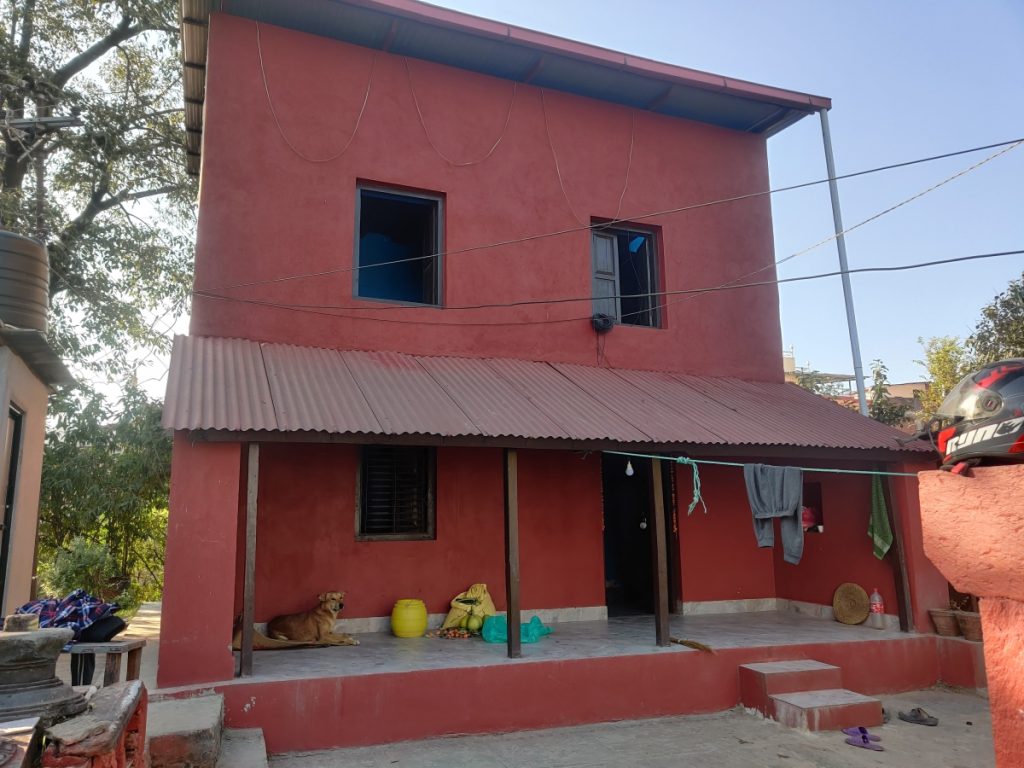 Likewise, Karki adds, "My family follows Hinduism; I could not just drop the religion. But if one can follow the words of Guru Nanak, of avoiding alcohol, cigarettes, meat and tobacco, it does result in a healthy lifestyle."
Though Kadariya disapproves, some people have changed their religion and now follow Sikhism in Nepal. A woman who reached Kupondole shares that she was the first in the family to follow Sikhism some 50 years ago and now her children do too.
But, Singh still has some grievances to pour, "There are people who understand, who come and serve here, pay their respects and donate to the needy like on Gurparva. And, some people follow blindly because their family follows the religion. The latter are not true followers. If you have to follow any religion, follow them only after you understand it or make attempts to understand it at the very least. That's the word of Guru Nanak and that is how it should be."
Sikhs in Nepal are likely to continue to face underwhelming exposure. Nevertheless, as the Guru Nanak Jayanti nears, the gurdwara in Kupondole is gearing up to prepare for the langar and the celebration for the day including the 48-hour-long akhanda paath.
---
Originally published in November 2021