I was hoping the flight from Pokhara to Jomsom would be a flight into a time warped zone. Instead, I found a place that seemingly took its cues for growth from Thamel, Kathmandu. But that was after I had gotten over the view from Jomsom's airport. I don't fly thousands of kilometers a year but I am willing to bet that there is not another airport in the world that can better the sight of Mt. Nilgiri (North) rising, it seems, from the tarmac. The airport is also the only one I have been in so far where you want to linger after you have got off the plane.
The arrival was perfect but soon after, the romanticism nosedived. Jomsom was a collection of lodges and restaurants on either side of a dirt road on which motorbikes sputtered and jeeps rumbled by. There was apple pie galore, but no yaks. To my horror, an ATM snuggled between two stores. No mule trains, no rugged traders or herders. The only thing faintly old-fashioned was Indian pilgrims dressed in sweaters and monkey caps. It was clear I was a decade or so too late for the old Jomsom.

"The arrival was perfect but soon after, the romanticism nosedived." Photos: (Opener) benhilty/Flickr (Above; clockwise) cchrisj/Flickr, cchrisj/Flickr, cchrisj/Flickr, stewie811/Flickr.
But the legendary winds arrived on time. Soon the Kali Gandaki had a stream of dust flowing right above it. At that hour, Jomsom was the classic frontier town: wind, dust, emptiness. Lingering over coffee and pies and reading books in the sunlight seemed the thing to do here. I would have waddled in despair at having arrived in the once-forbidden region after café lattes and croissants, but fortunately I was in the company of an old timer. He told me that the interesting stuff was across the river.
Across the river was Thini, a village where houses still had stacks of firewood lining the edges of their rammed-earth terraces. But when we arrived it was deserted: alleys were empty, doors slammed shut. A man told us that there was a big ceremony at the village monastery. Minutes later we were stuffing ourselves with fried rice and chicken curry. We could see Jomsom from the monastery. It was a dreary sight, a place whose sole appeal was a runway. The walk back was lovely. Wheat plants swayed in the wind, a green sea made more appealing by the expanse of dun mountains all around.

Like any other place that has cemented its name on a tourist's wish list, Jomsom has cast off its indigenous character. It needed to: comfort and convenience are cornerstones of tourism. Photos: (Clockwise) Sharada Prasad CS/Flickr; Erik Törner/Flickr, Erik Törner/Flickr, Erik Törner/Flickr
Jomsom's best moment is twilight. As darkness gathers, the town's crass buildings turn inconspicuous. Only the tallest peaks retain their color, going from white to golden to inky within seconds. Romanticism (or its ghost) slinks out again as you forget that you are in a place that has several daily flights. You are among the mountains, and that is enough to make you think you are in a different world, one that is not completely in the talons of technology yet.
Like any other place that has cemented its name on a tourist's wish list, Jomsom has cast off its indigenous character. It needed to: comfort and convenience are cornerstones of tourism. And because it has, we get to withdraw money from a machine if we run out of cash while there. It's a big loss for any romantic to arrive in a place you read about as worlds away only to find it's a replica of a corner of your city. But at least there is a cup of latte and a slice of apple pie to munch on as you lament the change and console yourself with a view of a mountain's tip turning into gold.■
---
Checklist

Photos: (Above) benhilty/Flickr; (Below, clockwise) Erik Törner/Flickr, Stefan Kellner/Flickr, Robert Hutton/Flickr, Erik Törner/Flickr, Stefan Kellner/Flickr.
Getting There

There are three to four flights every day from Pokhara to Jomsom. A dirt road goes all the way up to Jomsom. You can get buses or 4WD jeeps from Beni. It takes close to nine hours on this road to get to Jomsom. Trekking is still the best way to get to Jomsom. The trek from Beni to Jomsom takes between four to five days.
While in Jomsom

Mustang Eco Museum
Located at the western end of town, this museum has a wonderful collection of artifacts. The display includes cultural objects as well as specimens of Mustang's natural resources, including a section on herbal medicines. The museum also has a Buddhist chapel replica.
Annapurna Conservation Area Project (ACAP) office
If you are into the region's flora and fauna, then the ACAP office is the place to be. Its collection of photos of wild animals and birds is also reason enough for a visit.
Thini Gompa
Besides the quaintness of its architecture, Thini village also has a cultural and spiritual gem—the Thini Gompa, which was originally a Bon monastery.
Dumba Lake
Located a leisurely two-hour walk from Thini is Dumba Lake. This body of water is revered by the locals and thus swimming is prohibited in it. Even the most secular person is bound to be captivated by the lake's stunning colors.
Along the Kali Gandaki
Walk along the Kali Gandaki to get a closer feel of the region's geography. The river bank is flatter and wider at the northern end of town, making walking pleasanter. Continue upriver (north) from there for some spectacular rock formations. While on the river bed look for saligram, ammonite fossils revered by Hindus for its association with the god Vishnu.
The Apple Capital
Jomsom's attractions are limited and the banality of the architecture and the aridity of the surroundings create a yearning for a place with a more traditional feel. The answer is down the road (south) in Marpha. It's narrow paved street and white houses have been preserved beautifully. The road is several hundred meters away from the village, screened by apple orchards.
Where to Stay

Hotel Tilicho has clean rooms and a lovely, spacious dining area with great views of Nilgiri. Om's Home is an expensive place, but it has the history, among other things, to justify the price. Bollywood stars Amitabh Bachchan and Danny Denzongpa stayed here when they were in town to shoot Khuda Gawah.
Where to eat

Step into any of Jomsom's many restaurants, and you will be served wonderful Nepali, Indian, Continental and Chinese dishes. For dessert, there is a bakery at the northern end of town.
We recommend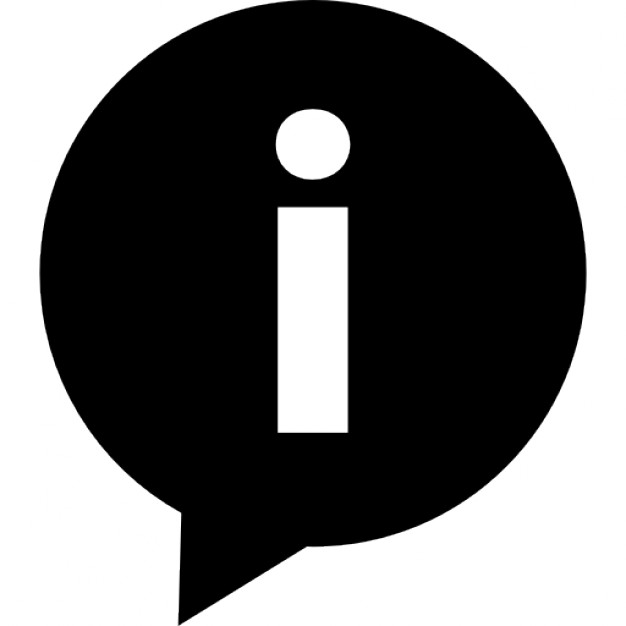 Altitude, dryness and cold are relentless in their attacks on your skin in Jomsom, making sunscreen and hats indispensible. Don't forget to take sunglasses for protection against the daily dust storms.
Permits & Entry Fees

There is an entry fee for the Annapurna Conservation Area Project (ACAP). You can pay the fee in Jomsom, but it's always better to get it done in Kathmandu or Pokhara. Foreigners also need to pay for the Trekking Information Management System (TIMS), which is available at the Trekking Agencies' Association of Nepal (TAAN) office in Kathmandu.
***
More by the author
A world across the river Rapti
In Nepal's medieval Newar town Bandipur, a pedestrian's utopia
Silhouettes and Silence in Nepal's Begnas Lake