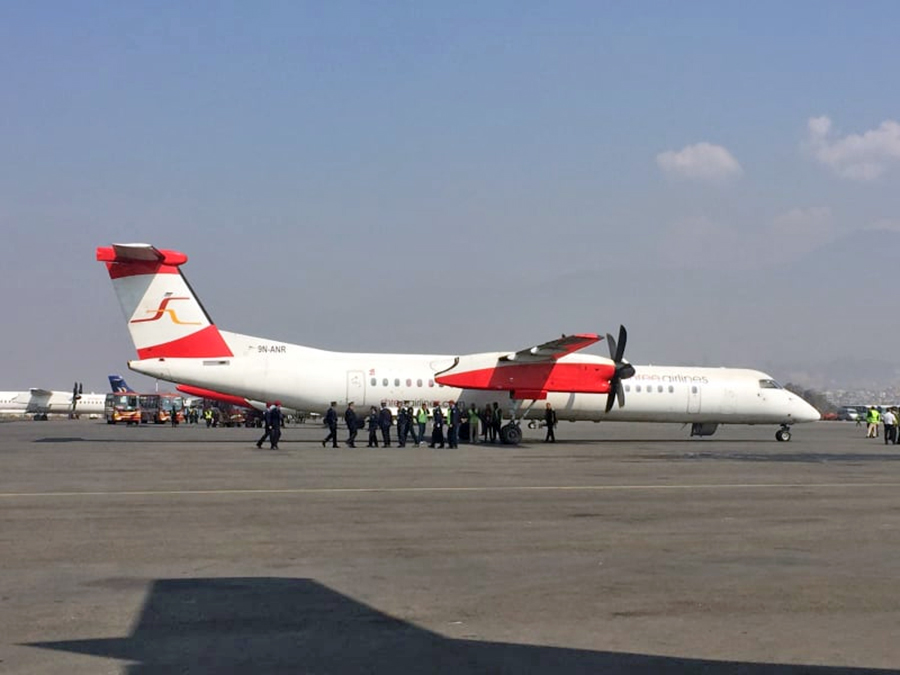 Kathmandu, March 12
The Civil Aviation Authority of Nepal (CAAN) has ended the suspension imposed on Shree Airlines, barring it from carrying out the flights, after technical tests of all the aircraft of the company.
The company's corporate manager Anil Manandhar says the regulatory body lifted the suspension letting it resume operations on Saturday.
The company claims all of the aircraft are safe to fly.
Earlier on Friday, the regulator barred Shree Airlines from carrying out flights until the next notice following the indication of fire in an aircraft's engine.
After the emergency landing of the aircraft at the Kathmandu airport on Thursday, the aviation regulator decided to impose a suspension considering air safety concerns, according to an official.