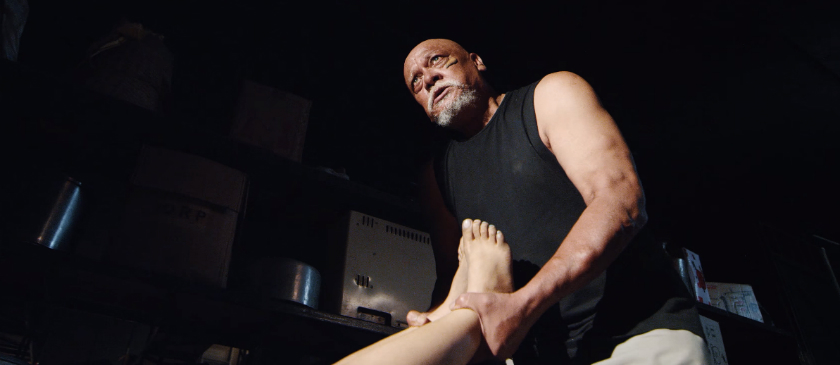 Before we begin, this movie is not related to PM Sher Bahadur Deuba.
Veteran actor Sunil Thapa makes a comeback after a few years with a suspense/thriller Sher Bahadur. Directed by R. Rajbanshi, Sher Bahadur takes inspiration from the Hollywood flick 'Death Note'.
Not your typical Nepali movie, Sher Bahadur is a thriller that revolves around the lives of three friends who attempt to rob houses by conning the owners. Their aim is to steal enough money so that they can start a new life away from Dharan, where the movie is set.
Kumar (Karma) wants to open his own garage while Maya (Menuka Pradhan) tired of dancing in a bar wants to go to Kathmandu and take her missing sister's daughter along with her. Bihari (Rabindra Jha) just wants to lead a luxurious life and is also in love with Maya. They decide to up their game and rob the house of a blind army veteran Sher Bahadur (Sunil Thapa). But he isn't parting with his money that easily.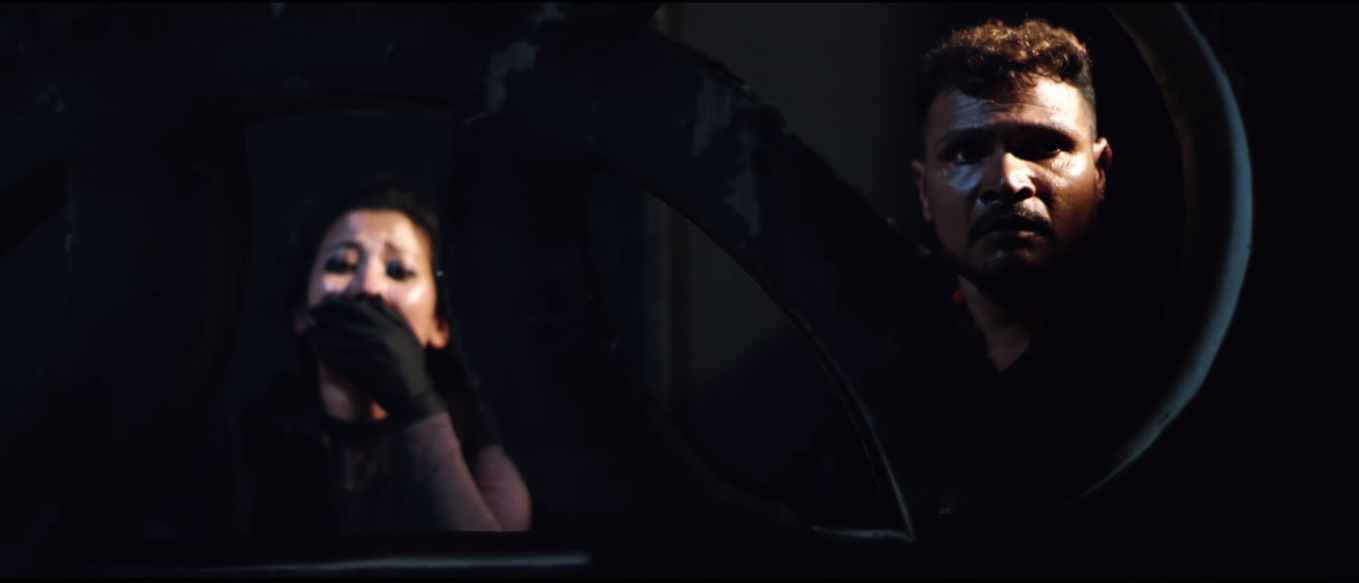 The actors have done a decent job as both Karma and Jha once again showed their versatility. Thapa stands out from the lot, along with Pradhan who plays her role naturally. The first 30 minutes of the flick is spent on introducing the characters; the story does not move forward. It only starts to get a bit interesting after the audience see Sunill Thapa. But as the trio attempts to rob the house, the first half ends leaving the audience on the edge of their seat.
The second half builds up quite interestingly, but fizzles out, that too taking its own time. Ironically, the part of the movie in which the actors speak the least is the most interesting. The main 'suspense' of the movie does try to keep the audience engaged, but that too does not accomplish the mission.
The sound quality is quite poor and too loud at times. The audio synchronisation is spotty and could have been looked at in post-production. When Menuka Pradhan shouts, the audio sounds completely out of place. The direction also could have been a bit better. There are times you feel the lack of flow in the story-telling. By the end of the movie, you, like many members of the audience in the theatre, could feel that the film 'just doesn't end'.
If you're tired of watching the traditional Nepali flicks, then the movie is a decent watch. But for those who have higher expectations, the movie may be a tad disappointing.
Genre: Suspense
Director: R. Rajbanshi
Cast: Sunil Thapa, Menuka Pradhan, Karma, Rabindra Jha
Screening in cinemas near you