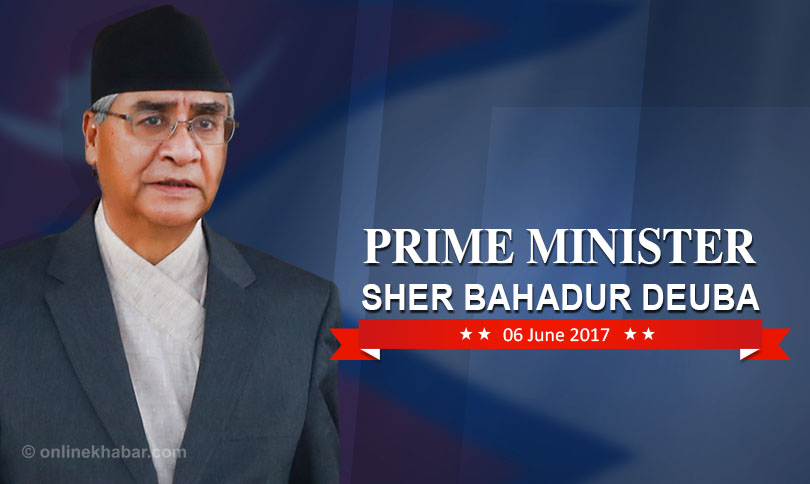 Kathmandu, June 6
Nepal's Parliament on Tuesday elected Nepali Congress President Sher Bahadur Deuba the Prime Minister.
The chief of the largest political party in the House will rule the Himalayan country till January next year as the constitution requires him to hold provincial and federal elections by then before handing over the power to the newly elected government.
It is his fourth stint, but the first one after the establishment of republicanism, as the chief executive of Nepal.
During the voting held at the Parliament meeting today, Deuba garnered 388 votes whereas 170 votes had been cast against him.
Total 558 lawmakers were present during the meeting today.
Total 297 votes were needed for him to become elected the PM from the 593-member House.
The third force in the House, the CPN-Maoist Centre, had extended its support to Deuba. Likewise, the Rastriya Prajatantra Party, the Rastriya Janata Party, the Federal Socialist Forum-Nepal and some friend parties also voted for him.
The second largest party CPN-UML, the CPN-ML, the Nepal Workers and Peasants Party and some other small parties were against Deuba.
While filing his candidacy before the House, Deuba had said he would work to promote national unity, nationality, economic development and peace in the country.
He also expressed commitment to hold provincial and federal elections on time.
Outgoing Prime Minister and CPN-Maoist Centre Pushpa Kamal Dahal had proposed Deuba's name for voting whereas Deuba's own Nepali Congress' senior leader Ram Chandra Paudel among others had seconded the proposal.
It is expected that Deuba will take the oath of office and secrecy from the President and form a small Cabinet tomorrow itself.
The CPN-MC, the RPP and some other parties will join the coalition government.