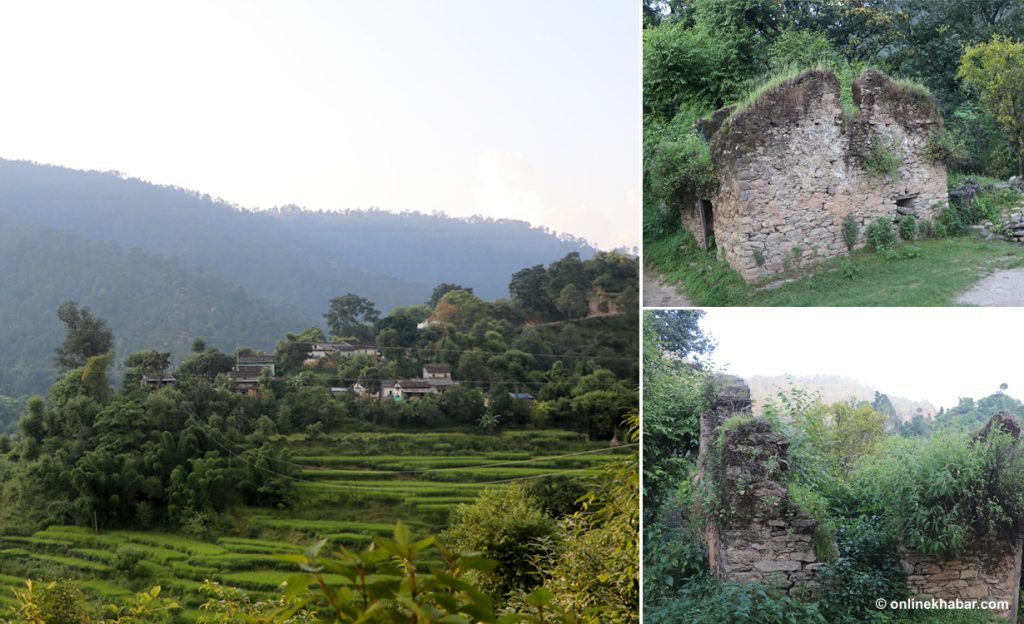 "A major issue we have in Asigram is we need a helipad," says Gagan Singh Sarki. "I've already filed an application for it too."
Sarki is a local from Asigram, the village in the Dadeldhura district where Prime Minister Sher Bahadur Deuba spent his childhood. Sarki is the vice-chair of Deuba's Nepali Congress party's Asigram local committee.
We met Sarki close to Deuba's home. As we were talking, he tried his best to hide different problems that surround the village. But, he was not helped by other locals who told how they were having to face so many issues despite the village being home to the prime minister of the country. The helipad was the last of their concerns.
Development awaited for long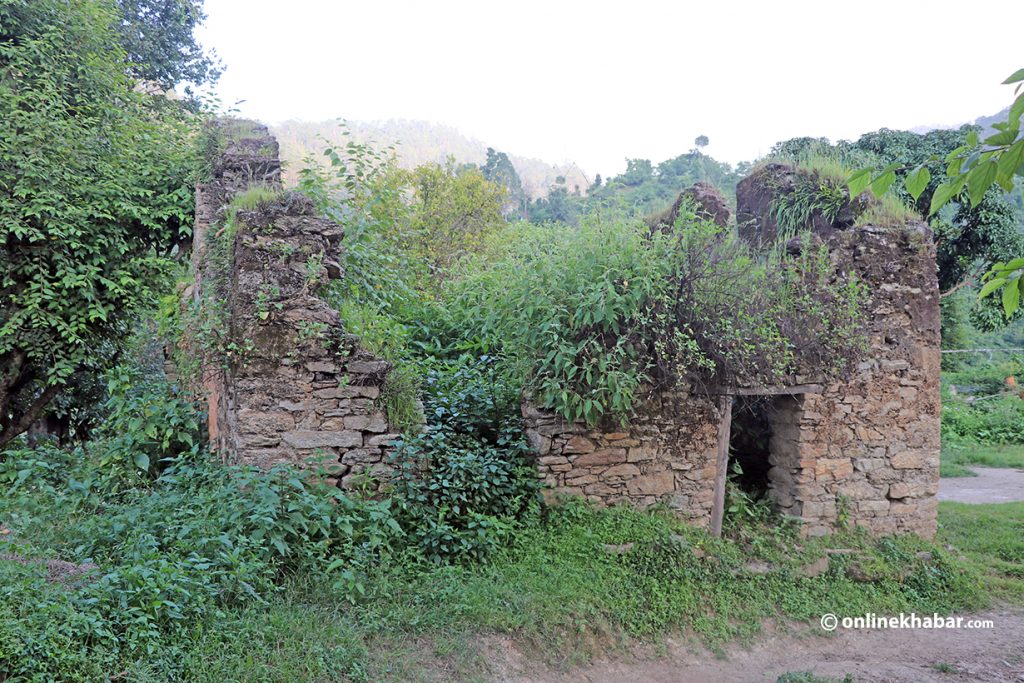 Out of all nine districts in the Sudurpaschim, Dadeldhura is the only one without an airport, so a helipad is important. But it is quite embarrassing that Nepali Congress leaders in the area still have not been able to build a helipad given Deuba has become prime minister five times.
The reason a helipad has been in talks is to do with the coming elections, in which Deuba will vie to represent the only constituency in the Dadeldhura district. When Deuba flew to Asigram during the local elections, there was a major issue regarding where to park his helicopter.
"The locals didn't let him land it in the fields," says a local.
Everyone knows why Nepali Congress leaders want to make a helipad. But, others feel that they could have done a lot more.
"If they wanted to help the locals, they could have built roads that would mean we could travel easily when we were ill. So many people die as they don't get proper treatment," says a 62-year-old.
And, he is right. There is no proper road that joins Ganyapdhura, the local government of Asigram, to the Dadeldhura district headquarters. The road time and again gets damaged by floods, making commuting very difficult.
The state of the road has not only restricted the people from getting basic service, but it has also embarrassed the locals with constant questions about why the road leading to the prime minister's home is so bad.
"The distance is so short, yet the state of the road is so bad. It's very embarrassing," says a local, Padal Dipal.
Deuba comes to his village to cast his vote on a helicopter because of the state of the road.
All the blame cannot be put on Deuba though. Nepali Congress BP's Karna Malla and CPN-Unified Socialists' Tara Joshi are also from the same area in Dadeldhura. But, the two have not done enough to better the living standard of the people starting with the road.
"Because the road is so bad, buses don't want to come and those that do charge a lot," says Sete Damai, who says they have to pay Rs 350 to get to the headquarters.
For most of the locals, the main problem in the area that needs solving is not a helipad but the road. Poor road access has also affected the area's human development index.
Sorrows galore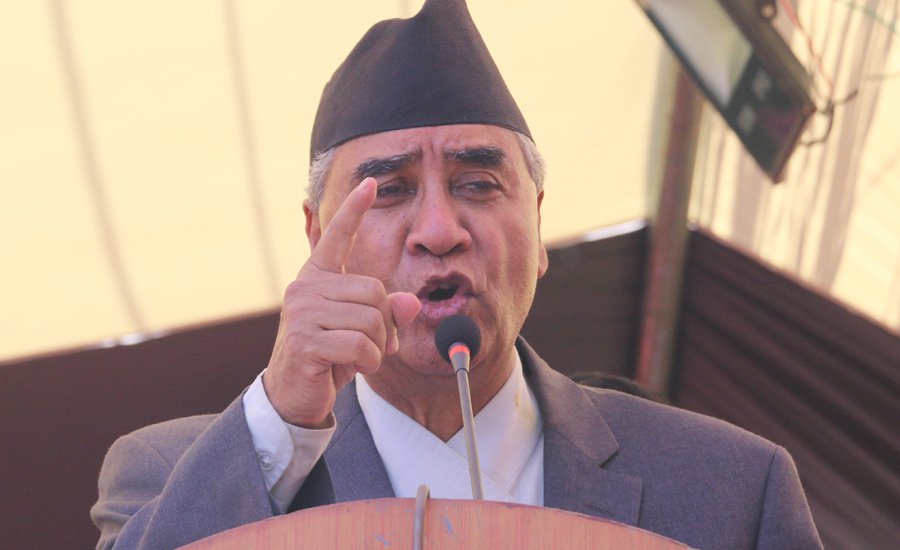 It is evident that Deuba has not done enough to change the face of his Dadeldhura constituency. But that does not mean he does not love the place.
People also seem to love him too as he is yet to lose an election. Each time he wins, Asigram as well as entire Dadeldhura celebrates like there is no tomorrow.
"When he wins, we feel proud. Everyone knows he's from Asigram and that is something to be very proud of," says Deuba's neighbour Padam Dipal.
Deuba though has not even taken care of his house in the village. It is currently in ruins as the Maoists demolished it in 2002. Following that, Deuba has not even bothered to rebuild it.
"He came in 1994 after that hasn't been," says Dipal.
Anyone who comes to Asigram to see where Deuba lived in his early childhood only gets to see the remains of his home.
Those who come to Dadeldhura to see Deuba's childhood home get to also witness the pain of the locals.
"Where do we hide away the pain? I'm building a house after I took a loan. My elder son is in India to work so we can pay off the loan," says 55-year-old Laxman Bahadur Rawat.
Rawat's home was damaged by a landslide that happened around two years ago. He was hoping people would help, but no one did and has resorted to taking a loan to rebuild it.
He was hoping Deuba would help as he used to go there as a child a lot, but no help came as most of their family members are in India to work.
A lot of families from Asigram have people working in India. A lack of opportunities in the area means the only way to earn money is to travel to India.
Floods and landslides over the past few years have been harsh as five settlements in the area need to be relocated entirely, says Sarki.
"We've told Bhanu Deuba (Deuba's personal secretary) and are waiting for what can be done," says Sarki.
Home Minister Bal Krishna Khand had visited Dadeldhura too and had said the government would help those who lost their homes to natural disasters. But, the locals are yet to receive government support as most believe all the top leaders want from them are votes.
But, Indra Bahadur Deuba, 64, blames the local leaders in Dadeldhura and not Sher Bahadur.
"Local leaders here aren't doing enough to make the place better. They need to act like leaders and help develop this place," says Indra Bahadur.
Apart from a motorable road, Asigram also does not have proper health facility. Locals usually have to go to the district headquarters in Khalanga or India for health care.
High education is another issue. The locals face the same issue Sher Bahadur Deuba did when he was growing up: leave the village and migrate to cities or abroad.
Challenges for Deuba
Many believe that Sher Bahadur Deuba, for the frist time, risks losing the election in Dadeldhura this time. As he has not been able to better the lives of the locals in area, there are talks that he might not get the votes to win. The local elections are a good example of that. Previously, the area had no party apart from Nepali Congress, but now other parties can also been seen in Asigram and Ganyapdhura.
Maoists, who burnt down Deuba's house clean, did a clean sweep in Asigram during the local elections. Even though Nepali Congress won the rural municipality, but Ganyapdhura's ward 1 that houses Deuba's home was won by Nepali Congree BP so there is enough evidence that Dadeldhura might no longer be Deuba's stronghold as it once was.
---
This story was translated from the original Nepali version and edited for clarity and length.