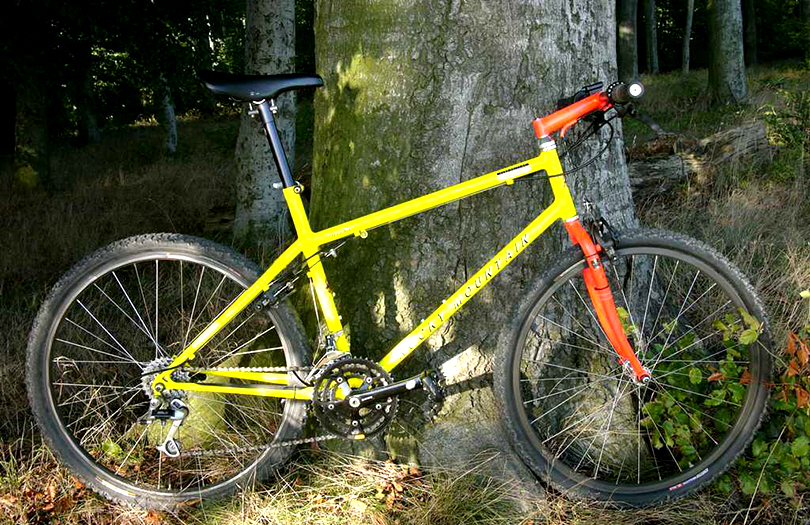 "When I see an adult on a bicycle, I do not despair for the future of the human race." H.G. Wells
Are you in your late thirties, or early forties?  Are exercising or working out to keep fit and healthy?
In the majority of cases, the answer is probably a plain 'no'.
In a report published in the UK's medical journal, The Lancet, the authors say, "Physical inactivity has become a global pandemic resulting in lack of exercise, which causes as many as 1 in 10 premature deaths around the world each year."
Massive urbanisation, today, has reduced our lives to a sedentary existence. There's little, if any, physical activity, whether we commute to work, go shopping, or visit a relative. Motor vehicles of one kind or another have replaced our need for physical activity. Motorcycles, cars, buses, tuk-tuks, and cabs whisk us to our destination effortlessly.
On the other hand, carb-rich junk food has wreaked havoc with our eating habits. Take youngsters—they would rather stay glued to their iPads or TVs and devour junk food than play basketball. No wonder the world is getting sicker with notorious killers on the prowl–cardiovascular diseases and diabetes. According to current estimates, close to 17 million people die globally each year from heart disease and stroke and 600 million people are at risk with high blood pressure.
By 2020, heart disease and stroke will be the leading causes of death and disability worldwide.
Diabetes, too, poses a mortal threat. It's been called 'an epidemic out of control,' and the IDF (International Diabetes Federation) estimates diabetics globally at a staggering 285 million, compared to the 30 million in 1985. If unchecked, in ten years, diabetics worldwide will exceed 435 million. Diabetes claims four million lives every year, and is a leading cause of blindness, kidney failure, heart attack, stroke and amputation.
"The epidemic represents nothing short of a global health emergency," says the IDF's past President Mbanya.
Should you be alarmed? No, if you keep exercising. So, count calories. Shed unwanted pounds. Walk, jog, swim, do weights, aerobics, or yoga … whatever that burns unwanted calories, or take up mountain biking.
Mountain biking
Have you mused over mountain biking or just plain cycling? Today tens of millions worldwide are into it, riding to keep fit and healthy. Did you know that more than one in five Americans, 16 and over, mountain bike? Nearly 40 million people mountain bike every year in the US alone.
No age bar! Whether in your teens or your fifties, your are man or woman, you can enjoy it. Road bikes are okay, but given our terrain with off-roads and steep inclines, mountain bikes perform better with their light frames and sophisticated multi-gears.
1.
Cardio work-out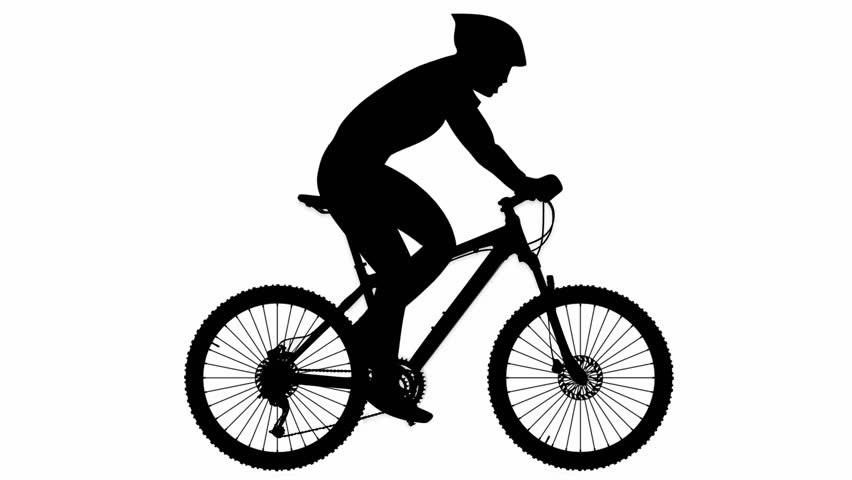 As a low-impact aerobic exercise, mountain biking provides a steady increase of oxygen into the bloodstream. Health experts advise an aerobic workout at least three times a week to keep the heart rate elevated at least 20 minutes at a time. Biking improves and conditions the blood vessels to accommodate larger supply of blood. It also boosts nitric oxide, a blood compound that helps dilate blood vessels and keeps them clear. Along with cardiovascular fitness, the lungs improve by as much as 25 per cent. Routine biking naturally beats hypertension and checks the risk of coronary artery dysfunctions like heart attacks, strokes and cardiac failure.
2.
All-rounder
Mountain biking has an edge over other forms of exercise such as running or walking, as it uses far more muscles. It's a work-out of the legs, upper body, back, and the shoulders, all in less time! A good test of your physical endurance, it works best for physical fitness buffs.
3.
Strengthen joints
Running burns more calories but the joints take a beating, especially the knees. The same is true for weight-lifting and aerobic exercises at the gym. But biking strengthens your quads, guts and calf muscles and nourishes the core strength of tendons. Less strenuous, biking is free of pounding the joints or tendons; instead, it strengthens them. Physiotherapists recommend it for athletes as a therapy for joint pain and hamstring injuries.
4.
Burn fat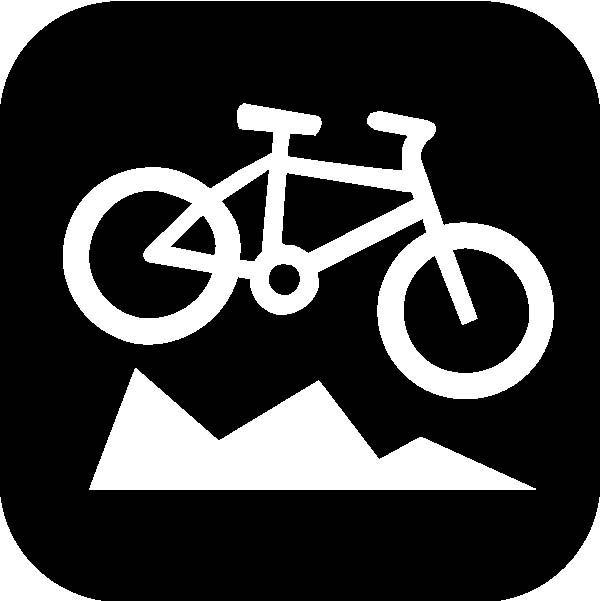 Both as an aerobic and anaerobic workout, mountain biking burns between 10 to 16 calories a minute, or 600 to 1000 calories an hour and helps increase metabolic rate. So apart from toning and increasing muscle strength, it helps shed those extra pounds.
5.
Manage stress and strains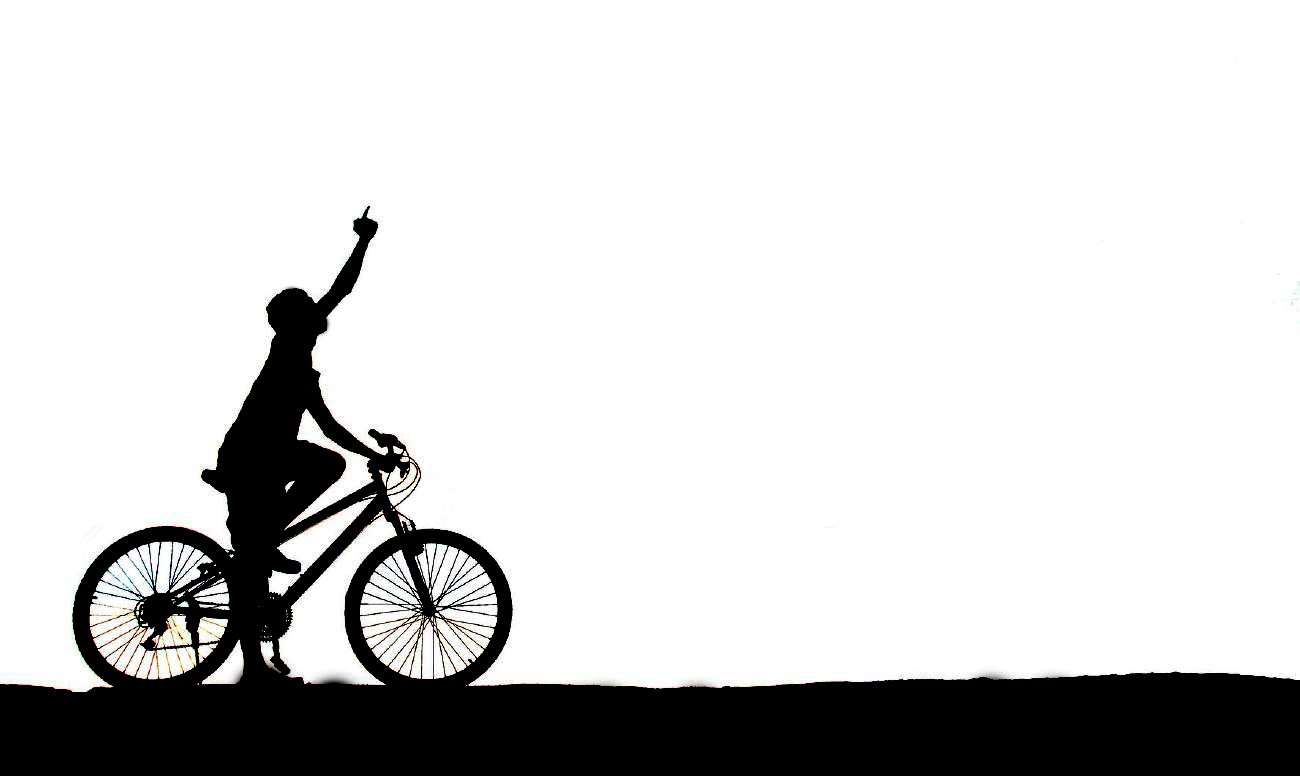 Biking reduces stress, anxiety, and depression. Active biking boosts endorphin (a hormone produced in the brain that reduces pain) levels and stimulates the production of norepinephrine (a stress hormone) known to improve mood. It also reduces build up of adrenalin and cortisol (a steroid hormone) reducing stress and anxiety. One biker friend confided that whenever he had a blazing row with his wife, he'd go ride the trails to take the edge off his frayed nerves. What an idea!
6.
Benefits emotionally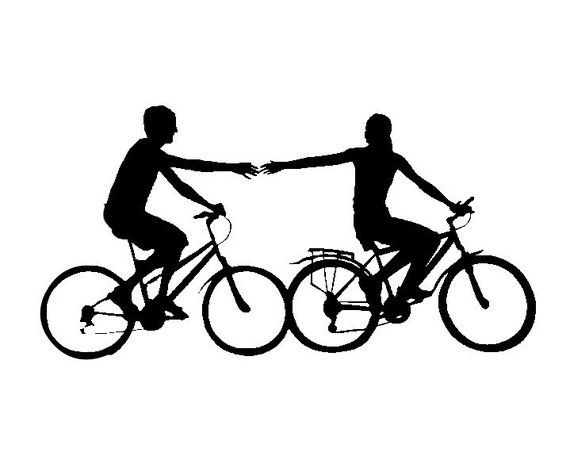 Biking boosts self-esteem, confidence and overall sense of happiness and well-being. While riding off-road battling the gravel, you learn to take up the challenges that nature throws on your way. Imagine the exhilarating sense of pride when you tackle a seemingly impossible steep hill, which you never even dreamt of doing in the past.
7.
Boost your 'grey cells'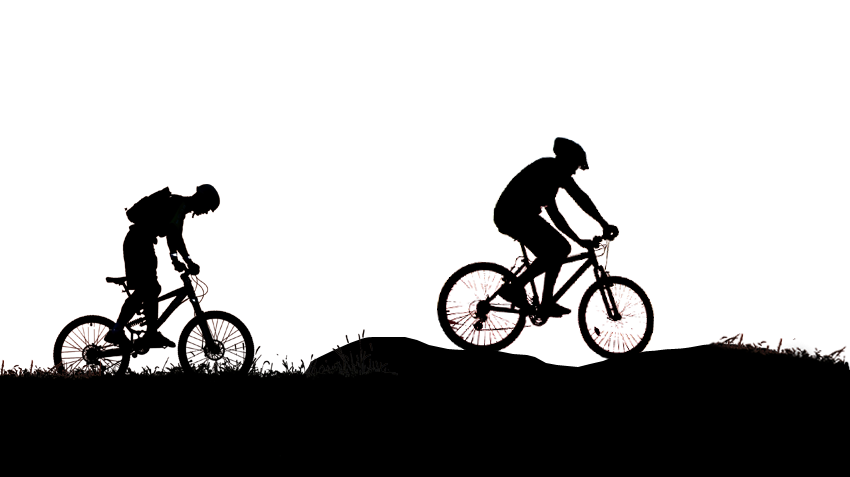 Cycling helps build new brain cells in the hippocampus – the region responsible for memory, which deteriorates from the age of 30.
There are a lot more benefits you can reap from cycling: sleep better, look younger, boost bowel movement, ward off diseases, live longer, improve sex life, cut down weight, you name it. The old myth, an apple a day … has turned passé—instead, it's riding a day that keeps the doctor away!
Never too late
It's never too late to start.
When still in the prime of his life, the world fell apart for Prakash Dhakwa. At 28, he underwent an open heart surgery for an AVR (aortic valve replacement). Of the four valves in his heart, one was totally damaged and needed to be replaced by a prosthetic valve.
"For ten long years, I led an insipid restrictive life with a deluge of do's and don'ts," says Prakash.
Then, a friend won him over trying his hand at mountain biking. He bought a mountain bike and started doing easy rides. That eventually gave him a new lease of life. There was no looking back after that. Today, in his late forties, Prakash has made mountain biking his exercise regimen. He even participated in the Mtb Madness Race held at Budanilakantha in 2010.  Of his many daring exploits, the ride from Muktinath to Pokhara.
Today, in his late forties, Prakash has made mountain biking his exercise regimen. He even participated in the Mtb Madness Race in 2010.  Of his many daring exploits, the ride from Muktinath to Pokhara was epic. Prakash now runs an antique shop in Bouddha. He is also the President of Chepang Mountain Bike Club, Lalitpur.
So, guys, do you want to become a 'couch potato' or a healthy and fit person? All it takes is an hour's ride a day, or if you are busy three work-outs a week. Nothing matters more than good health. Challenge your body and mind. Ride to rediscover the stronger, fitter and happier you.
Singh is a 65-year-old outdoors man, lost in his own little adventures. Interests?  It used to be hunting; it stopped during the Maoist insurgency. Then came fishing followed by mountain biking. So, his passions are writing, mountain biking and fishing. Ambition?  Ride his mountain bike from Beni, Baglung, to Lo Manthang and Upper Mustang.