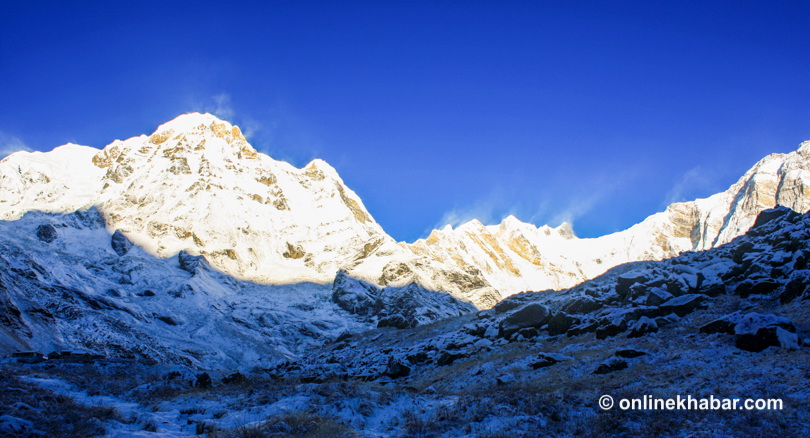 Kaski, January 20
Whereabouts of four Korean and three Nepali nationals, who went missing in an avalanche in the Annapurna trekking zone last Friday are still unknown.
They lost contact following the avalanche around Hinku Cave located at an altitude of around 3,200 metres. The trekkers were believably buried in the avalanche. However, some foreign and domestic tourists had managed to escape the incident.
Organising a press meeting on Sunday, Trekking Agencies Association of Nepal (TAAN) Western Association Pokhara said the search for the missing has been troubled due to unfavourable weather conditions. TAAN chair Hari Bhujel informed that the incident site had been thickly covered with snow and the snowfall was still continuing.
Since the incident site is geographically distant and has no road and communication connectivity, it has further complicated the search operation, TAAN informed.
Locals and people's representatives had joined hands to rescue the injured trekkers.
RSS