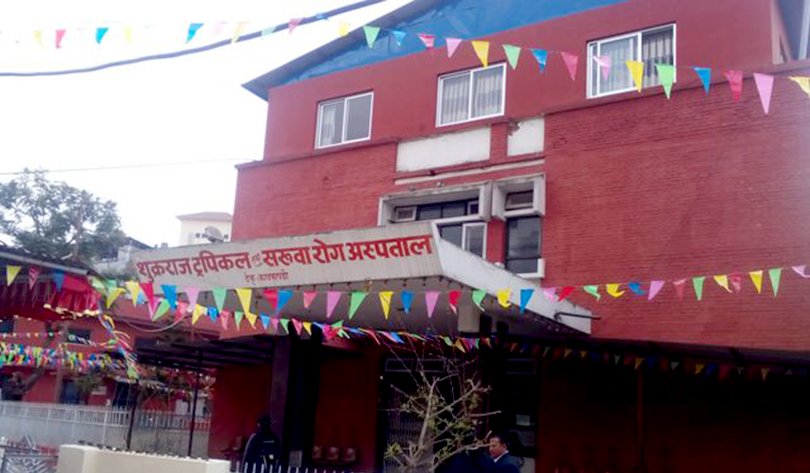 Kathmandu, February 13
A patient, who had gone to Sukraraaj Tropical and Infectious Disease Hospital at Teku, in suspicion of coronavirus infection, has fled the hospital.
According to the spokesperson for the Ministry of Health and Population, Mahendra Shrestha, the patient was a Saudi Arabian national who had arrived in Nepal via China. He had gone to the hospital with complaints of cough and fever a week ago.
After a general checkup, he was admitted to the hospital for further observation. However, the patient fled the hospital later. "He still needed to be checked properly for coronavirus infection; we are currently searching him," says Shrestha, adding, "Because of the language barrier, we could not keep him under observation."
Meanwhile, the hospital says it has admitted, three people have been admitted in suspicion of the infection on Wednesday only including two Nepalis and a Chinese, adds Shrestha. He further says the blood samples of the three people have been sent to the National Health Laboratory at Teku for inspection. "The three will be kept in isolation at Teku for the time being."