Just a few days ago, Scotland became the first country worldwide to provide menstrual products for free to all who need them. This effort of the Scottish Parliament to pass a bill in this regard so as to end 'period poverty' was applauded by many, including Nepalis.
While praising them, the reality of this country is strikingly different. Nepali girls and women live in a country where menstruation is still considered a taboo and 'period products' such as sanitary pads are treated as luxury items by the government, imposing 13 per cent VAT (value-added tax) on them. At the same time, the government has listed contraceptives such as condom as 'essential items' and has exempted tax on them.
Recognising this problem, Pad2Go, a 'social enterprise' that sells and rents sanitary napkins vending machines and works to debunk taboos associated with menstruation has released an online petition to remove VAT on all the menstruation products including the pads.
The campaign for no tax on pads
Amidst the lockdown, Pad2Go organised an international webinar on May 28 on the occasion of Menstrual Hygiene Day. Eight activists, each from eight SAARC countries, participated in the webinar. Jesselina Rana, a co-founder of the enterprise, informs, "During the discussion, the participants also raised the issue of tax in the menstrual products."
Through that discussion, the Pad2Go team came to know that the Maldives and India have already removed VAT on menstrual products. Then, they started pondering why the tax is still there in Nepal.
India's case was even more interesting. The removal of tax in Nepal's southern neighbour had coincided with the release of Padman, a popular Bollywood movie about a man who manufactures a machine to locally produce low-cost sanitary pads locally with a message against menstrual taboos. Shubhangi Rana, another co-founder of Pad2Go, shares this fact also inspired the Rana duo (not sisters) to campaign for a policy-level change in Nepal much earlier.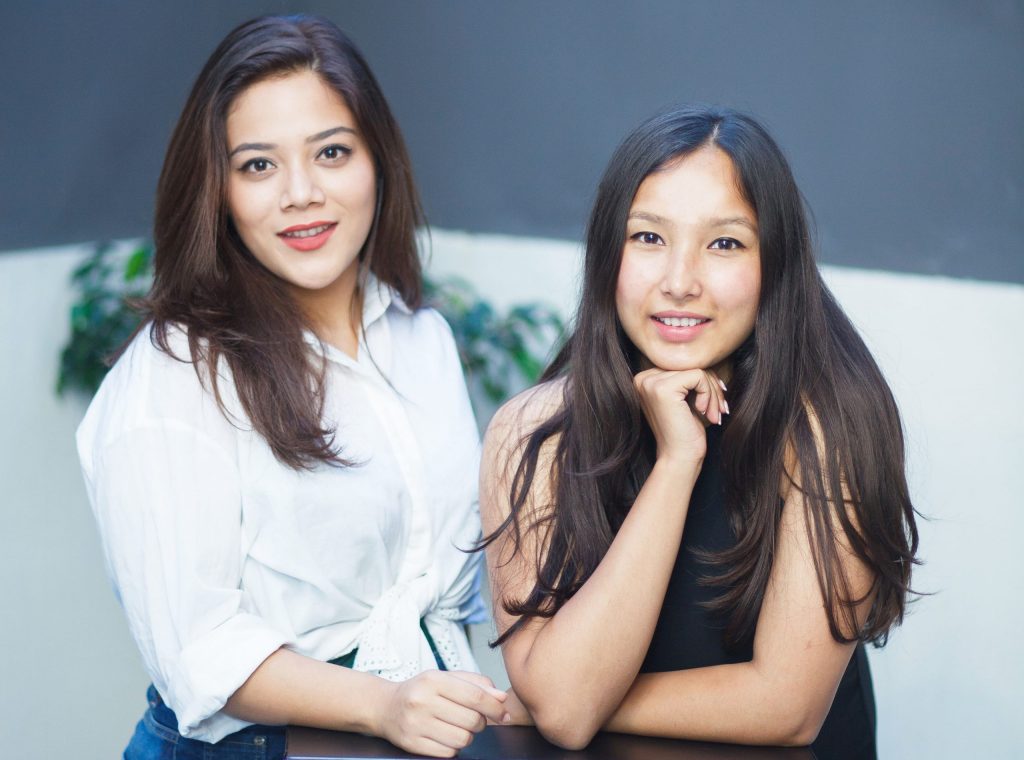 "Meanwhile, we were hoping that some other organisations working on menstrual health would do this before us. However, this did not happen and we took the initiative," she adds.
Bid to make govt committed
Before launching the campaign, they talked with some officials of the Ministry of Women, Children, and Senior Citizens about the issue. "We got to know that many people lost their jobs due to the Covid-19 crisis. This has made the problem of period poverty much severe."
Also, the government's inability to list menstrual products as 'essential goods' hindered the production of sanitary pads in Nepal as well as the import from other countries during the four-month-long lockdown. This resulted in only a few people being able to access and afford menstrual products.
The ministry was lobbying for including menstrual products as essential items, but all in vain. This forced the company to launch a campaign on their own.
Last year, the government issued the Sanitary Pad Distribution and Management Procedure-2019 to provide sanitary pads to school girls for free, but that was not implemented well. This was the second reason that inspired the company to launch the movement.
"Instead of bringing such an idealistic decision with zero commitment, it is better to bring such a decision that can positively impact future generations," Jesselina says, "That is why we have come up with this online petition movement (RaatoKarMaafGar) to at least ensure affordability and accessibility of all the menstrual products not only to adolescent girls but also to all menstruating individuals."
Pad2Go was established by Jesselina, a lawyer working for Amnesty International Nepal, and Shubhangi, an engineer at Sanima Hydropower Project in 2018. From last year, the company is selling and renting vending machines, advocating and making people aware of menstrual health and proper sanitation and hygiene.
What next?
Currently, every Monday, the duo are interacting with personalities of different sectors such as lawyers, suppliers, and menstrual health activists via live sessions for taking the movement forward. "Also, we are mobilising school and college students to strengthen this petition campaign," informs Jessilina.
So far, the campaign has gathered the support of nearly 4,000 individuals. The duo have planned to do this advocacy for six months, by when they will solicit support from at least 200,000 people. Just before the budget announcement for the next year (the end of May 2021), they will submit the petition, including recommendations, to the concerned authorities such as the MoWCSC, Ministry of Health and Population, Ministry of Finance, and Ministry of Law, Justice and Parliamentary Affairs, shares Jessilina.
Shubhangi adds, "We knew about this issue because we are working in this sector and constantly researching about this. However, there are many who do not know about the VAT added to the price of menstrual products. People do not know that these products are not listed as essential items. One of the reasons that we started this petition is to make the people aware of this reality."
It means although the six months will pass, they are not hoping to give up unless their mission is accomplished.