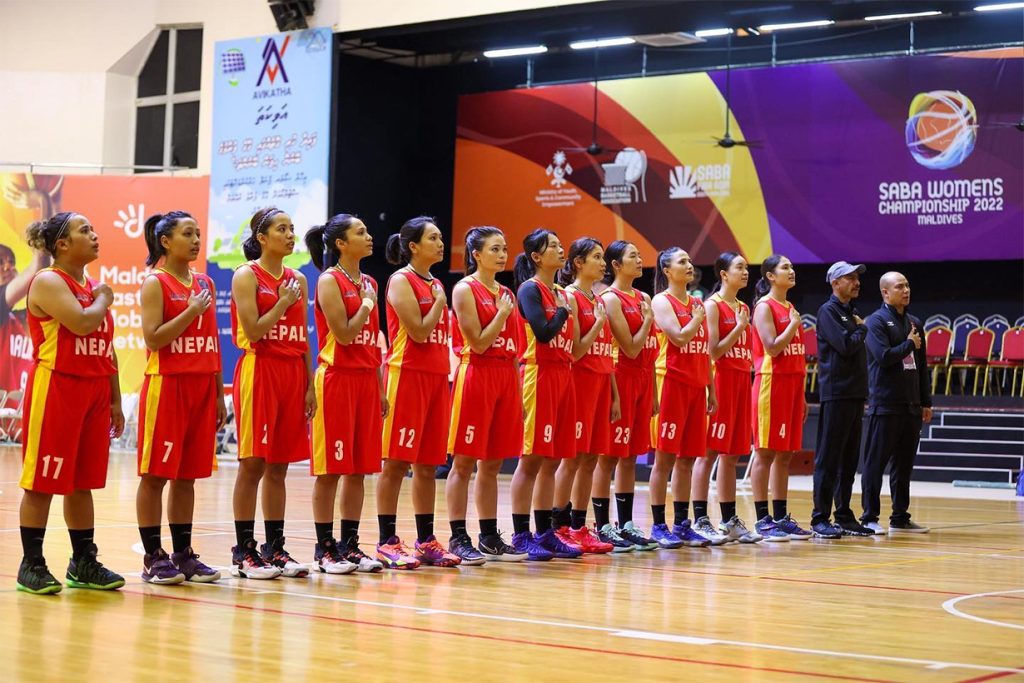 Kathmandu, September 29
The Nepal women's basketball team have finished the SABA Women's Championship as the runners-up once again.
Defending champions Sri Lanka retained the title as they defeated the hosts, the Maldives, 72-59 during their last match last night.
Also yesterday, Nepal defeated Bhutan 65-26, giving them hope of winning the title. But, Sri Lanka's victory over the Maldives took them to the top of the scoreboard.
In the event hosted by the South Asian Basketball Association (SABA), four teams–Nepal, Sri Lanka, the Maldives, and Bhutan–participated. India chose to withdraw their team at the eleventh hour.
Nepal lost to the Maldives in the first match 51-47, but they won the two others including the champions Sri Lanka 55-49.
"We played after three years and we have mixed feelings… good because we beat Sri Lanka for the first time but bad because we lost to the Maldives for the first time with some silly mistakes that robbed our gold medal," coach Bikas Shahi says.
"Because of a lack of practice, we couldn't do well. Yet, young players such as Anusha Malla and Pratiksha Magar really played well."
The Maldives and Bhutan are playing their last match of SABA Women's Championship today, but it will not affect the grading of any team.